Apologies to those of you who never heard of him, but I must pay tribute to a guy who made my childhood a bit more tolerable.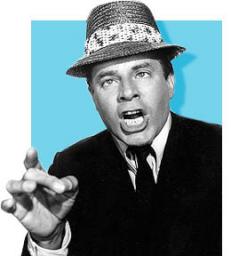 When we were kids one of our rare treats was to go to the drive-in theater. Way back then (hundreds of years ago), Dean Martin, straight-man and crooner, and Jerry Lewis, funny guy, were teamed up and were making a tonne of money shooting silly/romantic movies. I wasn't much interested in the 'mushy' stuff', but there's nothing that can make a kid howl with laughter quicker than an adult acting like a fool (try it sometime and see). My wife to this day swears that she secretly wished that Jerry Lewis was her father.
Jerry Lewis was born in Newark, New Jersey, the son of Jewish parents Rachel "Rae", who played the piano for the radio station WOR and performed musical arrangements, and Danny Levitch, a master of ceremonies and vaudeville performer. His birth name is usually reported as Joseph Levitch, though Shawn Levy's biography, "King of Comedy", claims this is untrue and that Lewis' name at birth was Jerome Levitch. Lewis started performing at the age of five and by the age of fifteen developed his Record Act, in which he mimed lyrics of operatic and popular songs to a phonograph. (okay, so I ripped this paragraph from Wikipedia – sue me)
Though most would consider his humor over-the-top today, he was one of the great comedy-masters of the early cold war era. Though we were scared out of our wits by the bomb, he gave us respite in humor.  The only site I could find that looked 'official' was this one: (yes, I ripped the logo, but it's my homage to the man to display it here)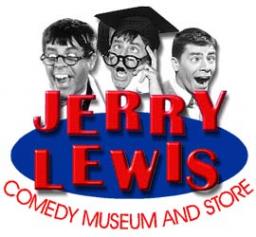 Happy birthday, Mr. Lewis. And many happy returns.
Tags:
clown
,
Jerome Levitch
,
jerry lewis
,
Joseph Levitch
,
King of Comedy
,
Shawn Levy