Posted in
Mixed Nuts
on May 30th, 2008 by MadDog
I'm not a guy who enjoys change. A little vacation is always a break from the ordinary and provides time to step back and renew one's perspective. Two months is about my limit. I've reached it.
Tomorrow I'll be heading for home. I'm glad for that. Nevertheless, things concerning work have changed dramatically. What had seemed possible – relief from the pressure of being a one man show – has evaporated. I'll now return to the office in the same situation that plagued me two years ago. It seems nobody wants my job.
I'm troubled about that, but I'm filled with wonderful feelings about returning to Madang – friends, surrogate family, familiar routine, and freedom from the overwhelming pressures of a culture which to me seems to have become obsessed with rules for every situation.
So, when I saw the late afternoon sun doing crazy things in the garden, I escaped from all the mental turmoil and relaxed with my camera. It was a blessing.
I'll show you some of the things that caught my eye.
The sun, through the lattice of the fence, graced a blooming pulmonaria: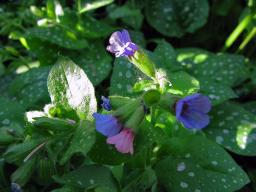 A lilac bush, found in nearly every garden here, was bathing in the afternoon warmth: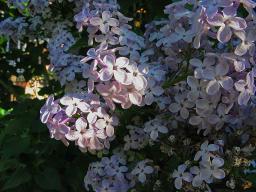 A columbine, seen from below, becomes translucent as the sun illuminates its petals: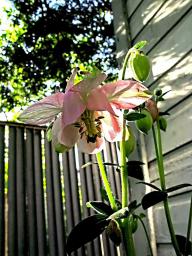 The redbud, its blooms beginning to fade, gamely sports its colours: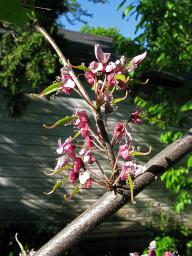 And this lily of the valley seems to reach upward for the last ray of sunlight: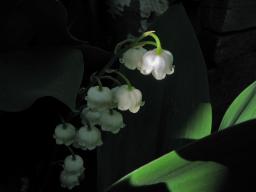 Just for fun I turned these forget me not blossoms into a watercolour: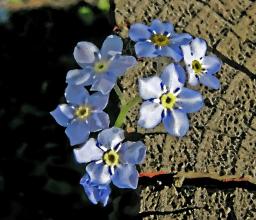 I'll soon be back in my garden in Madang. Not a day too soon.