Posted in
Mixed Nuts
on May 12th, 2008 by MadDog
Yesterday, Papua New Guinea disappeared from the planet as far as the internet is concerned. No email, no contact with anything inside PNG. We can thank Telikom's one-gateway (Telikom's, of course) policy for that. When are people going to get angry enough to force the fat-cats to fix these problems?
Enough of that. We're off to Toronto today. I just have time for a quickie.
A visit to Canada couldn't be called significant without a stroll around a big Canadian Tire store. Apparently, they did, at the early stages, pretty much sell tires. Forget that.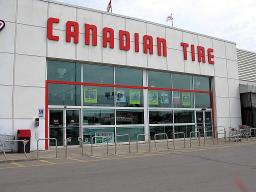 I've been into some amazing stores, but this one takes the cake. In one visit I got parts for my boat, a beard trimmer (very nice one for less than thirty bucks), glue to repair my ageing hiking boots that I refuse to replace, a bilge pump, aluminium polish, wax, toothbrushes, and a bag full of other items too numerous to list.
I only wish we had a Canadian Tire store in Madang.