Here's an orchid that I shot at CWA the other day. It's been mildly Photoshoped just to clean it up a little. I also blurred the background to make the orchid snap out: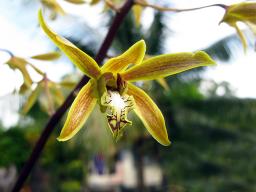 Here's the same shot with a poster-edges filter applied and some more fiddling with the background: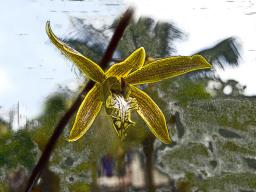 The background now seems too cluttered and muddy. I cut the orchid out so that it stands by itself: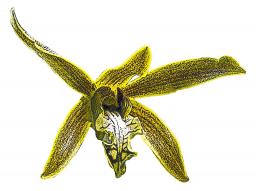 Okay, now let's see what it would look like on a black t-shirt. Pour black paint everywhere the orchid isn't and warm up the tone of the orchid itself: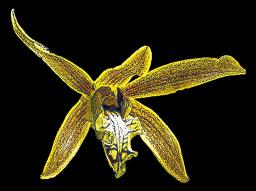 Here are a couple of orchids that I shot at Mike Cassell's house. This one is all twisty: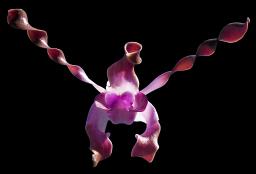 When I was in High School, if a fellow were going to a big dance he would spend five Dollars for an orchid like this to give to his date: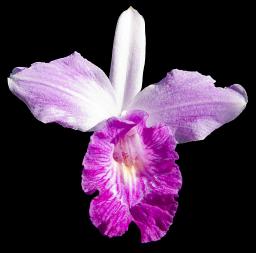 This one is my favorite for a black shirt. It has had the poster edges applied after substituting the black background: (click to enlarge)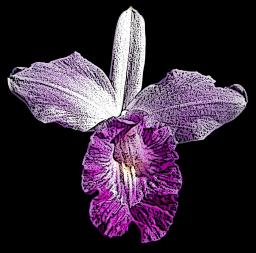 Now all I need is for somebody to put it on a t-shirt.
Any takers?
This stuff is ridiculously easy with Photoshop. If anybody's interested in learning, I'll come and give you a couple of tutorial hours for beer. Air fare is extra if you don't live in Madang.