A couple of weeks ago I spent half a day wandering around Madang looking for images that speak to me about my home town. I was writing an article for Ourway, the new in-flight magazine for Airlines PNG. I haven't received word yet if the article will be published.
I'll share a few photos that I did not submit with the article.
Here is the view of Madang from Nob Nob, a small mountain north of Madang. That's Astrolabe Bay in the background: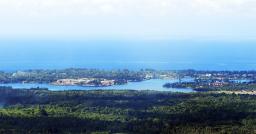 This is Machinegun Point on Coronation Drive. You are looking in the same direction as in the photo above. This is a very popular swimming hole: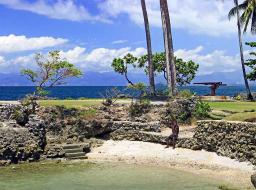 Here is the fish market at the inlet close to the Madang Resort Hotel. You have to be lucky to find a good fish, but it is a popular hang-about spot: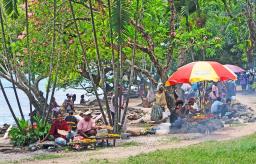 This is the lily pond on Modilon Road. It features one of the best Frangipani trees in town: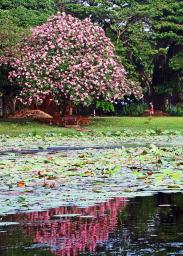 This is one of the old grave markers in the cemetery next to the main market: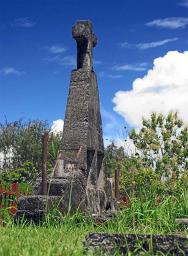 And, here is another: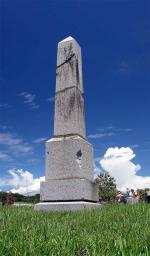 This shows some of the many artefacts for sale at the shop at the Madang Resort Hotel: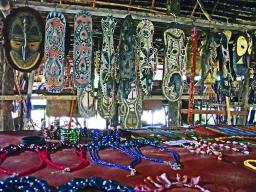 Finally, here's one that was painful to get. I spent an hour on Faded Glory being tossed around by heavy, confused seas to get this shot of the Coastwatchers Monument. This is one out of about 300 shots: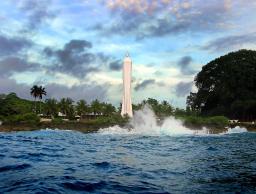 I sometimes enjoy walking around Madang looking for the odd angle or fresh perspective. If you have not yet seen my "Going to the Market" post, you might have a look.