Somehow – I don't know how – the ability for you to leave comments got turned off on some recent posts. I only noticed it this morning.
Heaven forbid that you should be prevented from participating.
This is what I felt like when I noticed it*: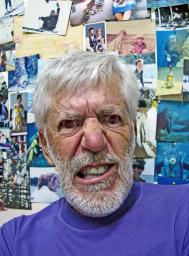 It's fixed now, but my face seems to be frozen permanently in this grotesque mask of anger.
Actually, a couple of people have mentioned that it's a marked improvement.
Ta.
*Try the Photoshop Liquefy filter. It's a tonne of fun.

Tags:
liquefy filter