Posted in
Mixed Nuts
on November 30th, 2008 by MadDog
I reckon that that are more people in the world than we would like to think about who have little to be thankful for.
Sure, you can always point out that being alive in these dangerous times is a blessing – compared to so many who so recently aren't – alive, that is.
But, if you look at the human misery so common in these days when it seems that we have the means to alleviate at least some of it, sometimes just being alive doesn't appear to be much of a blessing.
Therefore, if you're reading this, I'm going to assume that you're not such an unfortunate that you're denied by fate the simple capability to connect to the internet. If you think about that, you might realize that that alone puts you in a class of elite persons.
You probably don't need to worry if you'll have enough to eat tomorrow. You're likely not in so dangerous or desolate a place that you have no basic facilities.
In other words, compared to much of humanity, you have a lot to be thankful for.
Oddly, the simplest things often evoke immense gratitude in my thoughts. For instance – this morning's sunrise: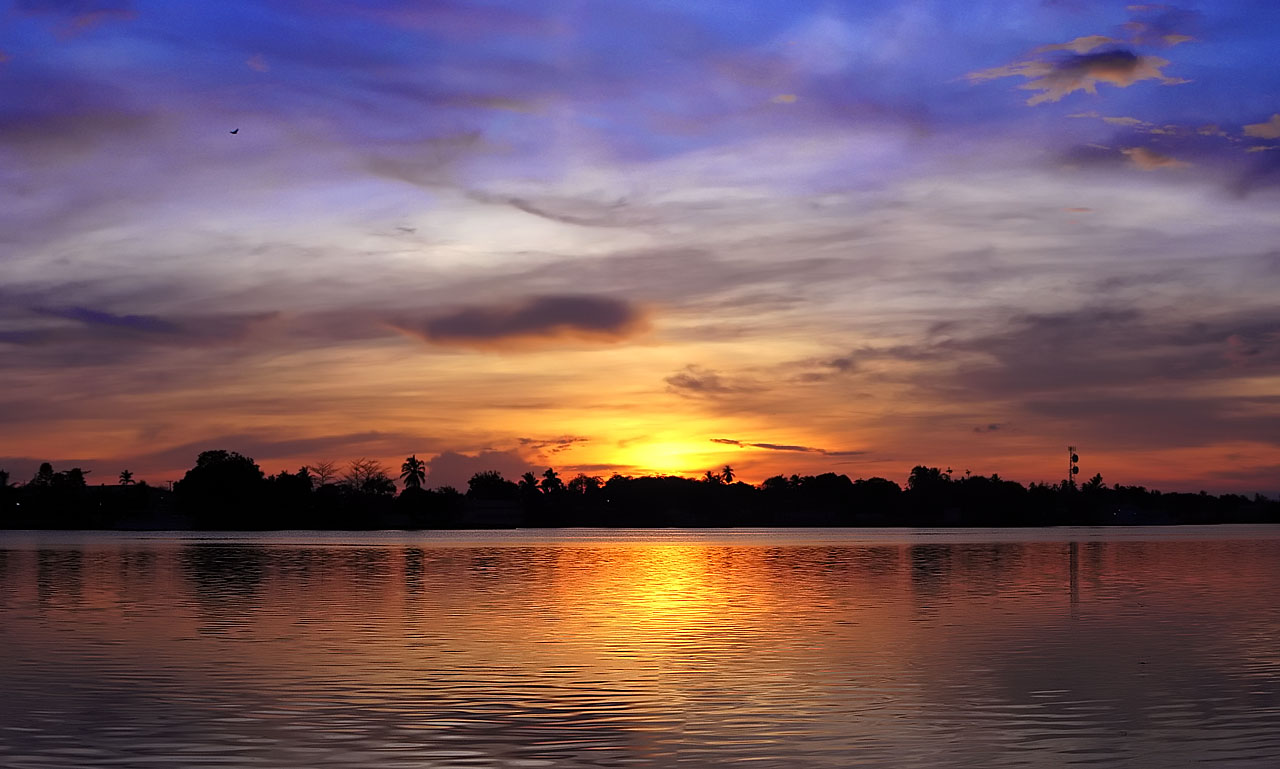 I look around my empty house – Eunie in the kitchen making last preparations for our annual Thanksgiving party – guests having not yet arrived: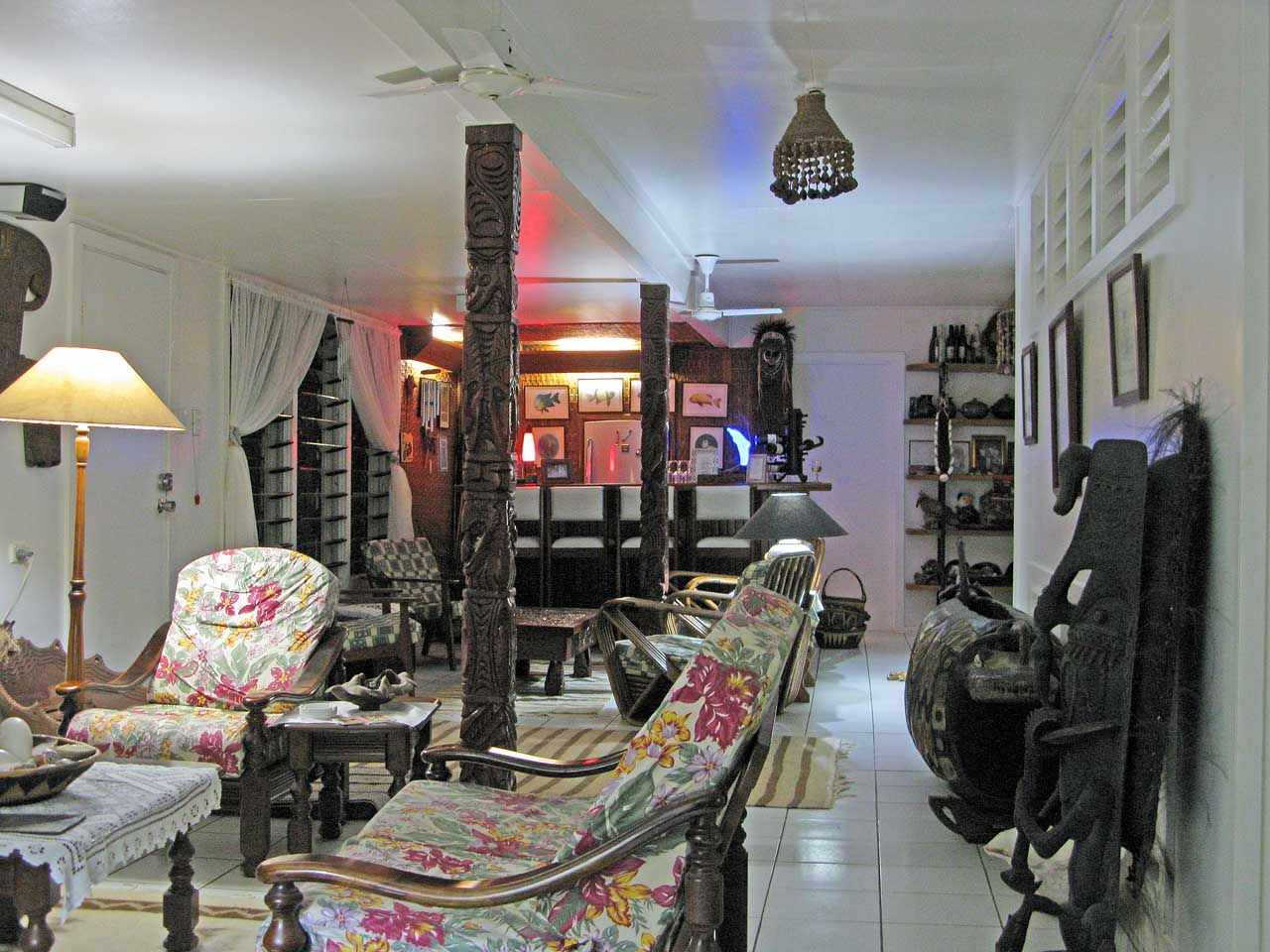 It's not a mansion. But, it's better than I ever thought I'd have. It's more luxurious than (I'm certain) more than a small part of humanity is fortunate enough to enjoy: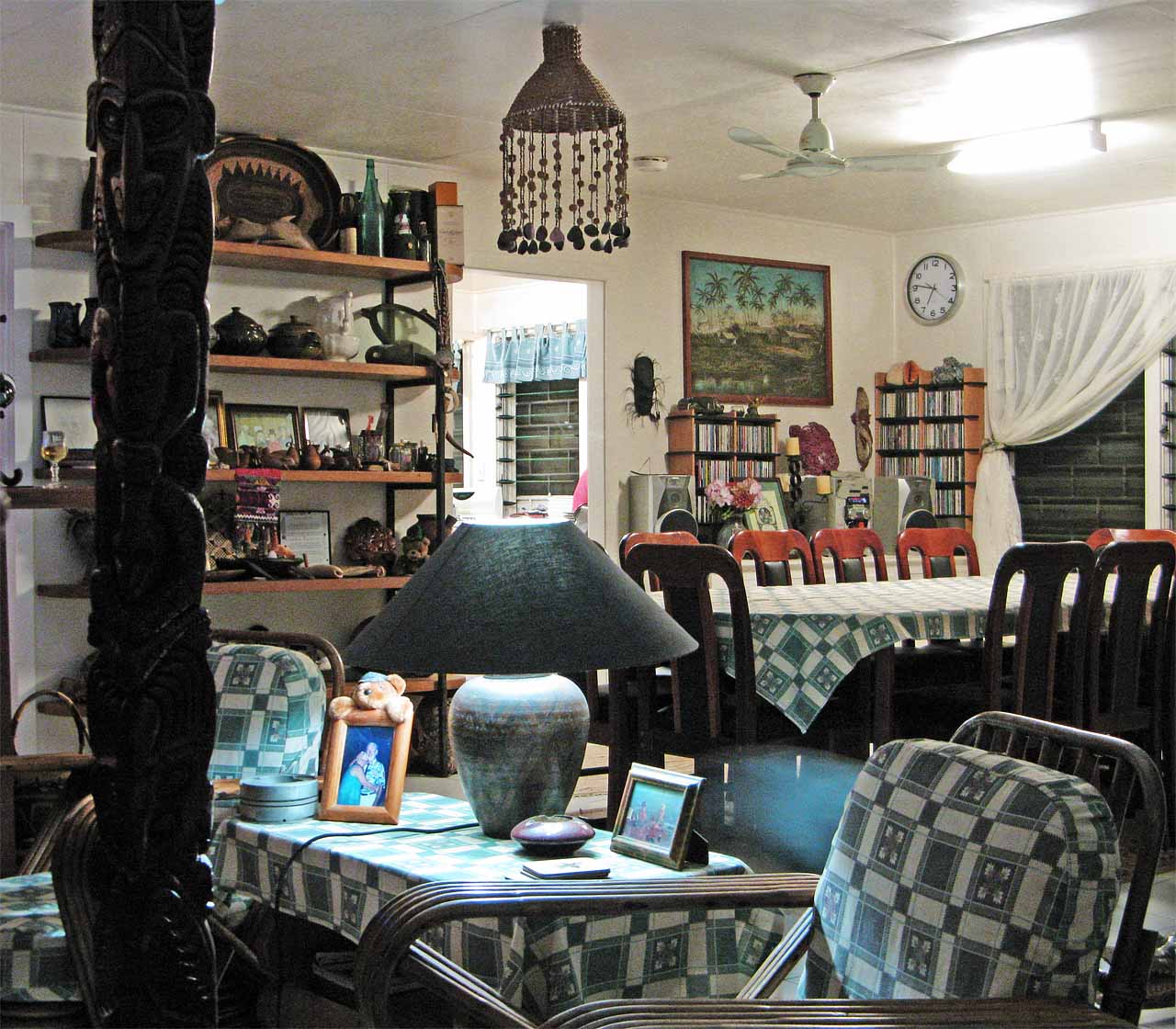 Should this make me feel smug delight? It might at times. Mostly, however, it shames me a bit. Why should I be blessed with such abundance when others, as worthy or worthier, must mine their happiness from poorer ground.
Friends arrive. Eunie gives her annual "Thanksgiving Day Lecture." I say a few words about how we all have different faiths – some little or none – but we all, on this special night, can take time to appreciate our great fortune and possibly find a bit of humility when we consider why we enjoy abundance while others have nothing: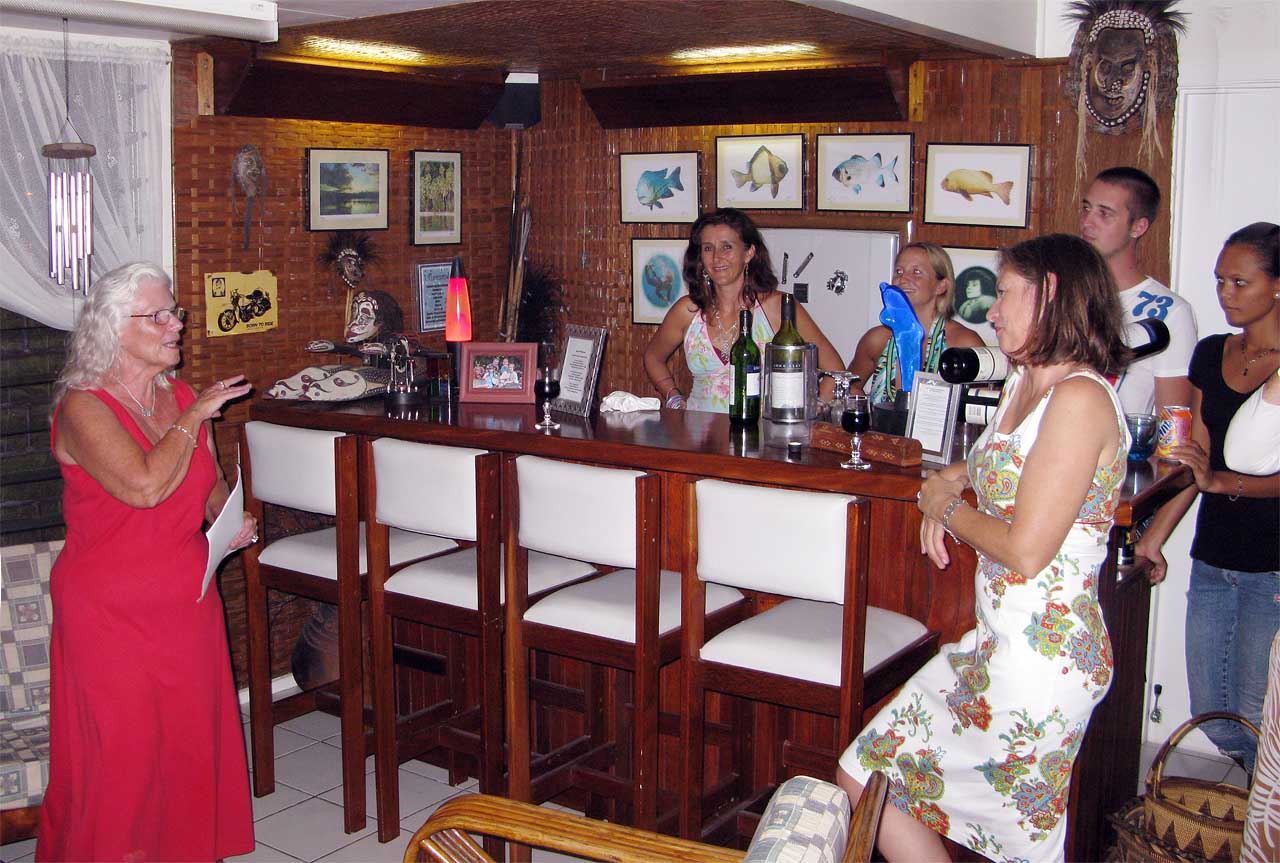 And then it's time for the feasting. Nobody turns down an offer to come to eat at our house. Eunie is an excellent cook, among her many other accomplishments: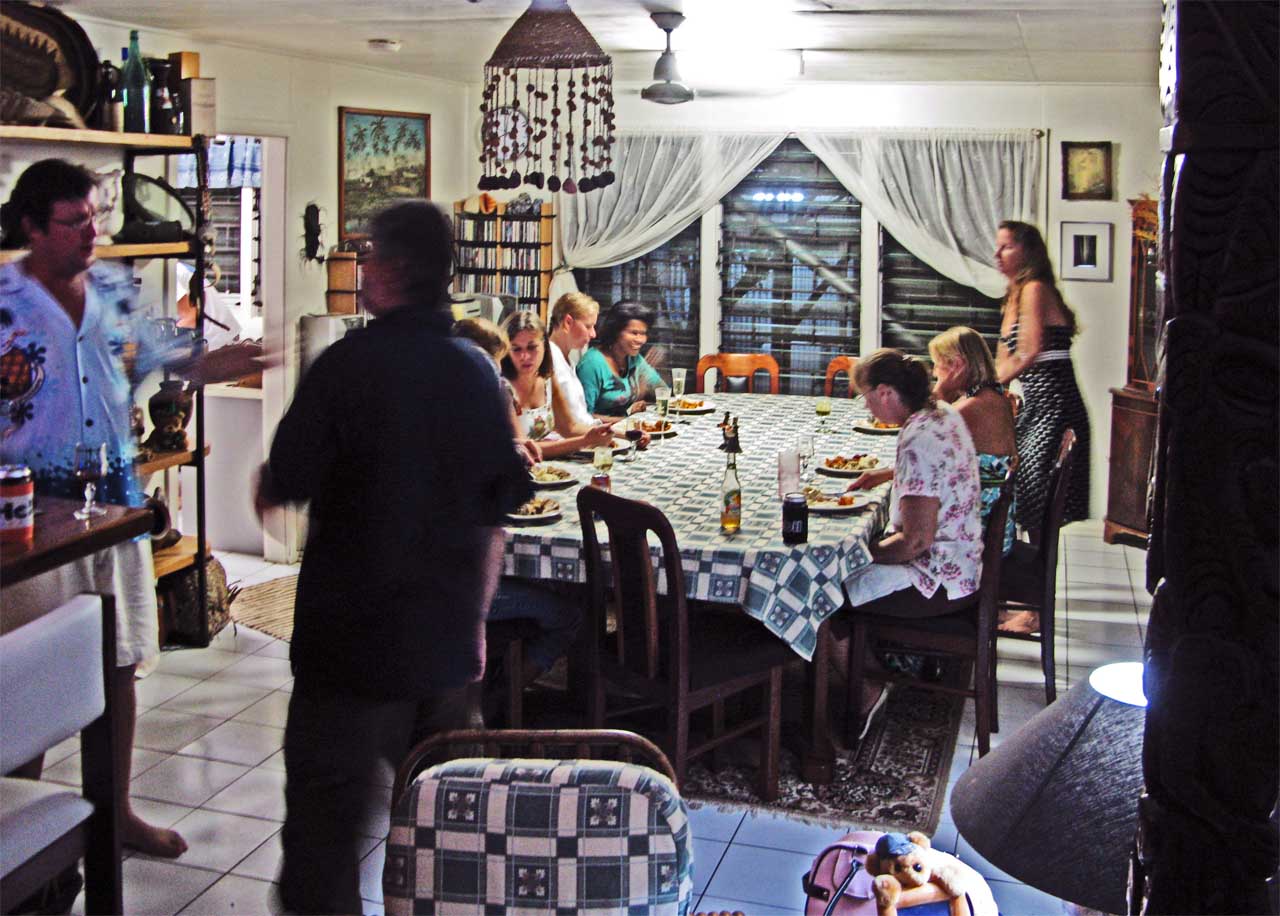 Our Thanksgiving Day dinner is one of my favourite times of each year. We've been doing it for twenty-five years or more. I'd like to do it for another twenty-five.
May the Lord bless you and keep you;
May the Lord make His face shine upon you,
And be gracious to you;
May the Lord lift up His countenance upon you,
And give you peace.
Tags:
thanksgiving
,
thanksgiving day