Well, nothing has happened at all concerning moving Madang – Ples Bilong Mi to a new server. It turns out that I'm a complete incompetent. I did my best, but it's not working. So, we'll stay put for the time being until I can get somebody smarter to help me.
When I got up this morning, I truly thought the world had caught fire. I stepped into the lounge and ghastly red light was pouring through the front windows – never seen anything like it. I ran to the front of the house and looked out. The entire eastern sky was bright fiery red and it was raining hard.
I ran to get my camera and a towel. By the time I had reached the dock and started to shoot, the show was mostly over, but the sky was still a nice orange colour:


Being already wet, I stopped to take this shot: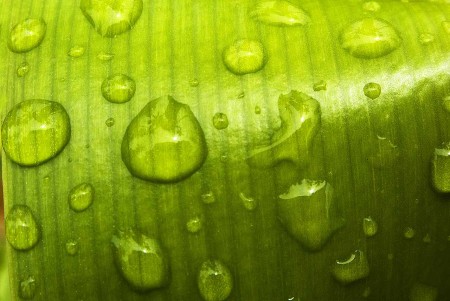 Never pass up a chance to shoot water drops.
Next, I went over to my funny little hibiscus patch where there are always several different kinds of bees humming about.
This little fellow was oblivious to me. His tiny hind legs fat with pollen, he gobbled away. Notice the Rule of Thirds again (and on the sunrise shot). It worked beautifully on this shot: (it's quite nice if you click to enlarge)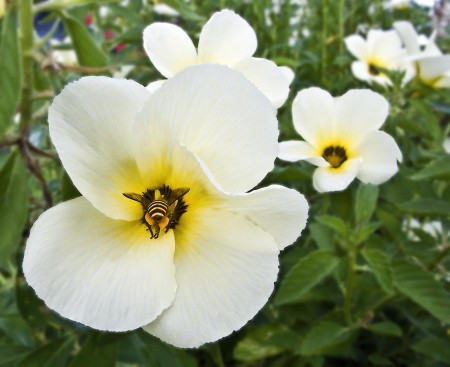 On my way back to the house, I noticed this small spider. He's about half the size of a pencil eraser. He was a very cooperative subject, sitting quietly while I jostled the leaf trying to get the right angle. Or maybe he was simply frozen with terror: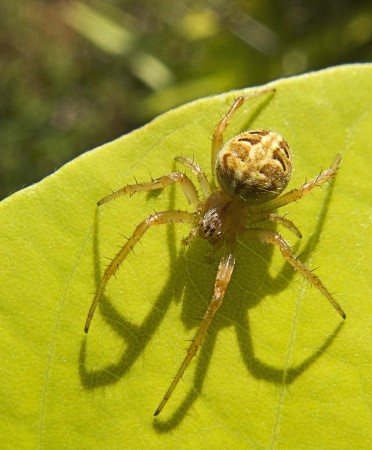 I know that I certainly would be. I like the way the light plays with his legs to make spidery looking shadows.
I ran the full-sized image of the little spider through Microsoft's Photozoom site so that you can see his gorgeous hairy legs:
I wouldn't stare at the detail for too long.
Other planets couldn't have things much stranger than our good old Earth.
Tags:
banana leaf
,
bee
,
hibiscus
,
spider
,
sunrise
,
water drops