Once a few yeas ago we visited a friend of a friend for an evening. It was a delightful experience. I seldom have the good fortune to rub elbows with genuine working artists.
Maja lives (or did at that time) with her husband and her children: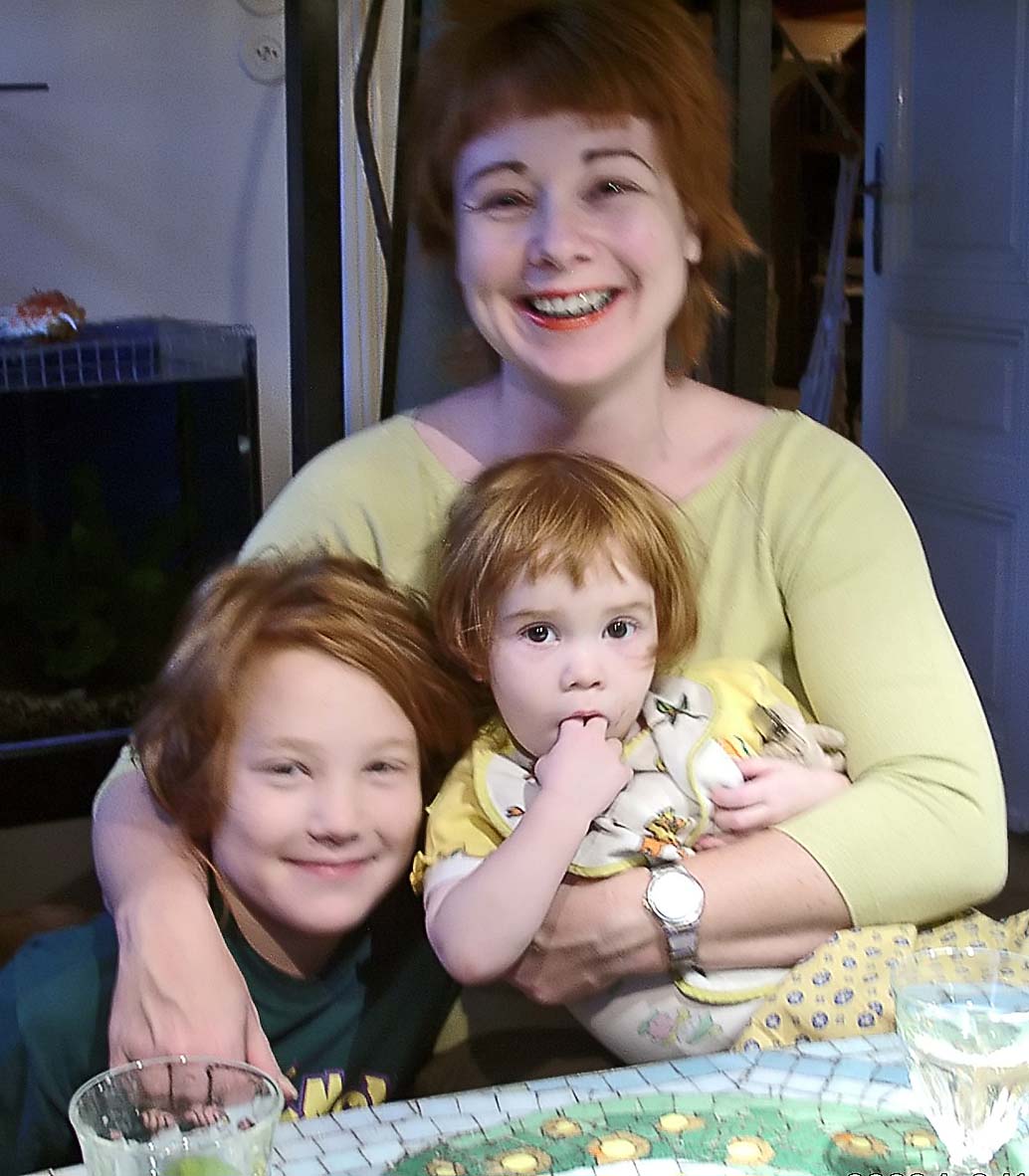 Here is Maja and her husband: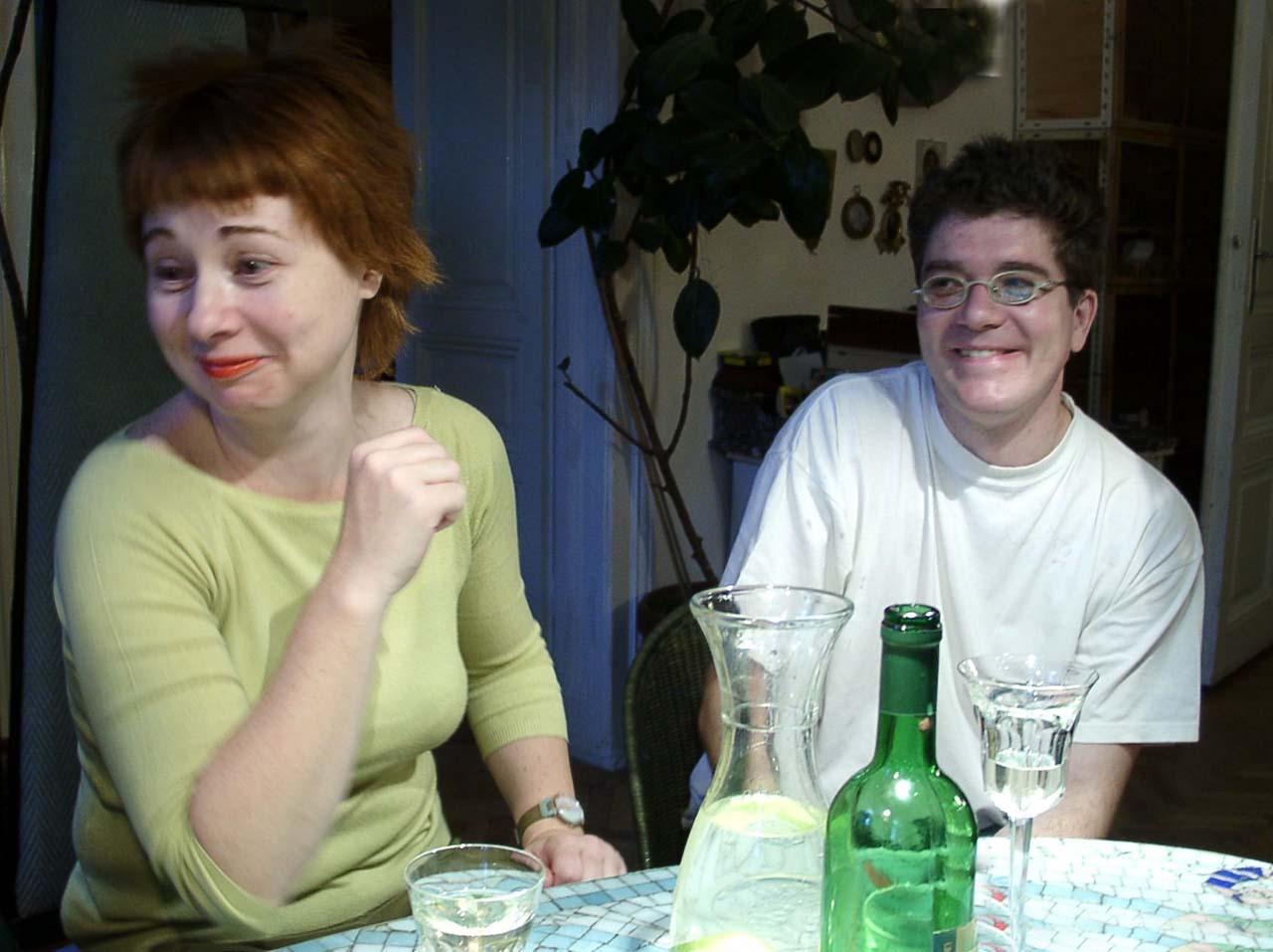 She has a quirky style which genuinely appeals to me. Her children often feature in her work, as you can see here: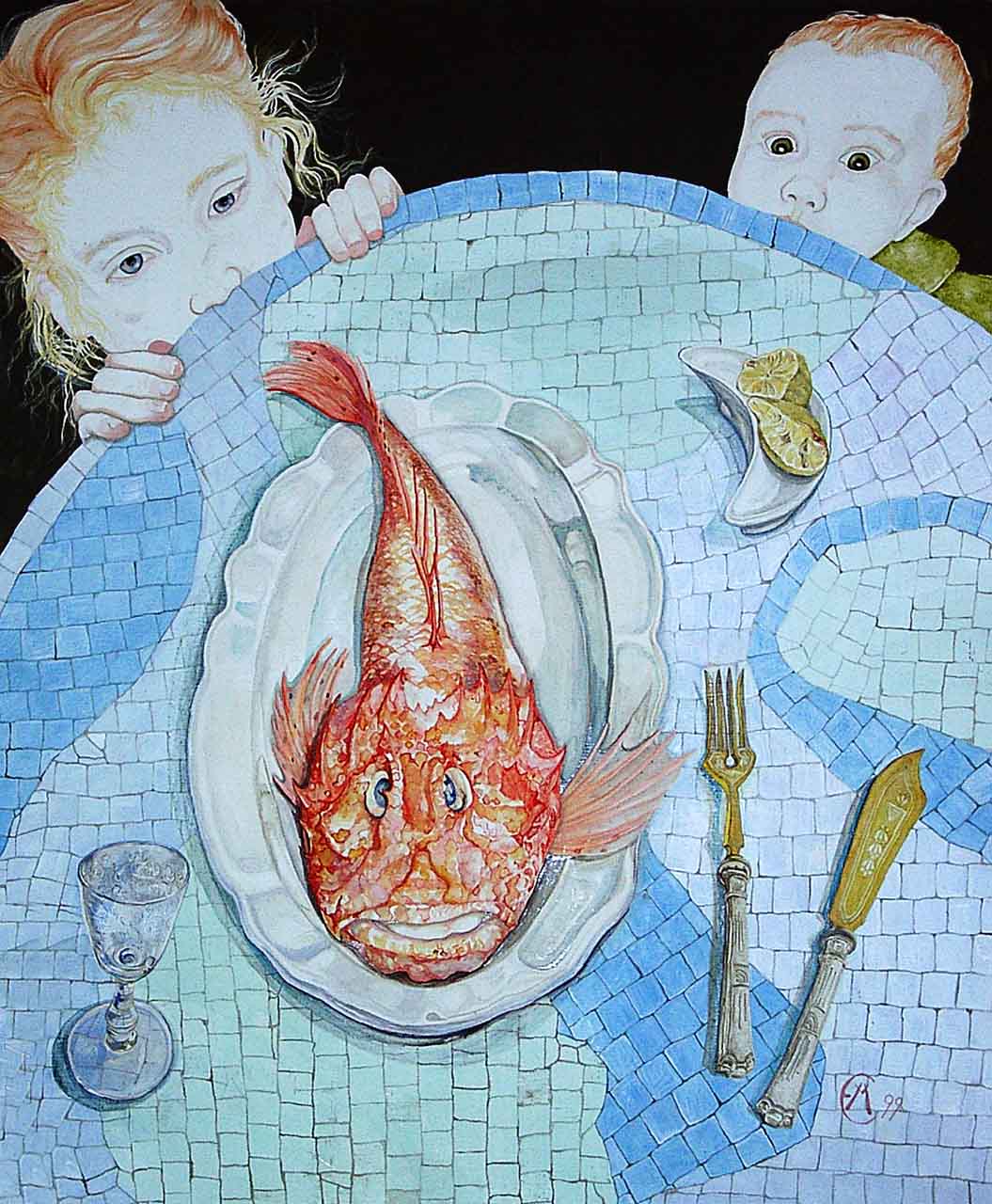 And here: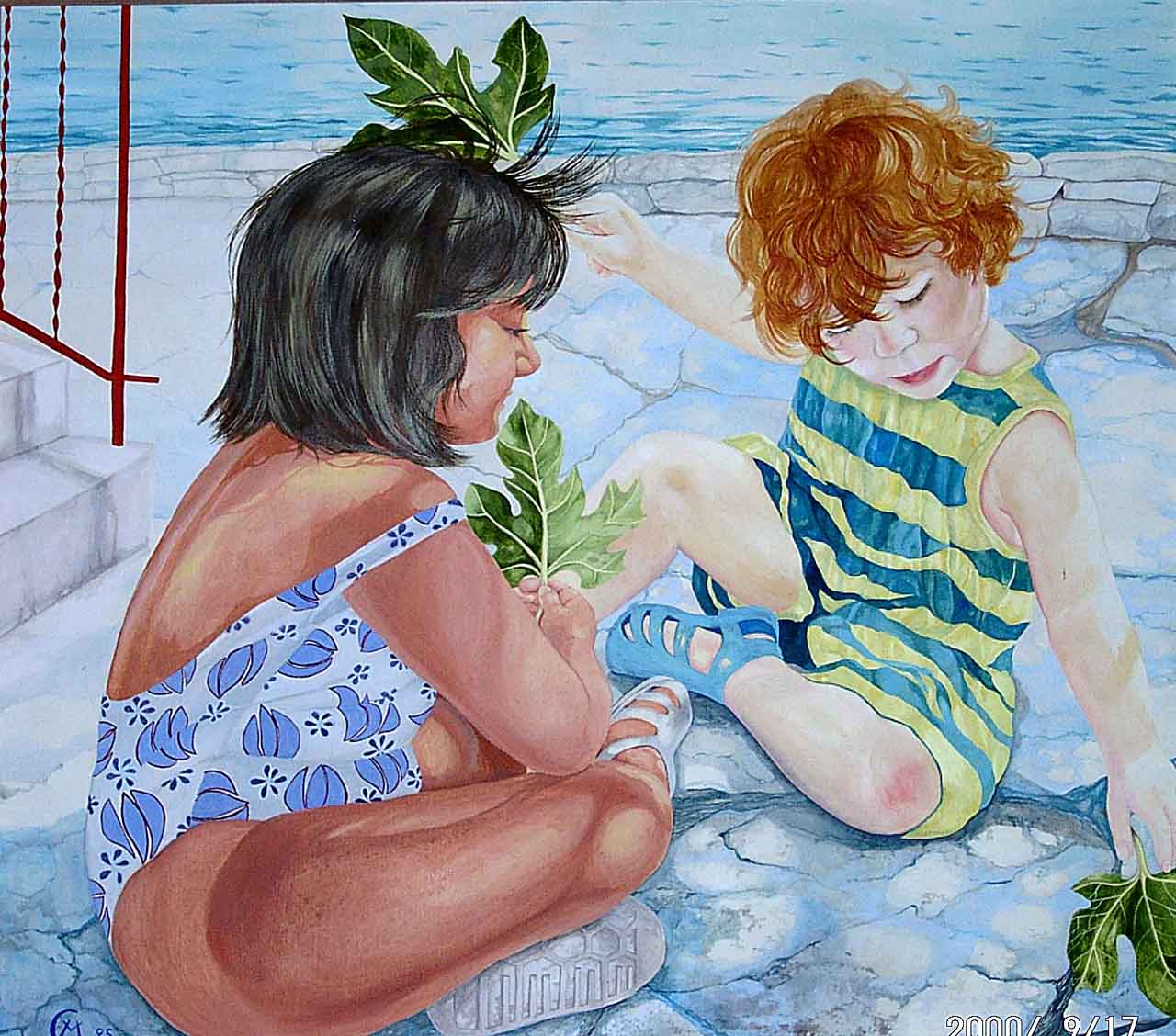 She's a great admirer of found objects and collages: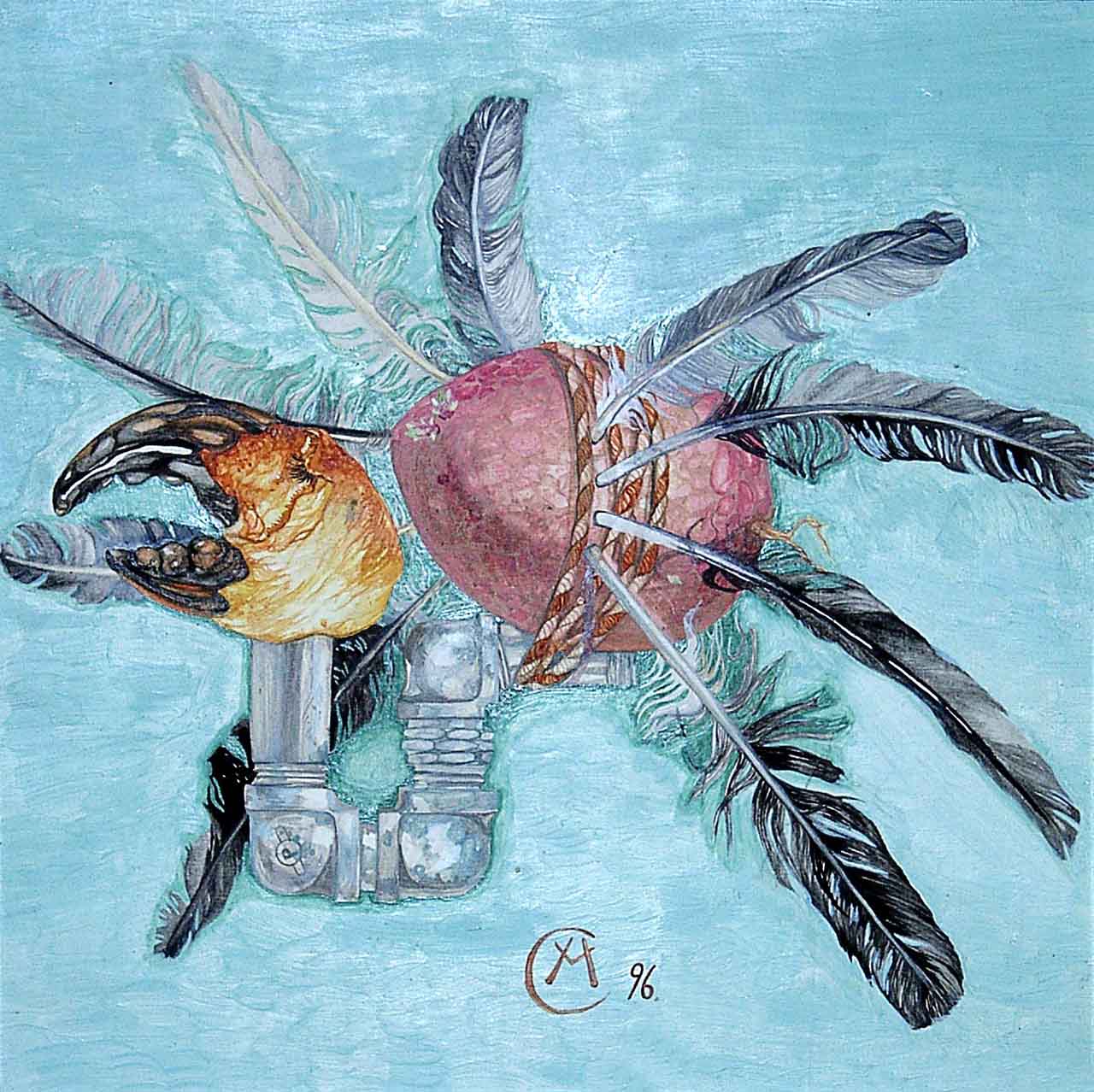 The background in this painting has a special significance. You can see it in the photos of her with her husband and with her children. It's also the same background as the painting above with her children and the – horrible looking – fish: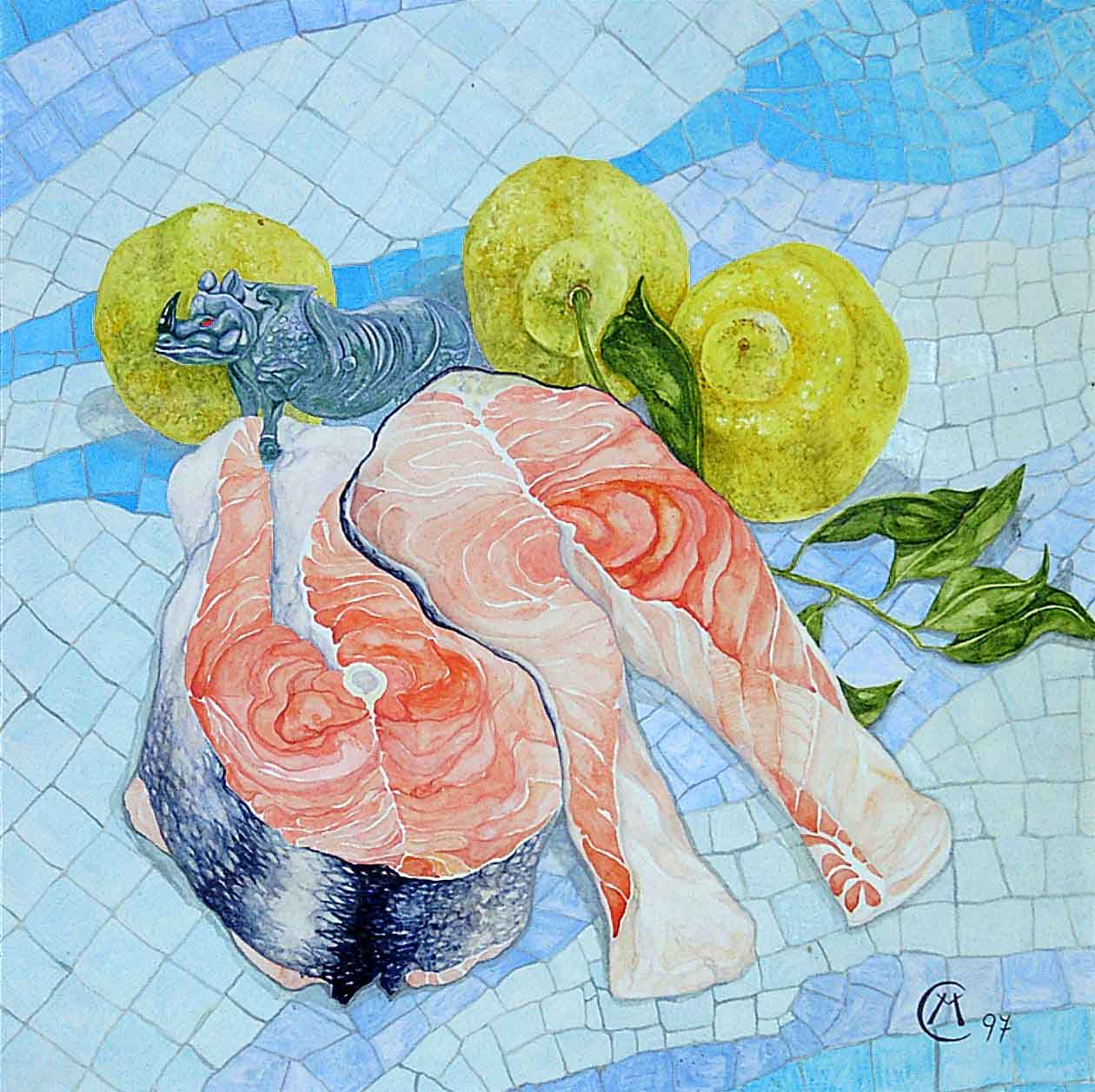 When the great cathedral in Vienna was bombed during WWII it was, of course, blown to smithereens. The ingenious fix for this was to gather as many of the holy smithereens as possible for making useful objects. One of those uses was to make tables. I visited several houses in Vienna which contained beautiful tables or other objects made from bits and pieces of the cathedral. Devoted artisans sold these to the public and turned over much of the profits to rebuild the cathedral.
And so it goes.
Some people get all righteously inflamed about something and start blowing other people and things to smithereens. Then some other, different people roll up their sleeves and put it all back together. Actually, sometimes it's the same people!
And then we do it over and over and over. Things don't ever change much, eh?
Tags:
art
,
cathedral
,
fish
,
maja
,
painting
,
vienna