This has nothing to do with boats as such. But, it does have to do with lifesaving. It's about saving the life of a photo that you shot because you wanted to capture the moment. We used to call them "Kodak Moments."
Sadly, when you see the photo on your computer screen, you sigh and your finger hovers over the delete key.
Hold that finger!
Instead of watching the tube, Google "photoshop lessons" to find a technique that interests you. There's all kinds of stuff out there – things you wouldn't imagine. Take a half hour to master the technique. It will now be in your "Bag of Tricks" for you to pull out whenever lifesaving is required.
Actually, you don't even need lessons. I've sat down with many people for an hour just going through the "Filter" menu. After seeing the effects of the different filters, anybody can use them by just fiddling with the slide controls.
Yesterday evening there were a lot of people out on the water in front of my house. Though the light was awful, I killed a few minutes shooting innocent bystanders – a favourite hobby of mine. The cops don't mind, since my gun isn't loaded with bullets.
Here's a perfectly horrible shot of my next-door neighbour arriving home in his canoe. It's dull and lifeless because of the poor light. It could be spruced up into something for the album, but why not go for the full glamour treatment. Take it to the beauty shop: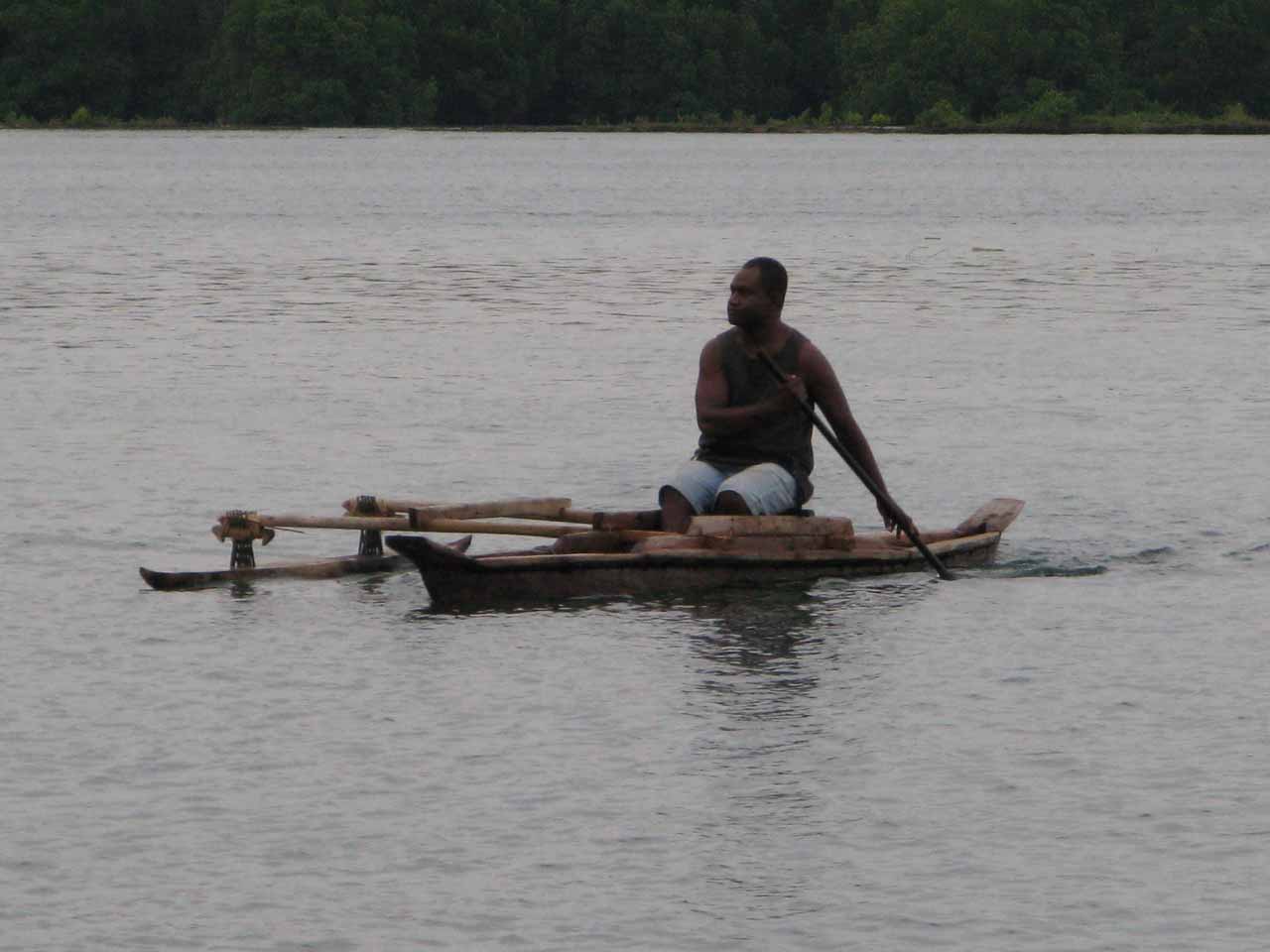 Fifteen minutes with Photoshop and we have an artsy-fartsy watercolour rendition that, while it's not exactly wall material, would be quite at home in your portfolio of your "special shots" that you pull out when company comes. They're so much more interesting than baby pictures: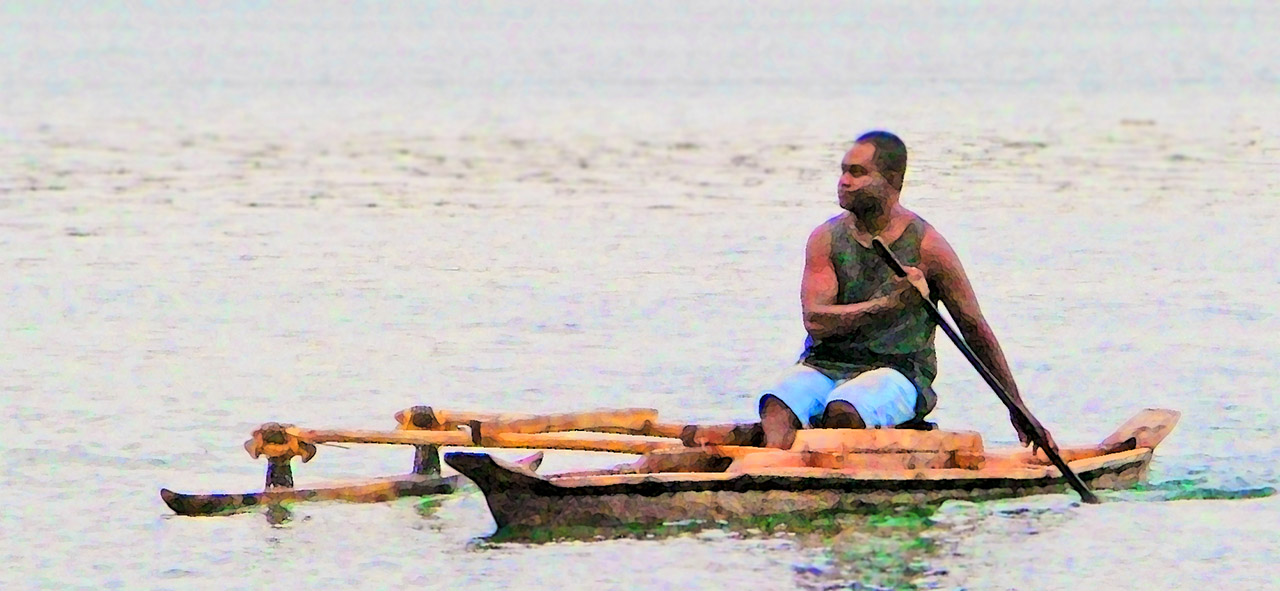 Just keep the Rule of Thirds in mind.
Here's another wretched exposure: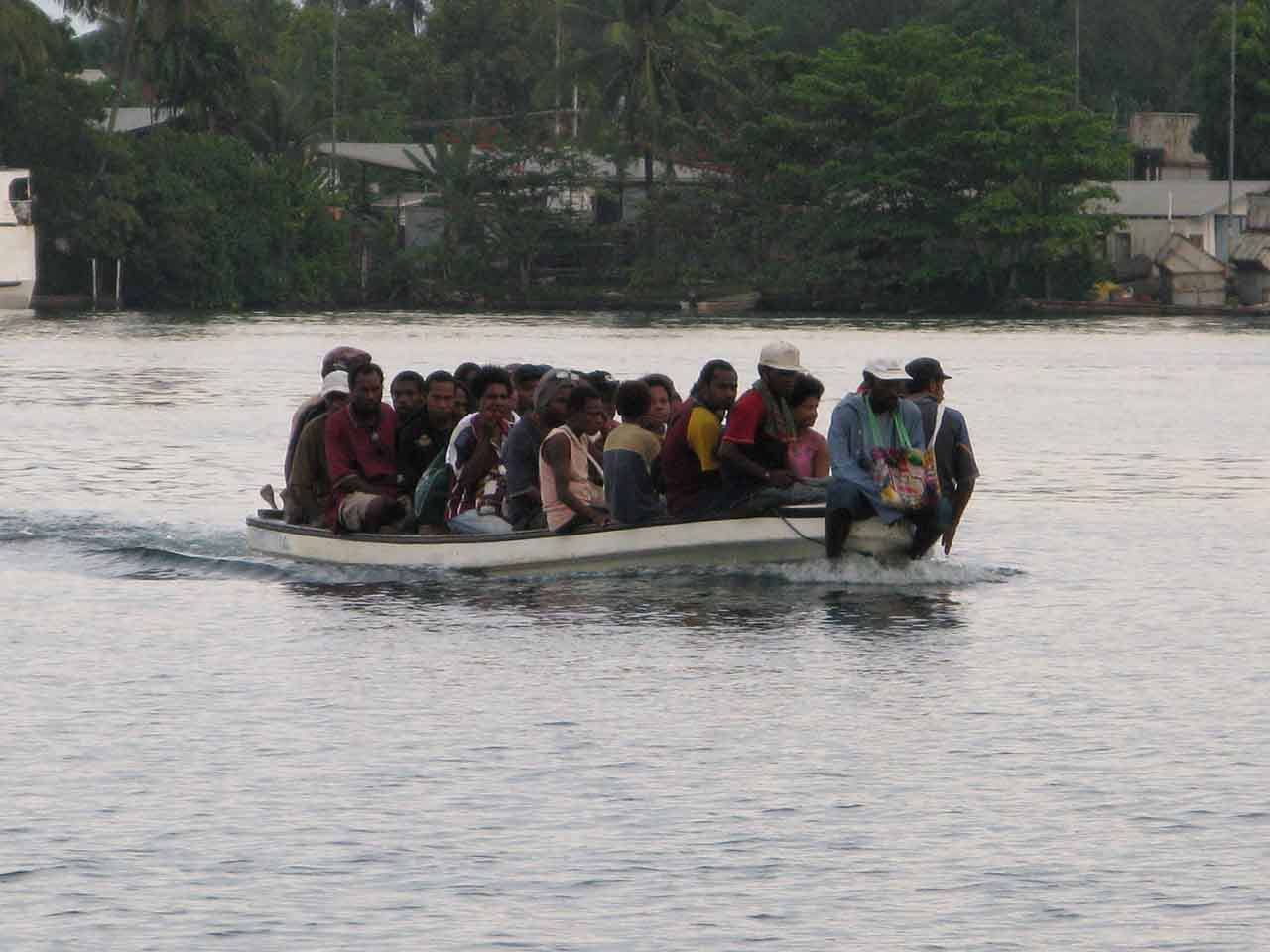 And here's the same exposure after the same beauty treatment: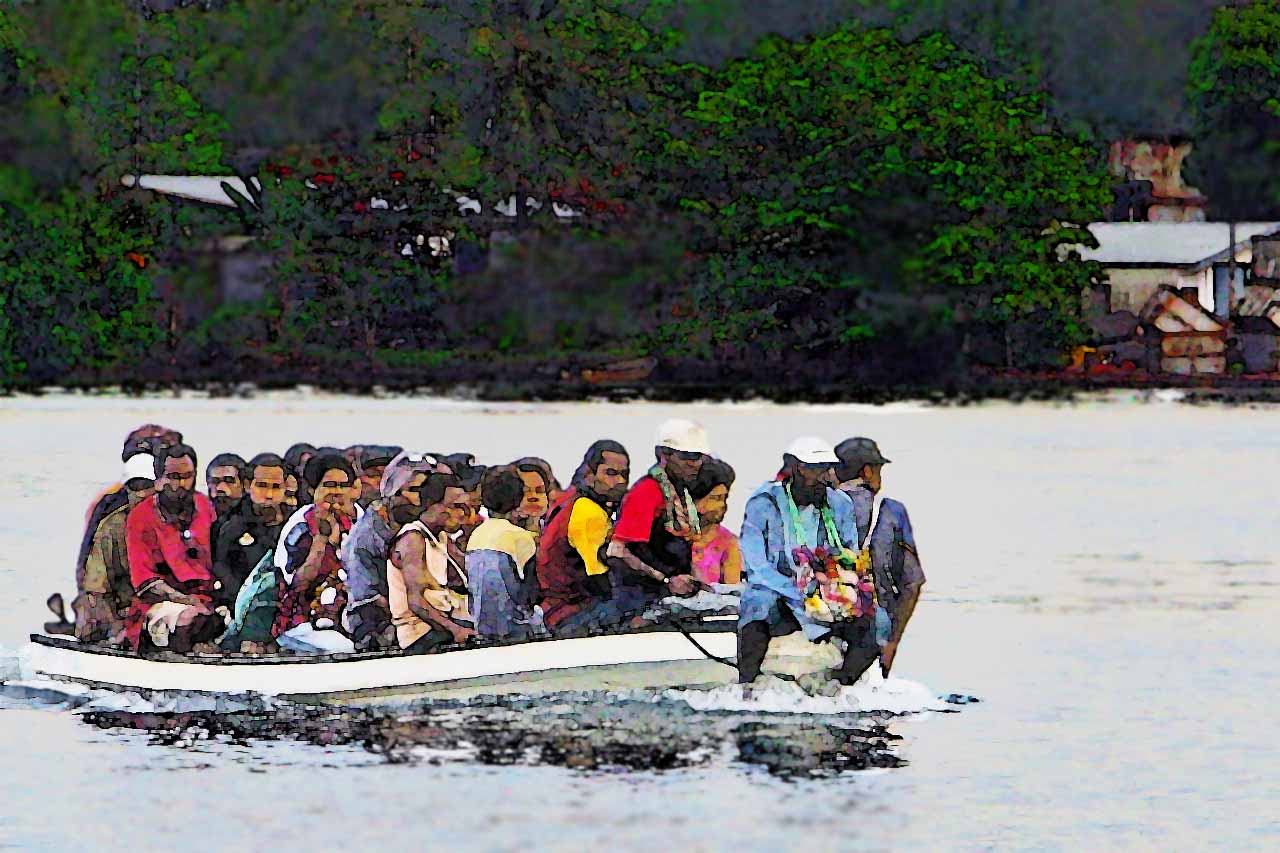 Really, this stuff is so simple you could teach your dog to do it.
Tags:
boat
,
canoe
,
photoshop
,
watercolour