Unbeknownst to you, I have departed on Miss Rankin as of yesterday for the final diving voyage of the venerable old lady. We plan to do some rare dives along the east coast.
We'll be doing "Blackjack", a B-17 bomber. It's one of the world's more famous dives. I've been itching to do it for years.
I hope to gather enough material for several Niugini Blue articles.
I have written posts in advance and have scheduled them for release, one per day, until my return on Thursday the 18th.
Whether all this is going to work remains to be seen. If you don't see this, then you won't know what's happening and I'll just have to pick up the pieces when I get back.
That's the Risky part.
Here's me on my friend's big Honda Shadow named Frisky (check out the vanity plate!):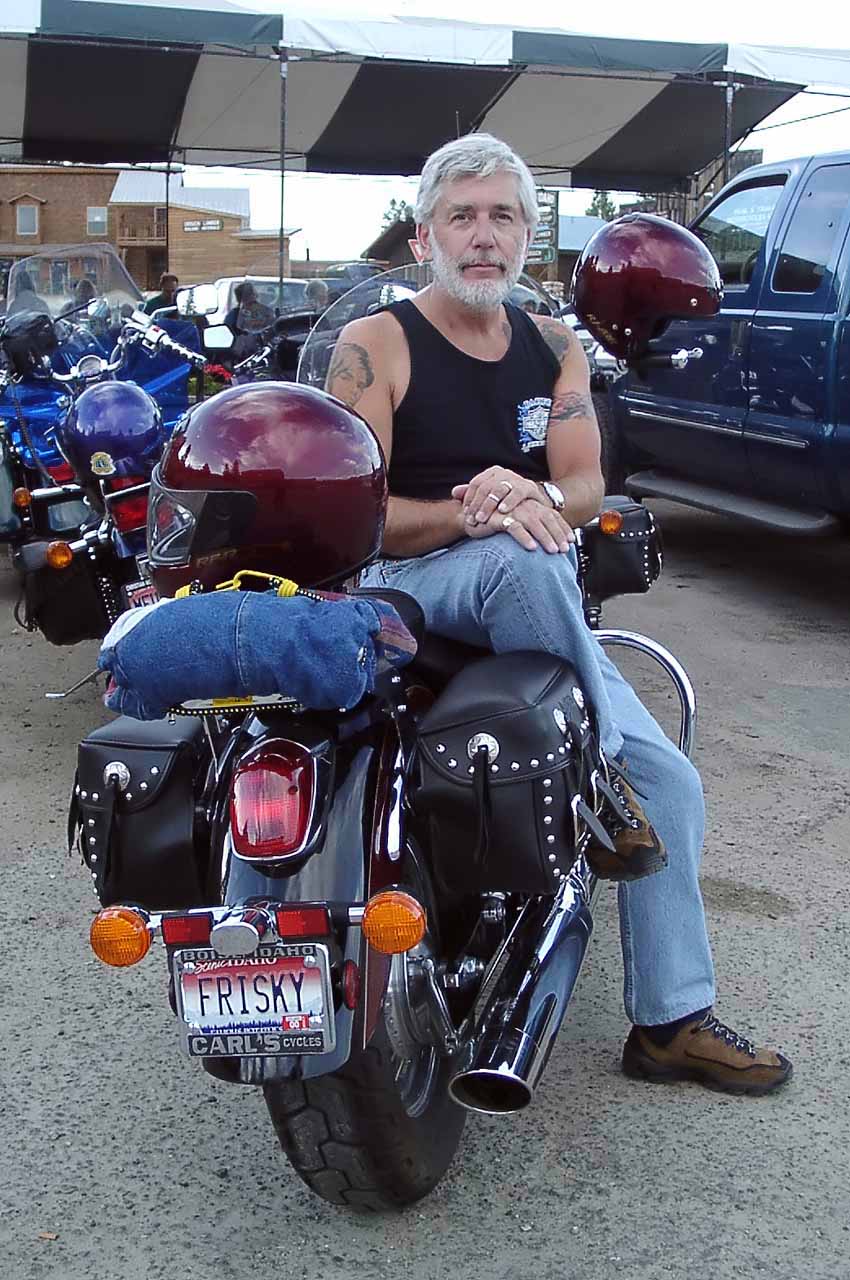 That's the bike's name, not hers. I ride bikes and horses whenever I go to Idaho. I put this shot in because it's one of my favorite photos of myself, and I hate to do a post without reminding everyone of what I look like.
So, that's the Frisky part.
Here's hoping that you see this on the 13th.
Tags:
b-17
,
blackjack
,
frisky
,
idaho
,
miss rankin