Yes, I'm still out on Miss Rankin diving rarely explored waters. I'm a regular Jock Koostow. (Yes, I know I misspelled it. It is from humility that I do so.)
If I live through this, I'll be back on the 18th.
In the meantime, I'll attempt to entertain you with a (nearly) all-around sunset.
Leaving Tab Anchorage one evening for a night dive, we encountered a fairly common sight here – sunset wherever you look.
Here's the view to the West where you'd expect the magic: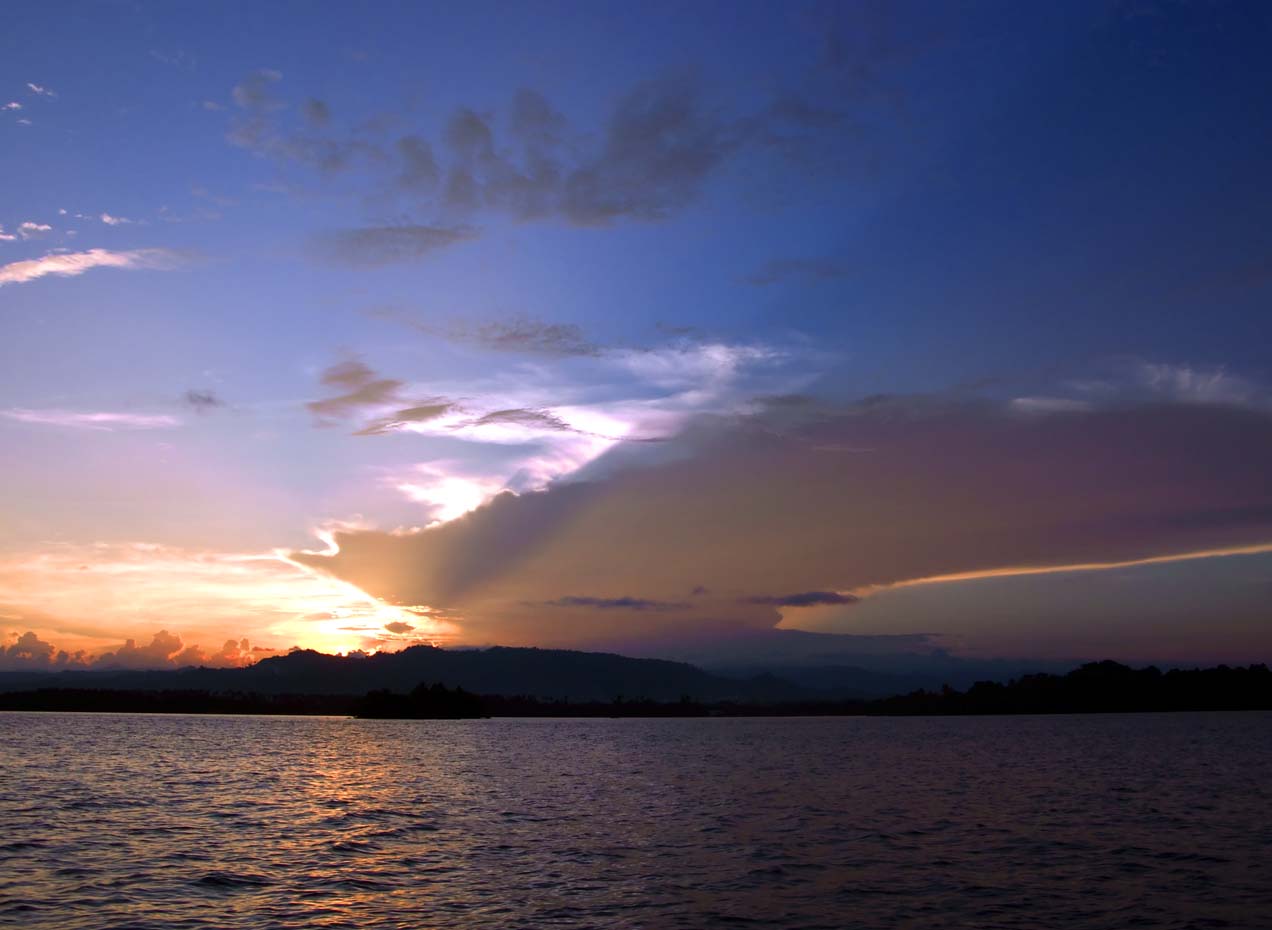 Here's the view to the South, where colours like this are not so common at sunset: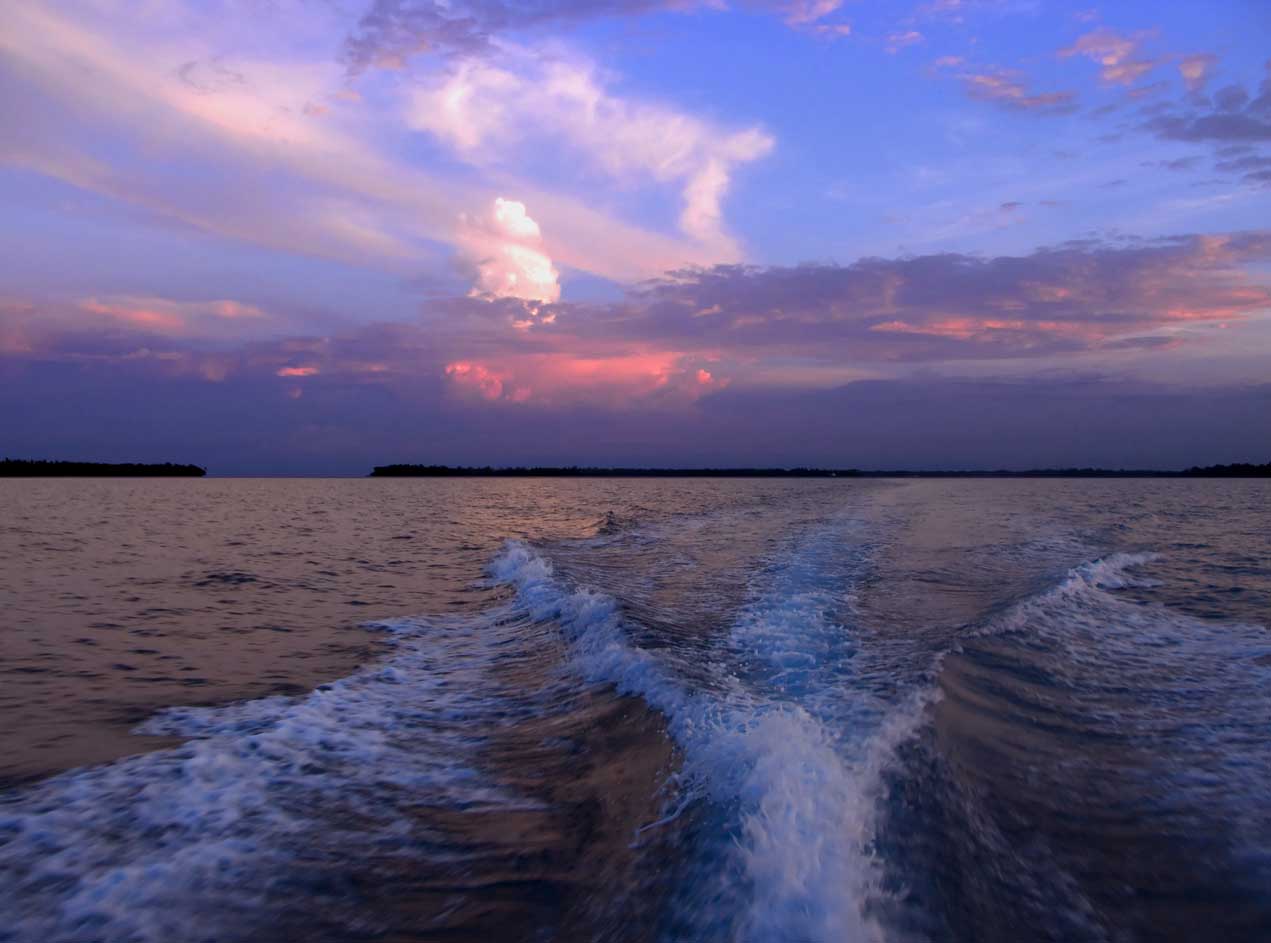 And here's the view to the EAST, where you'd not expect to see much at all: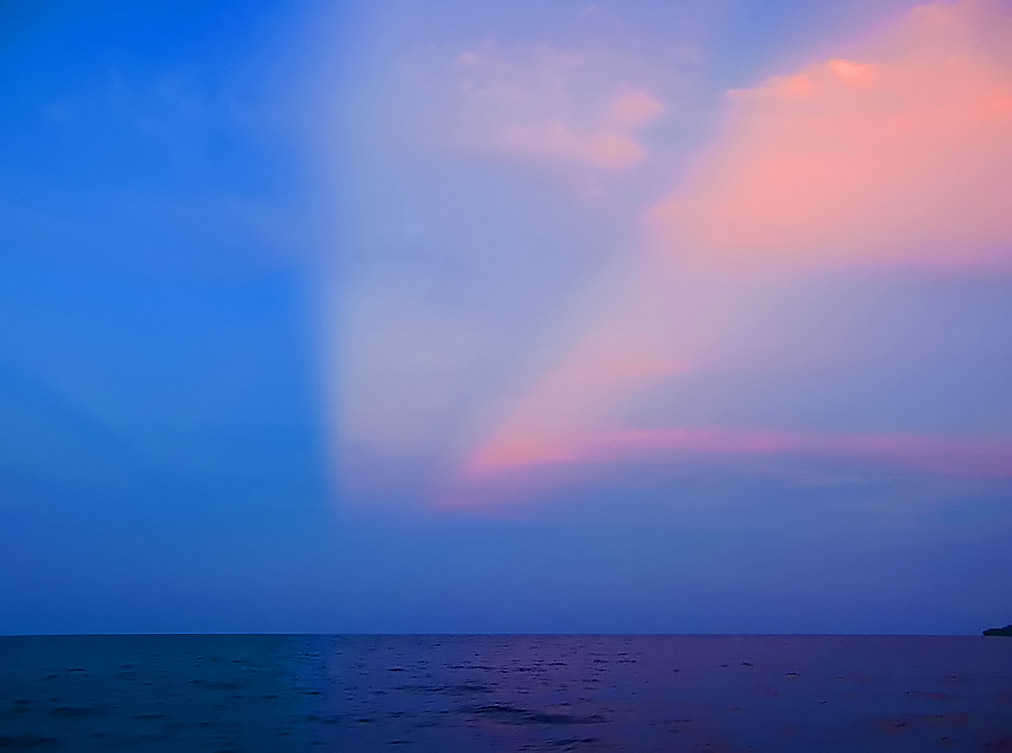 I think that the big anvil-top (Cumulonimbus incus) thunderstorm in the West was causing the barred pattern in the East. Don't ask me how light bends that way.
I don't know why I didn't take a shot to the North. Maybe nothing was going on there.
Tags:
cumulonimbus
,
cumulonimbus incus
,
sunset
,
sunsets