When I arrived home in Madang this morning, cursing Air Niugini (for the umpteenth time) because I should have arrived yesterday evening, there was a welcoming committee of sorts to cheer me up.
Eunie was ebullient concerning her new cabinetry, which has been installed while I was at sea on Miss Rankin. She can now display all of her memorabilia that has been stored for over two decades. She is a happy camper.
Sheba, our big, love hungry dog, was whining like a puppy and so obviously craving attention that I was busy spreading affection. I knew that Eunie could wait for a while, but Sheba could not. A couple of minutes of furious petting and assurances of what a good dog she is satisfied her for a bit.
Outside near our veranda was a most curious sight. I've written before about our Fishtail Palms here, here, here, and here.
The fruiting part of the tree, which has been developing for several months, has now begun to flower: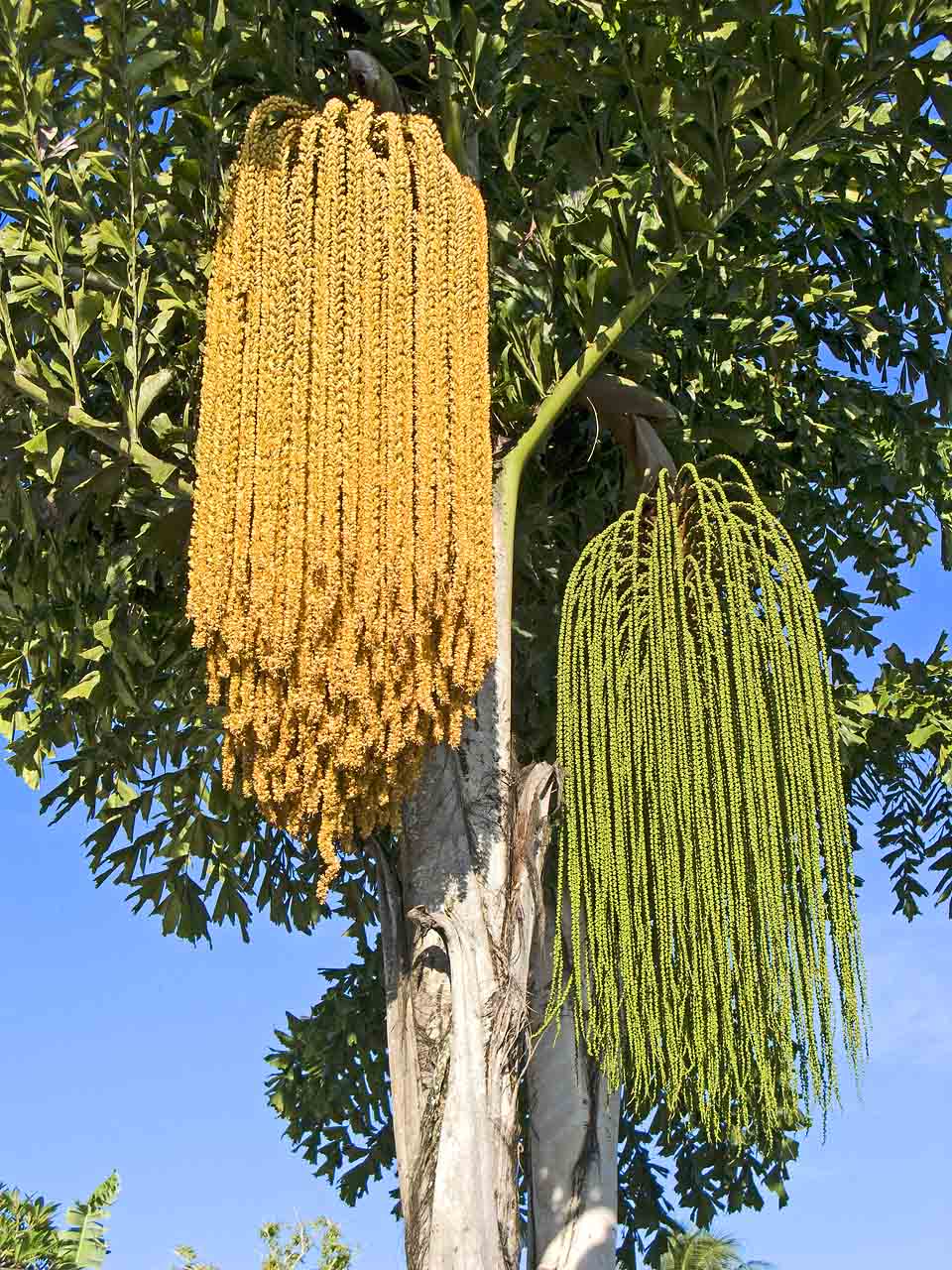 The inflorescence on the left, in the eight days that I was gone, changed from green to golden yellow and blossoms opened, attracting bees by the thousands.
Here is a closer image of the blooming inflorescence: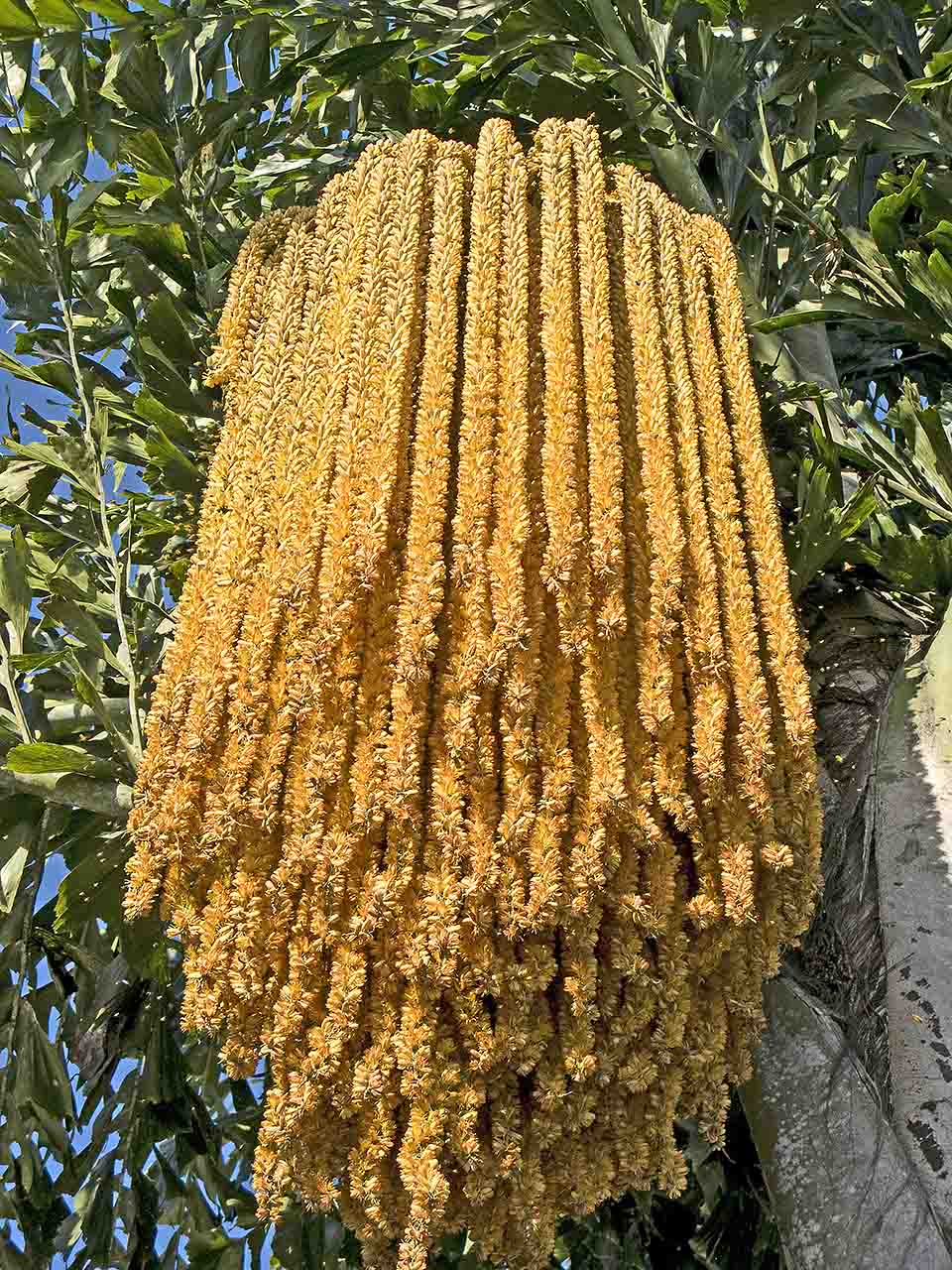 To give an idea of the size of this, if you stood on a ladder you might be able to get your arms around it and it would stretch, if you're average adult size, from your head to your feet. That's a rather large bunch of flowers!
There are so many bees busily mining nectar and pollen from the flowers that there is a constant humming sound clearly audible from ten metres distance. Our car is parked a few metres from the base of the tree. A thin film of yellow pollen covers it.
If you click to enlarge, you should be able to see bees in this shot. They are most clear where they hover against the green background of the leaves: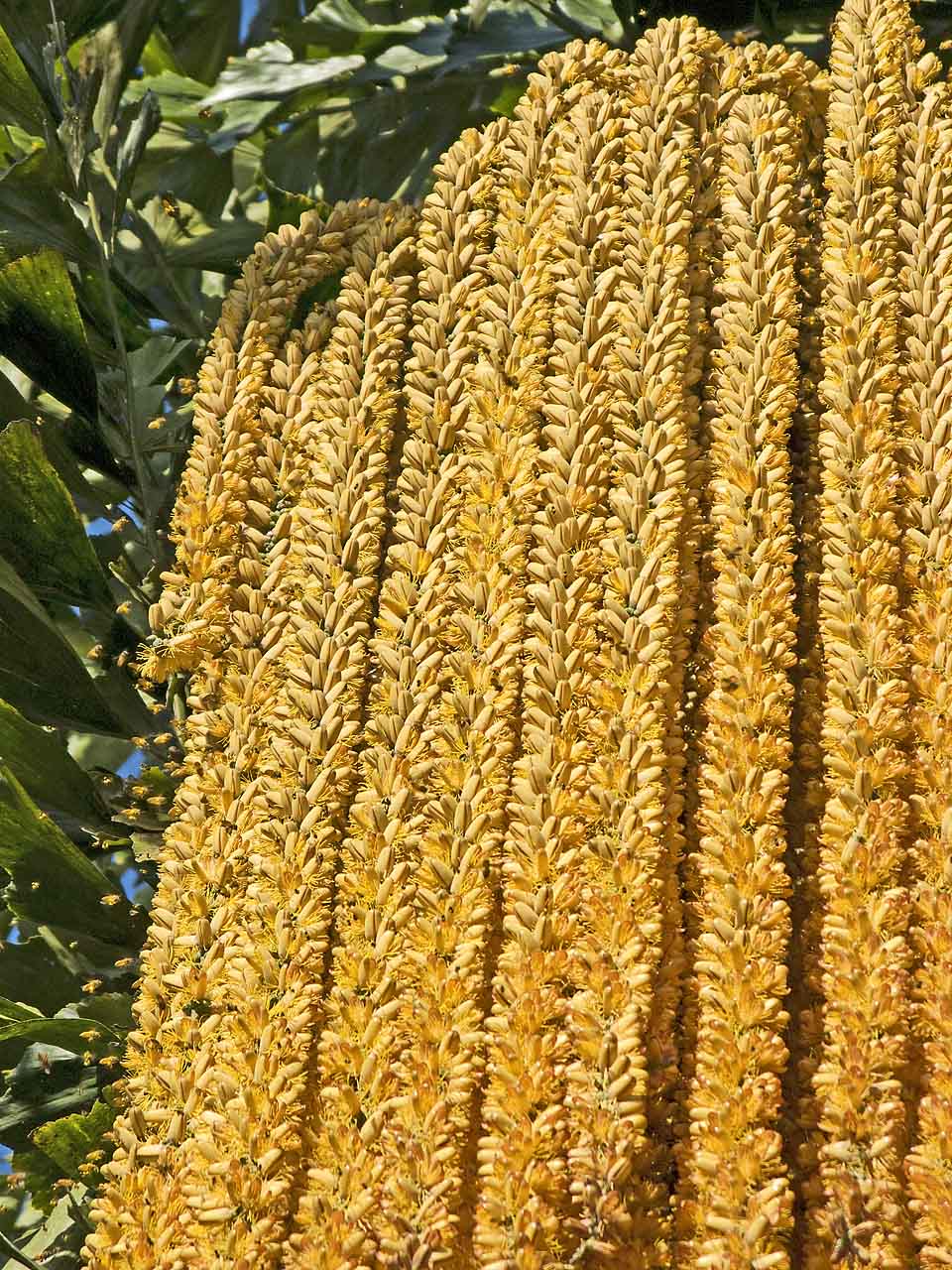 It will be interesting to see the fruit developing after the flowers are fertilized by the bees spreading the pollen around.
Unfortunately, it's my understanding that most Fishtail Palms do not long survive after flowering. That's bad news for me, because, at my age, I don't want to be planting any slow-growing trees.