At Planet Rock on Saturday, the Trevally were mobbing all around. The one that we often see in large groups is the Bigeye Trevally (Caranx sexfasciatus).
Here is a small group of Bigeyes: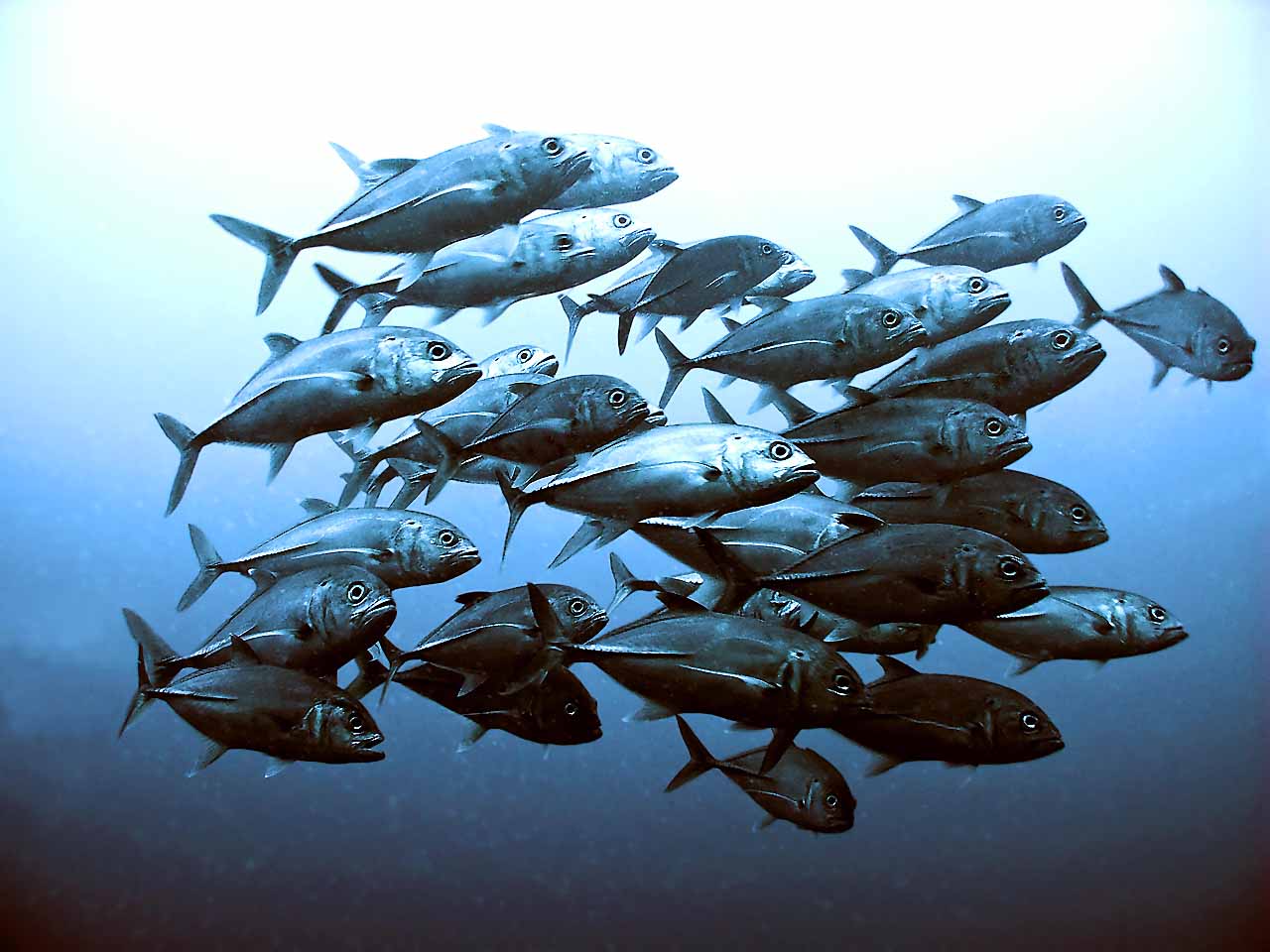 One thing that I enjoy about the Bigeyes is that you can get very close to them with no worry that they will scatter. They seem not to mind: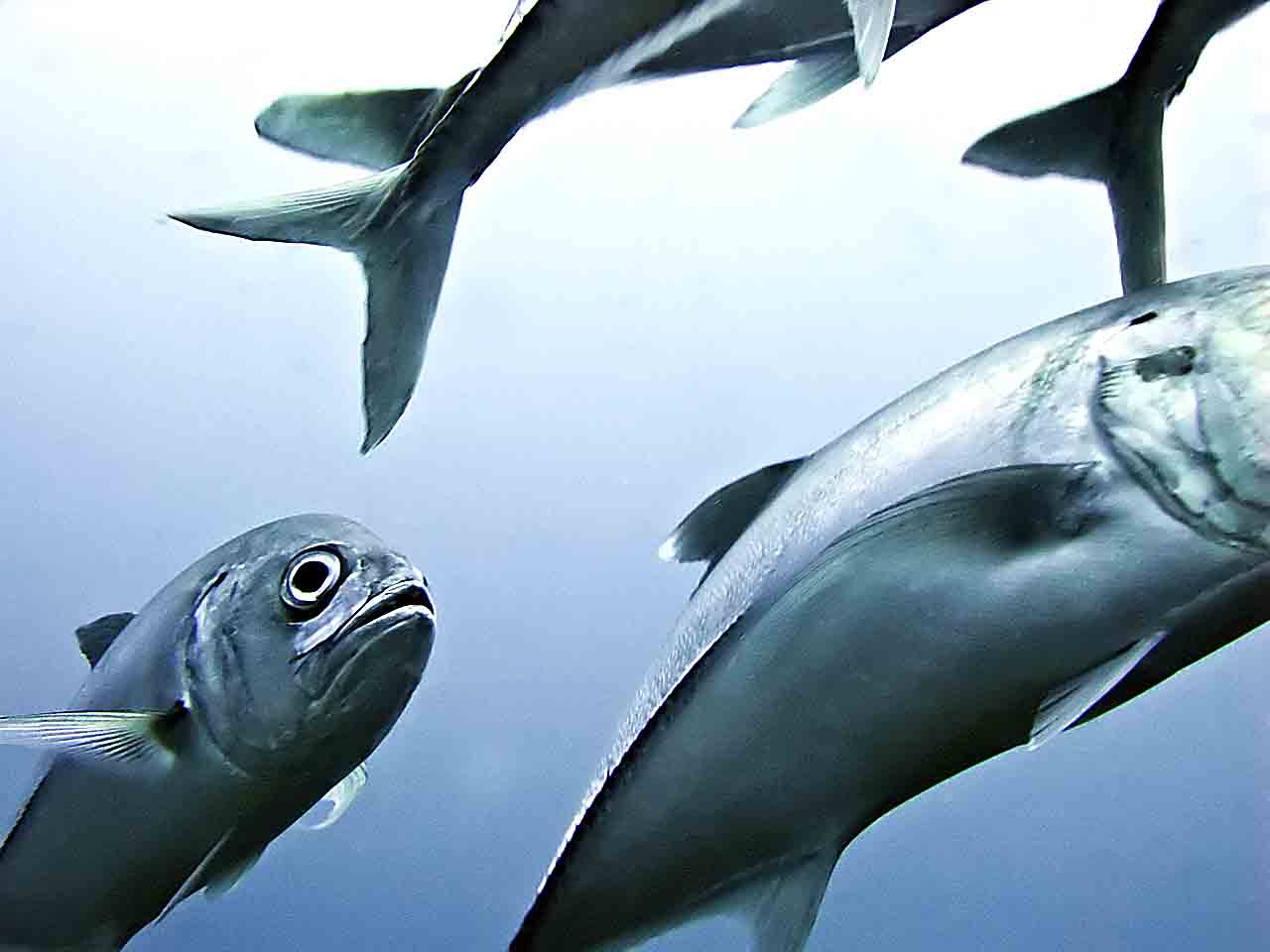 Another kind of Trevally, the Bluefin Trevally (Caranx melampygus), is quite another fish entirely for the photographer. They love to dart around divers. They seem curious, but are probably simply hoping that these odd creatures will somehow produce a feed. They are nearly impossible to capture through the lens. This was a snap-shot: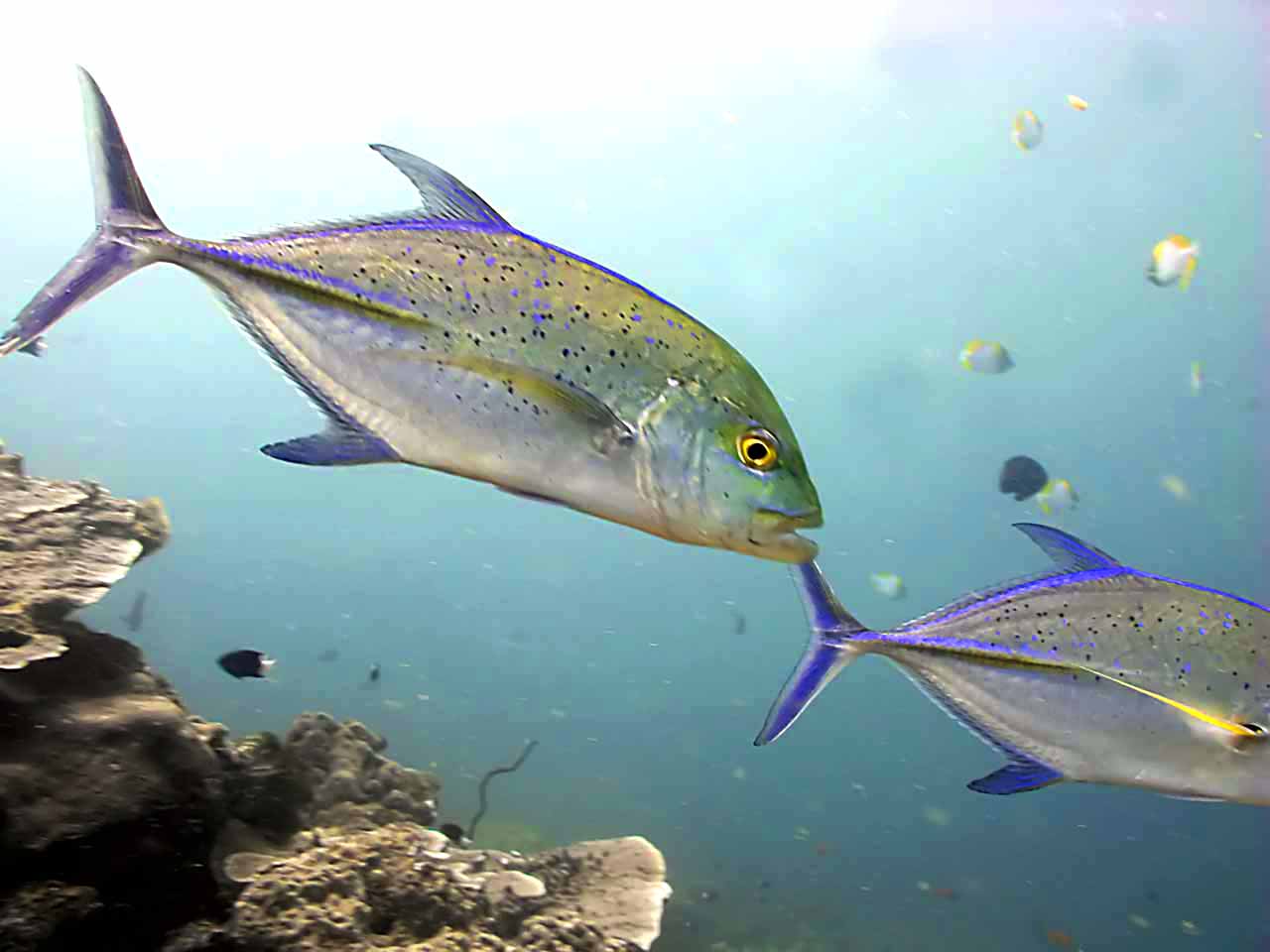 The composition is not what I'd normally like, but it does convey the sense that they are constantly on the move.
Here's another shot of the Bigeye Trevally: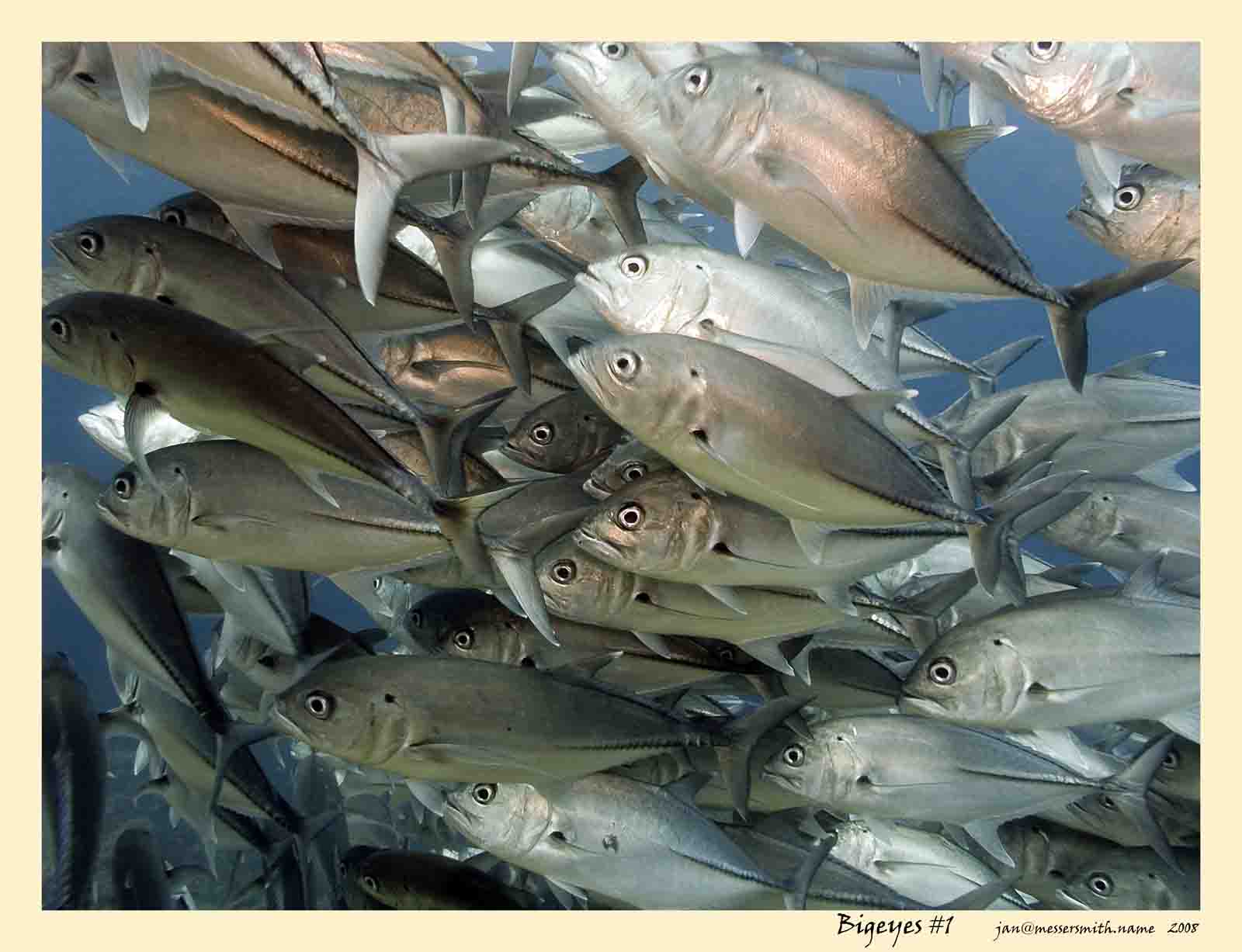 The image above is one of a series that I have produced of 40 x 80 cm (16 x 32 inch) numbered prints using Epson archival paper and inks.* There are only four prints of each image. Each is numbered and signed by me. I'm selling them for K300 each. As with all original numbered series art, there will be no more of these produced in the same format once the series is sold out:
Next week, I'll post a gallery of the entire series. Anyone interested in purchasing one of these prints can contact me by email.
*The thumbnail links to an image that is purposefully degraded so that it can't be printed large without looking terrible. I do this to protect those who have purchase prints from me. The originals are full of rich detail.
Tags:
Bigeye Trevally
,
Bluefin Trevally
,
Caranx melampygus
,
Caranx sexfasciatus
,
trevally