Yesterday we received from our son and his family thank you notes for Christmas presents. I'm writing this post to my granddaughters and sharing it with you.
I took photos of the family when I was in Canada in 2008. Here's a shot of Pippa at 14: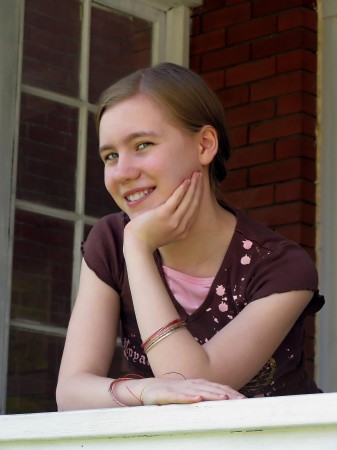 Both girls are very artistic. They get that from their mother, Tamara. As you may remember, Tamara is the creator of the designs for most of my skin art, though she loathes the idea of tattoos. I'm not sure how Pippa produced this beautiful and very avant-garde composition Cherry Trees, but I like it very much: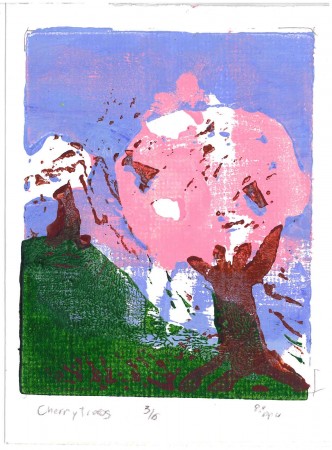 Thanks, Pippa, for making your grandpa very happy.
Here is Audrey Rose at 11: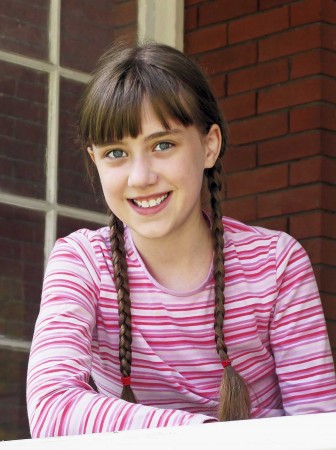 My maternal grandmother was an Audrey. I always liked the name because I was close to my grandmother. I discovered only after Audrey was born that Hans and Tamara did not know that they were bestowing the great-great grandmother's name on their second daughter.
Audrey sent me this nice thank you note: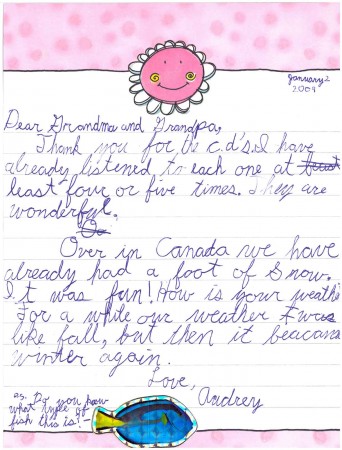 Thank you Audrey for bringing a big smile to my craggy old face.
At the end, she asks me about the kind of fish that is on the sticker that she added to the bottom of her note.
Audrey, the fish is a Blue Tang (Paracanthurus hepatus). I wish that I had my own photo to show to you, but we have only recently seen them in the area and I haven't had an opportunity to get a good shot at one. They are very clever at staying just beyond the range of my camera. So, I'll show you this photo of a Blue Tang (the Pacific Ocean variety) from Wikipedia: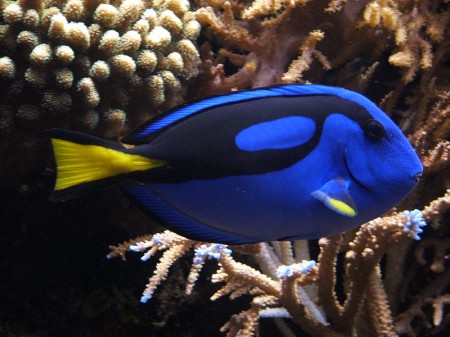 I have little sadness or regret in my life. One of the areas over which I have little control is money. At the mercy of donors (who are growing more fatigued by the year), our income from our work for the mission has dropped by nearly two-thirds. This makes it impossible for me to go to Canada more often than every four years.
It's sad and regretful for me that I cannot enjoy my granddaughters during what is probably the time of their lives during which we could enjoy each other the most.
My darlings, you are always in my heart and thoughts, if not in my arms.
Tags:
audrey
,
audrey messersmith
,
blue tang
,
Paracanthurus hepatus
,
pippa
,
pippa messersmith