On the way to work this morning the sky was doing weird things. As I turned onto Coronation Drive, Eunie and I stopped for a minute to admire the bright glow of the morning sun on the sea. There's an old hymn that says something about gathering around the "glassy sea" (Holy, Holy, Holy – that's a lot of Holies).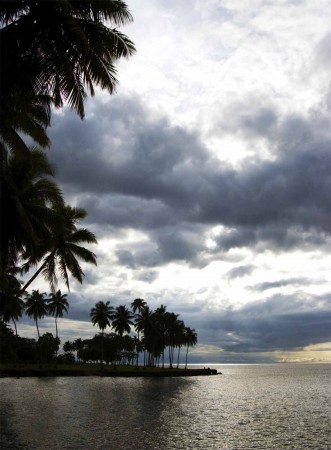 I was Googling "glassy sea" and came across this
amazing photo
 by Luca Picciau. Give it a click.  My mind started playing tricks with the phrase as I watched the water and it came to me – The Brassy Sea – probably not very original, but appropriate for this image.
When I got to the office, Lori Witham, our Administrator of Publishing Technology, noticed that I was working on the image above. She said, in her funny little voice, "I took a picture of the sky this morning!" So, I said, "Give it to me and I'll throw it into my blog."
And here it is: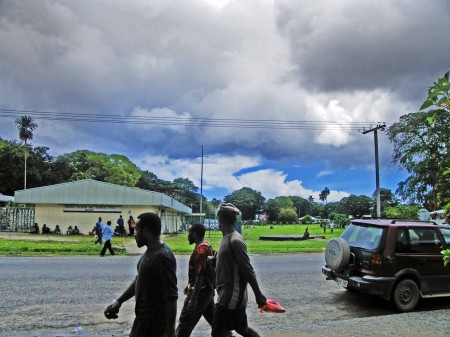 It's been strange today.
Even stranger than usual.
Tags:
brassy sea
,
glassy sea