I couldn't draw a dog if my life depended on it – at least if the viewer had to recognize it as a dog. I'm sketch-impaired or sketch-challenged or whatever the politically correct terminology is.
If you're like me, then check out Sketchory here.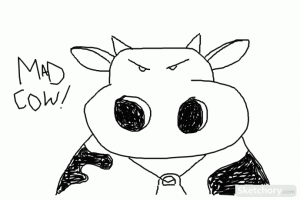 There are 250,000 sketches there in many styles. You can help with the tagging to find even more.
That's it. Sometimes I just inform. Whether you asked or not.
Tags:
sketch
,
sketchory