Posted in
Madang Happenings
on March 16th, 2009 by MadDog
A small mob of dedicated enthusiasts showed up at Blueblood on Sunday to bid farewell to Tracey Lee. Though she is notoriously camera-shy, I managed to get this "Fine Wine" shot of her: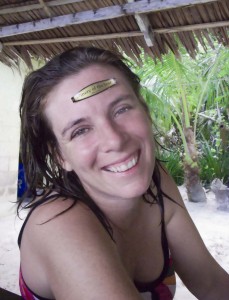 The label reads "Winery of the Year."  Here is Tracey Lee and Carol Dover at
Planet Rock: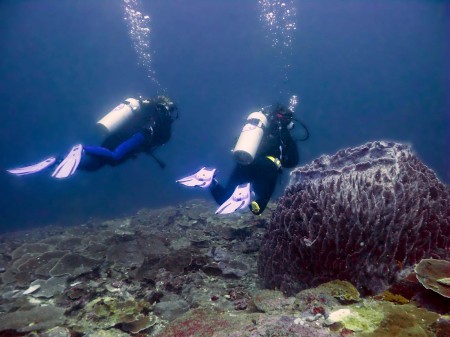 Another day, another dive. Here is Tracey leading the way: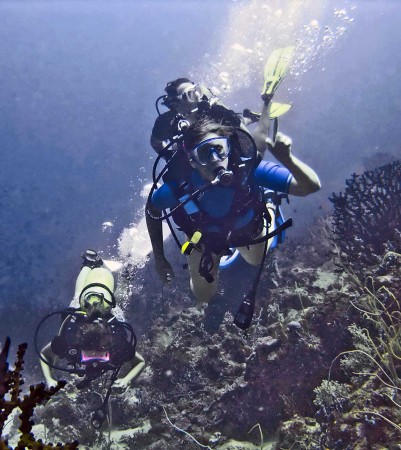 Fun in the sun, warm silky water, and a little vino are all it takes to make this mob happy. It's Tracey, Eunie, Trevor, Karen, Mike, and Carol: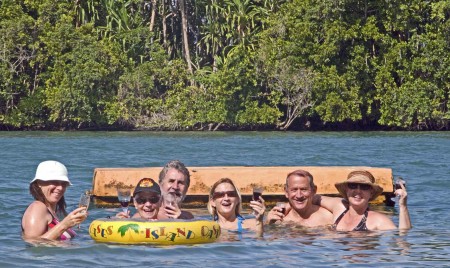 The "Floating Bar" is a nice touch.
Tracey is handy with a camera, so I asked her to take some shots of me. She got it right on this one: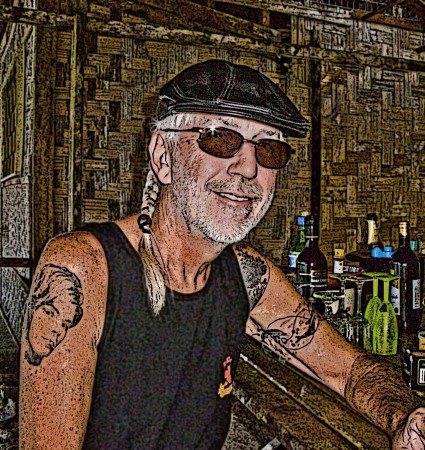 I like to Photoshop myself to disguise my age. Here the Poster Edges filter makes it difficult to see that I am actually the "Thousand Year-Old Man".
I am going to miss Tracey. She is a reliable and steady-headed dive buddy, a friend that one can count on, and invaluable at a party.
Auf Wiedersehen, mein Schatz. At least until the next time.
Tags:
blueblood
,
planet rock
,
tracey lee