Well, It's Satuday and guess what. Nobody wanted to go out on the boat today. What a bunch of slackers and hung-over sleep lovers!  Woe is me.
So, I came to the office to play with Google Earth for a couple of hours. Strangely, I can think of a million places to look at while I'm doing something else (like working), but when I sit down at the computer my mind goes blanker than usual.
Still, there's the old favourite – find someone's house. We still own a house in Brownsburg, Indiana. Would you like to buy it on the cheap? Here it is at 8080 East 300 North: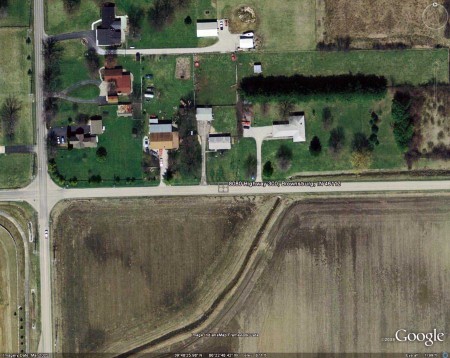 It's the middle driveway of the three.
Google Earth's Street View has been a bit controversial. This usually happens when the little Googlemobile catches someone being arrested, leaving a naughty shop (you know the ones I mean – I can't use the word for fear of being banned from millions of computers), having a car parked in an inappropriate place, or just generally loafing around on the boss's time. I used the Street View feature to get a shot of the house: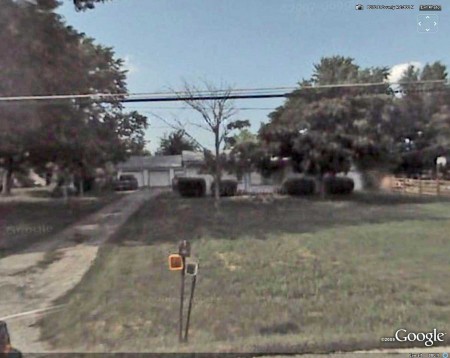 It won't win any photography contests, but hey. As with many unfortunates such as ourselves (poor us), we still owe more on the mortgage than the house is worth. As long as it keeps standing, we'll let the renters pay off the loan.
How about something a little more exotic?  How about Jerusalem: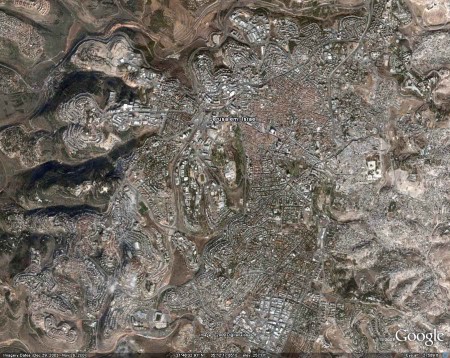 That's actually rather stunning. Click it to enlarge. It appears that the shot was taken in the morning. Their are deep shadows in the rugged landscape to the west of the city.
Hmmm . . . Yes, got it! The White House: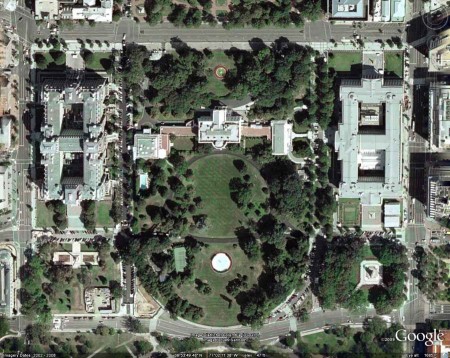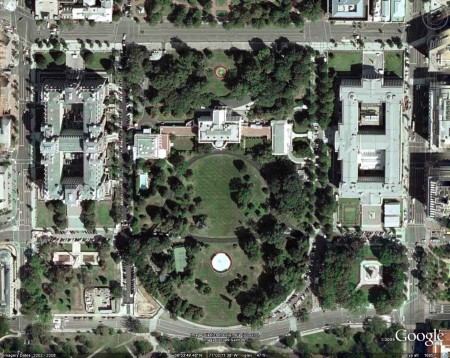 Please don't use the images in this post to plan anything.
Okay, I'm running out of ideas now.
But, I can never pass up a chance to poke a little fun at the Goofyest City on the Planet. Yes, you got it in one . . . Las Vegas: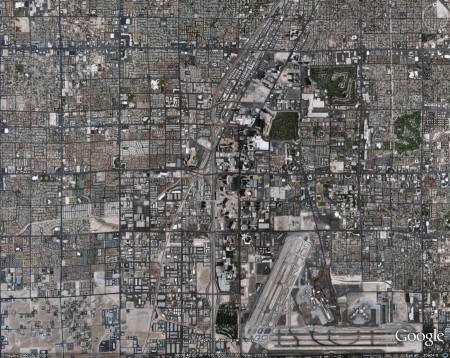 It's mildly interesting to me that this shot bears a middling resemblance to an image that I captured from a commercial flight only about ten months ago. I was riding in a aerial cattle car from Las Vegas to Boise, Idaho. I wrote about it in The Long and Dusty Road to Boise: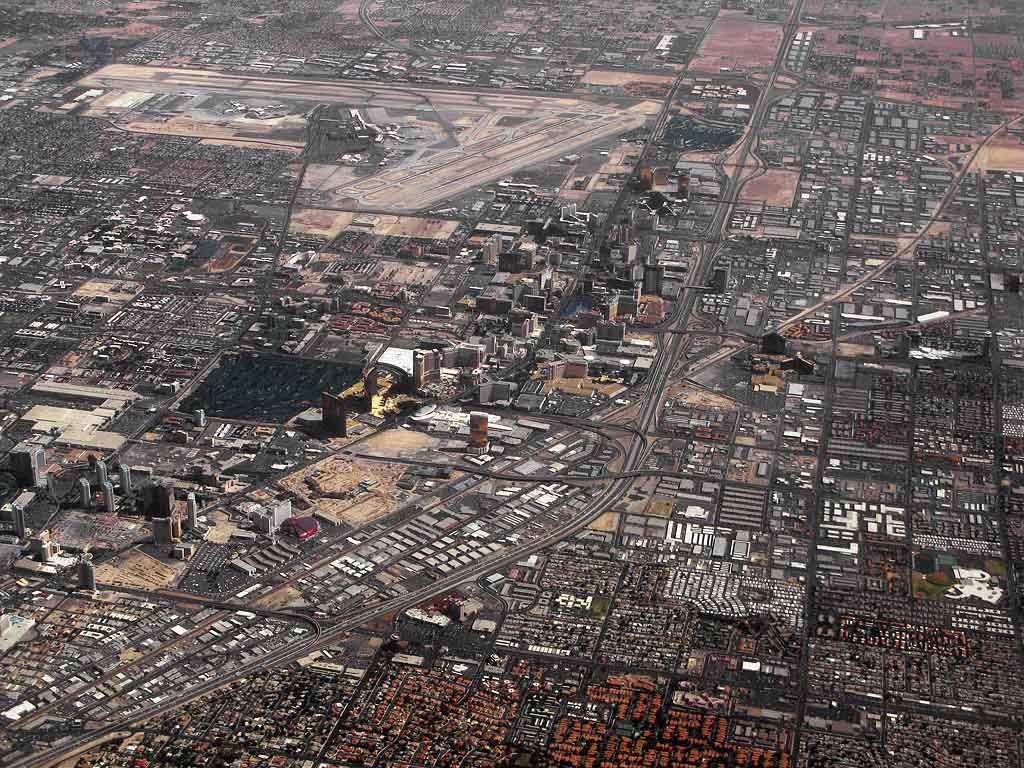 If you look closely, you can see the big hotel with the golf course to the left (the dark squarish shape). It's the same spot that is the dark shape to the North of the airport in the satellite image.
If you find something interesting on Google Earth, leave a comment with the link and your remarks and I'll post it on Madang – Ples Bilong Mi.
Tags:
google earth
,
jerusalem
,
las vegas
,
white house