Posted in
My Garden
on March 28th, 2009 by MadDog
My garden was a pleasant place this morning. the light was subdued. This pumpkin flower, as big as my hand, stood out as brightly as the sun: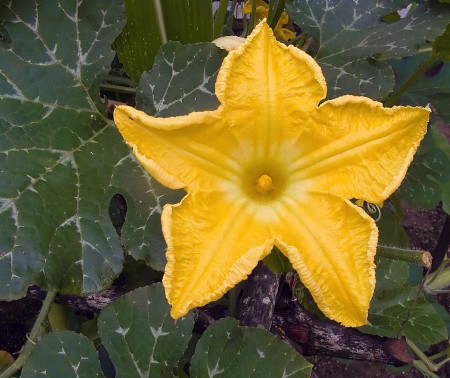 It rained just before dawn – not unusual this time of year – and this reproductive gear of a hibiscus flower was dripping wet: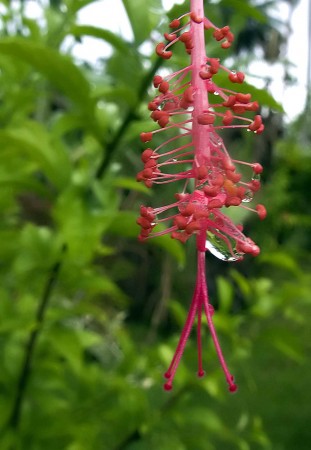 I have a compulsion to take photos of
water droplets
. On this
Pandanus
leaf, you can see the reflection of my camera in the larger drops on the left: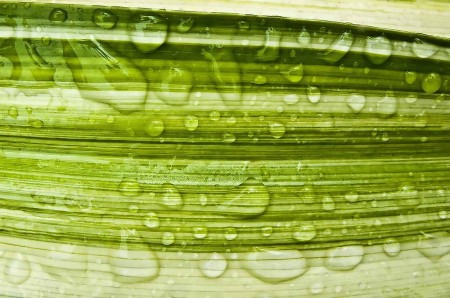 These checker board winged flies are crazy about these yellow flowers: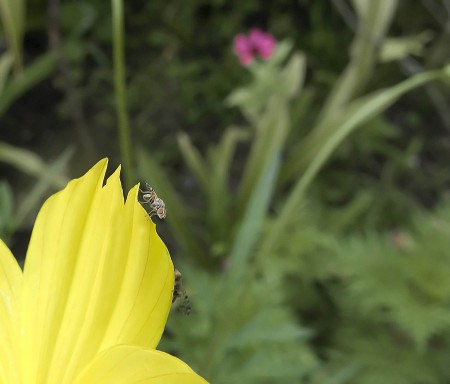 Flies and bees are always interesting subjects – if you can get them to hold still.
A daisy bud just broke open this morning. It looks strangely like something fancy that you might find on your plate in a very expensive restaurant. In the unfocused background, you can see how the blossom will look when it unfurls: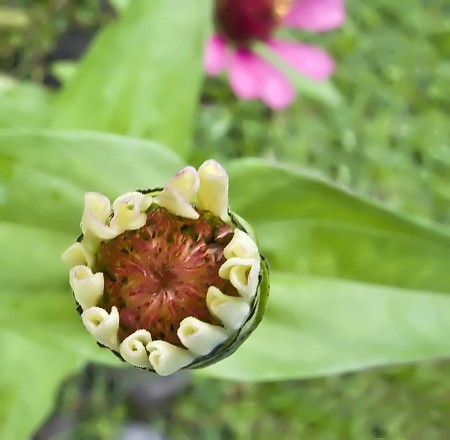 Other gardens entice me. Nevertheless, though my garden is so small, I'm always amazed that every day that I explore it I find something new.
Tags:
daisy
,
fly
,
hibiscus
,
pandanus
,
pumkin flower