Posted in
On Tthe Road
on April 30th, 2009 by MadDog
Is anybody but me not seeing my header?  I don't know what happened to it, and I'm not going to have time to fix it for a week or so. Clicking in the empty space at the top of the page will take you to home.
I just arrived in Brisbane last evening. It's COLD!
Here is what I saw from the window of my Air Niugini flight as we approached Port Moresby: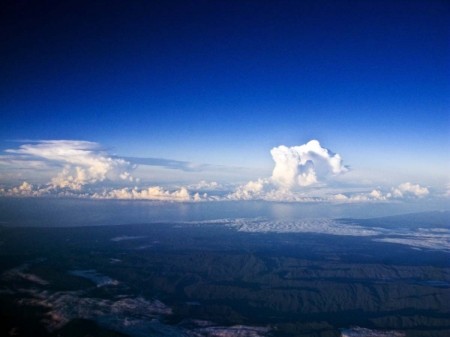 We went out in the evening in Brisbane to take some photos. Before we left the flat, I got this shot from the balcony. It's a fifteen second exposure: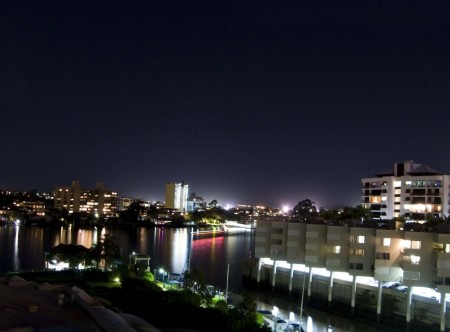 In the full resolution image you can see Orion's Belt. You may be able to make out some stars if you click to enlarge.
They have these cute little ferry boats that scoot around on the river. We took rides on a couple of them. Here is the Story Bridge across the Brisbane River: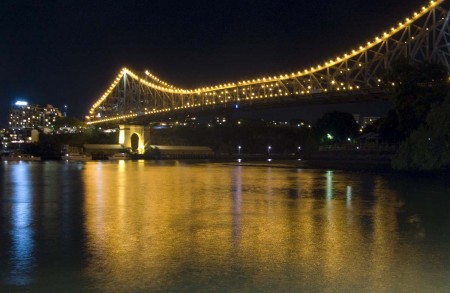 I don't know why it's called the Story Bridge. Somebody help me out here.
We could see this giant Ferris wheel from a long way off. I was pretty tired after travelling since 04:00 in the morning, but it was worth the effort: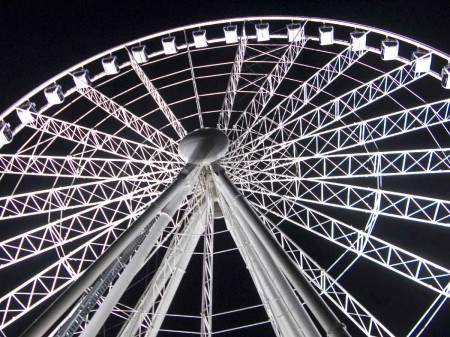 I just got the ticket out of my pocket to see what it's called – "The Wheel of Brisbane".  Not a very immaginative name, but it is a spectacular ride.
I have to keep this short, because we have a big day planned. I'm getting some great images of Brisbane and I'm keen to share them with you.
Stay tuned
Tags:
brisbane
,
story bridge
,
wheel of brisbane