My posts will be a little sparse for the next couple of days. I've been taking photos of the fish for the GFAPNG 2009 National Titles for the last week. Last night, a couple of fellows charted Faded Glory  for two days of fishing. I almost hate fishing, but I could not turn down the money. Of course, where the boat goes, so does the skipper.
Here is Kar Kar Island  as seen from Faded Glory  as we approached. It is one of the world's most dangerous volcanoes: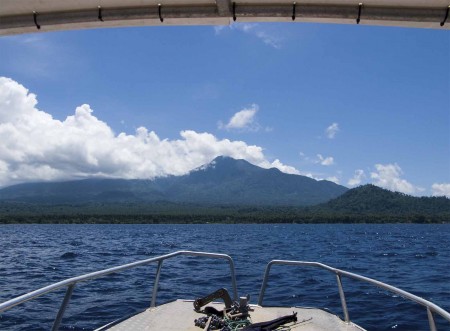 We put 90 nautical miles on Faded Glory  today and hardly saw a fish. We caught nothing. I felt a little sorry for the guys, but they were cheerful about it and we'll be off again at 5:30 in the morning.
Hopefully I'll have some fish stories by tomorrow evening.
Tags:
faded glory
,
fishing charter
,
kar kar island