Posted in
On Tthe Road
on May 2nd, 2009 by MadDog
Here I sit in JFK airport in the fog in New York City. NYC is, of course, in New York State, which has the highest infection rate for Swine flu in the USA so far. Here is what it looks like out the window: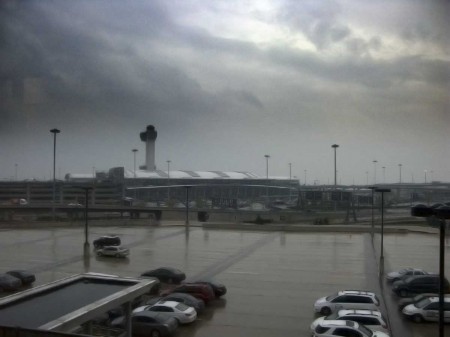 I guess we can't call it Swine flu any more. It's now H1N1. I liked Swine flu better, because it coaxed me to believe that I was less likely to catch it. I guess it doesn't work that way.
Absolutely nobody is wearing those goofy masks. I don't know what that means. Are travellers getting braver or stupider – or both?
I got up at 04:00 on 1 May. I've flown a total of 18 hours and sat around for at least six more. It is now only 20:00 and it's still May Day. How does that work? This is all very confusing.
Tags:
fog
,
jfk
,
new york ciy