Posted in
Photography Tricks
on May 3rd, 2009 by MadDog
I'm completely wasted by jet lag, but I have to show you a teensy sample of what you can do with a 26x optical zoom. Then I'm going to the hot tub to unfreeze myself and go to bed.
Here's a stupifyingly uninteresting shot through the car window on the way from Buffalo to Hamilton: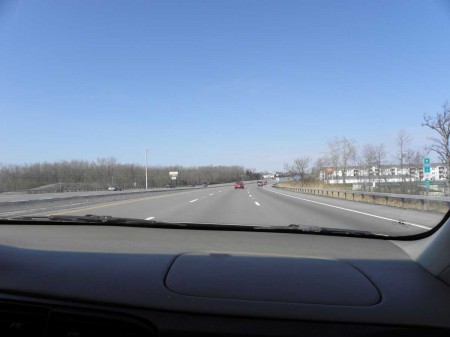 Hmmm. . . maybe a red car in the distance?
At the same distance, here is the car at 26x zoom (at the same number of pixels!):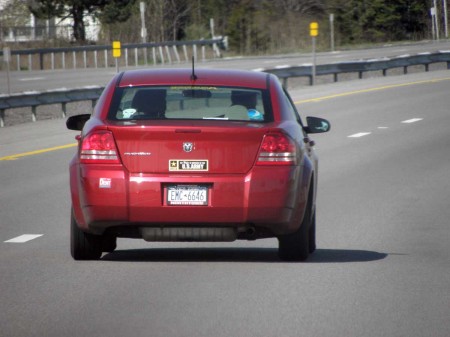 Yes, that's right. You can read the license plate.  No, I did not fiddle with the images. They are exactly as they came from the camera.
More zoom fun to come.
Tags:
Olympus SP-590