Posted in
On Tthe Road
,
Photography Tricks
on May 19th, 2009 by MadDog
We went up on the "mountain" today, as it is known in Hamilton. It's not really a mountain at all, but an escarpment, not that it makes much difference. It's part of the Niagara Escarpment, a very interesting geologic formation. Here's a nice panorama shot that I got with the Olympus SP-590UZ. It has two modes of stitching together a panorama automatically in the camera. Both work a treat:

The above is a much better panorama than my first attempt a year ago. However, it does have a couple of imperfections in the sky. I'll probably stick to individual exposures and merging them in Photoshop for serious panoramas.
You can't miss the fact that Hamilton is a steel town: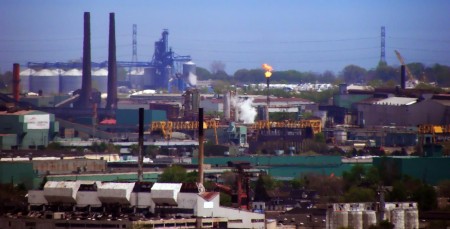 Though some say it was once hell on earth, today the air is much cleaner. I bet that most of the clean up was not the idea of the steel producers. Ah, well, that's life: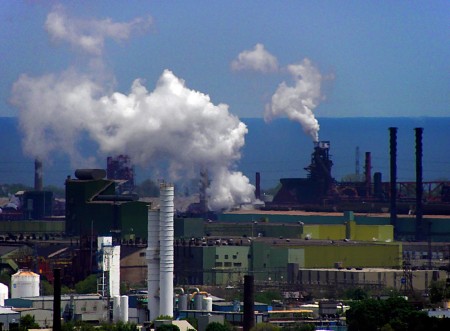 Some people won't change their habits unless politely asked to do so.
Hamilton is about 70 kilometres from Toronto. Here's a beautiful example of the treasures built into the Olympus SP-590UZ 26x optical zoom lens. It's not the sharpest lens in the world, but it lets an amateur with a good eye take some mind-blowing shots: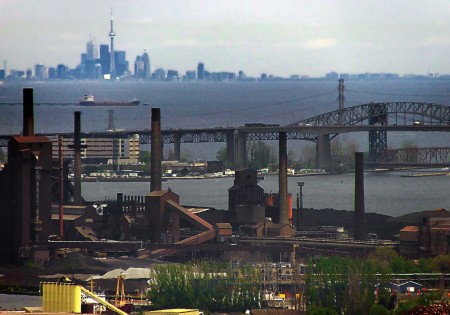 That's the steel mills of Hamilton from the escarpment with Toronto in the far distance.
Here's another similar shot with a foreground frame that is just pleasantly out of focus: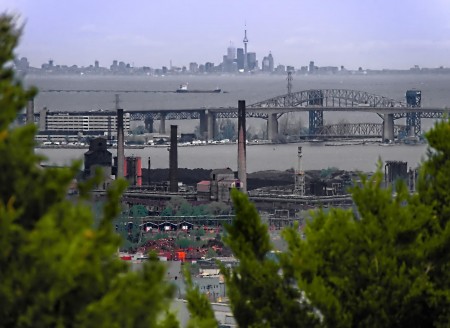 And, here is Eunie practising with her new Canon Powershot A100IS: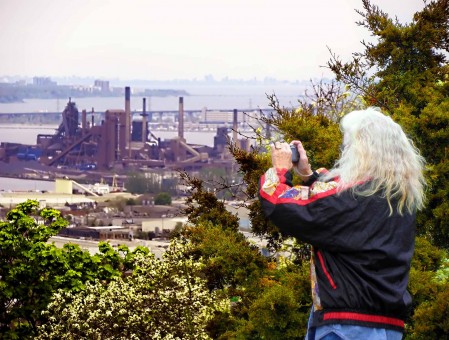 She's having fun with that camera. It's not overpowering for someone who just wants to take superb snaps for her journal. Check out her latest post here.
Walking through the neighbourhoods of Hamilton is a beautiful experience. The yards are full of flowers and thoughtful landscaping. Here we see the strong Dutch influence in these beautiful tuilps: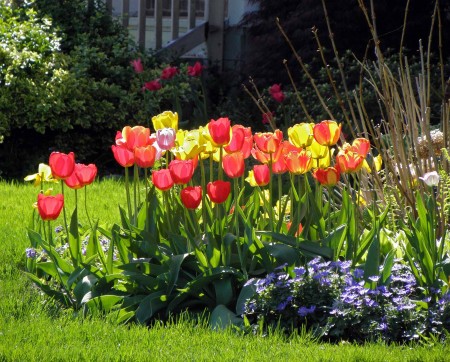 If fact, this time of year you would think that you are in Tuliptown.
Tags:
canon powershot a100is
,
eunie
,
hamilton ontario
,
niagara escarpment
,
olympus SP-590uz
,
steel mills
,
tulips