Posted in
Humor
,
On Tthe Road
on May 23rd, 2009 by MadDog
It's late and I'm completely wasted, but I can't go to sleep until I show you this place where we are staying tonight. Eunie's a genius at finding interesting places to crash. It's Salvatore's Garden Place Hotel in Buffalo, New York. You've heard of the Itialian Renaissance? Well, this is the Italian Sopranos: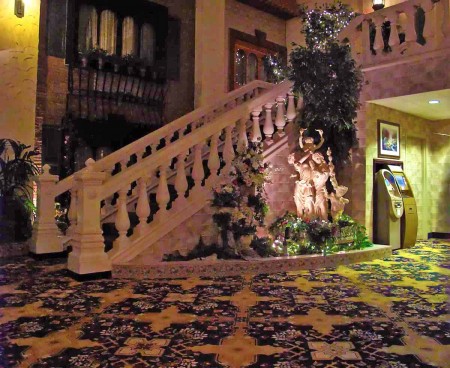 Honestly, it's fantastic. It is so absolutely over-the-top, that it fascinates. Everywhere you look there is something amazing: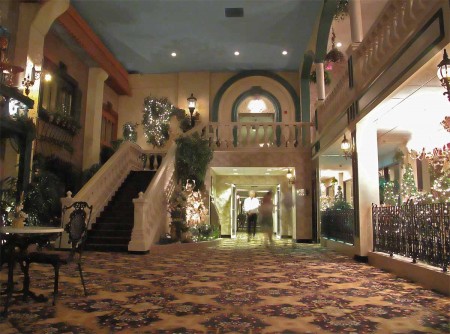 The reception area has one of the most incredibly gauche chandeliers that I have ever seen: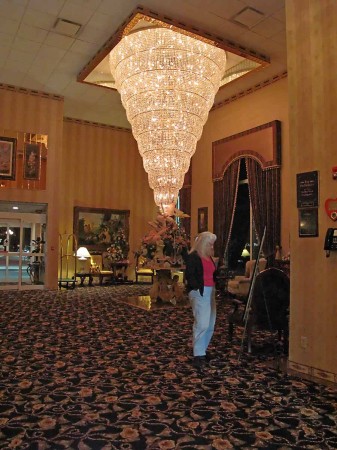 It was all designed by the owner, a wonderfully daffy Italian who certainly knew what he wanted. He also owns a
restaurant
down the street which is likewise called Salvatore's. I only wish that I'd remembered to take my camera. It makes the hotel look like broom closet. I had the best meal there that I've ever eaten outside of Europe.
Everywhere there are statues. Some are colourful: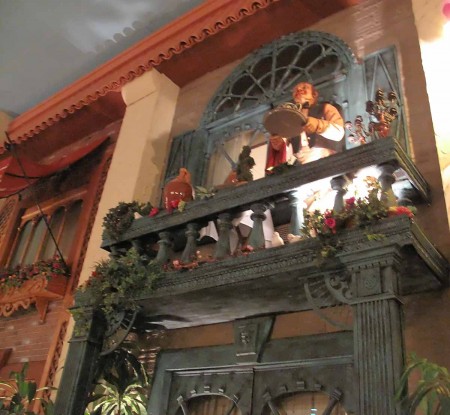 Others, which I'd love to show you, are life-sized full figured busty bronze nude females that made my eyes pop. Sorry, this is (sort of) a family site.
Here is a shot through another Italianesque lounge area: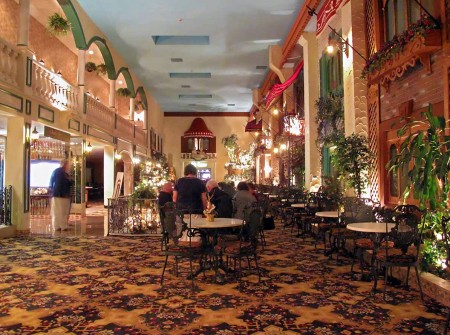 Sincerely, if you are ever in Buffalo (my sympathy to you), you must stay at Mr. Salvatore's slendid palace of excess and eat at his excellent and delightfully gaudy restaurant. By the way, the service in the restaurant was every bit as excellent as the food and the live crooner was a practiced blend of Frank Sinatra, Sammy Davis Junior, Dean Martin, and a few others. Mellow as a nice, stinky Asiago cheese.
Tags:
buffalo new york
,
salvatore's garden place