I love being in interesting places, but I hate getting there. Springfield, Illinois has its interesting spots, but it's not Vienna. Anyway, we had a good time and visited family that I seldom see. But, I start to get very anxious when travel time draws near. For someone who has been around the world about a dozen times, I'm not a very good sojourner.
So, as my anxiety grows, I grab my trusty camera (I presently have three to choose from. I look like a Japanese tourist) and find a garden to calm myself. Fortunately, this morning all I had to do was walk out of the door of Jim and Mary Sexton's house to find a pleasant spot to exercise my eyes. Mary is Eunie's sister.
Heritage roses seem to be gaining popularity everywhere. At least I think that these are a heritage variety: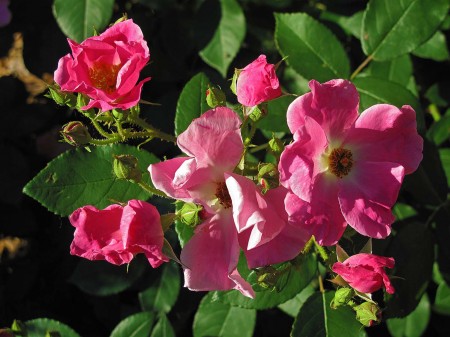 The pink is quite pretty, but I was more intrigued by these blue ones. I thought blue roses did not exist: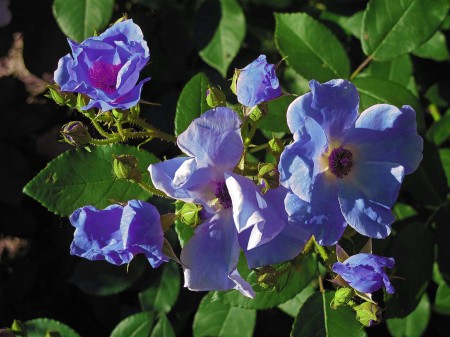 Well, as it turns out, they don't exist. I faked the colour with Photoshop.
Red roses are beautiful and they smell nicer. Jim and Mary have some nice red ones in their garden: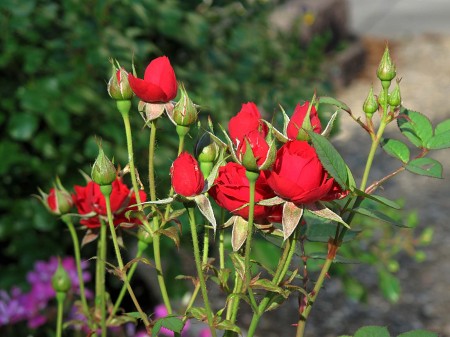 I did notice that they lack yellow roses.
So, I made some for them: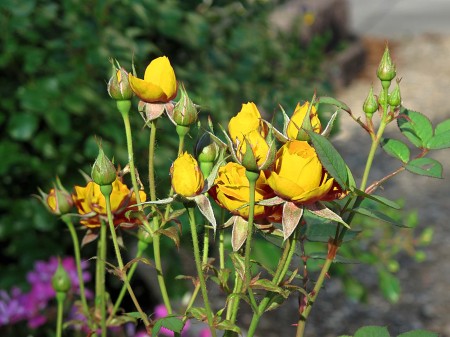 Yes, they are also Photoshop fakes.
I captured some more images in Jim and Mary's garden this morning. Here is a little gallery:
I feel mentally and spiritually rested now. I'm almost ready to face TSA.
Would they arrest you when you took your shoes off if everybody fainted? Do they sell "Foot Stink" any place? I'm looking for trouble. I've never been arrested and I'm ready to try it. It would make a great war story.
UPDATE: Mary says that they are violas, not pansies. What do I know?
Tags:
flowers
,
garden
,
jim and mary sexton
,
springfield illinois