Posted in
On Tthe Road
on June 5th, 2009 by MadDog
Another day of exhaustion. A work item came up – a magazine article that I had not planned to write – and I'm working when I'm supposed to be playing. Tough luck.
The only time left for it is sleep time and that is beginning to wear on me.
Anyway, we did find a couple of hours to go around to see some of the magnificent scenery around Sedona. Sad to say that the lighting was miserable. Gracie says that they have 300 days of sunshine here a year. We've had three grey days in a row. We're going to the Grand Canyon tomorrow. I hope the sky cooperates.
Here are a few shots that I salvaged from the clutter.
A rare babbling brook at the Cochino National Forrest: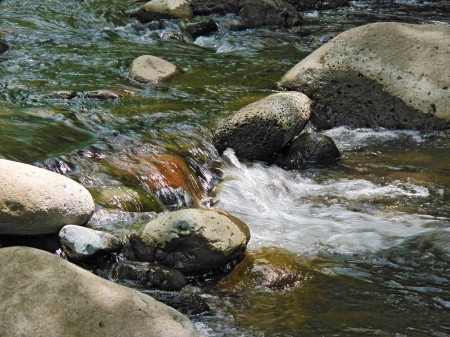 Here's a poorly lit Sedona panorama. One can see the possibilities if the weather would only cooperate:

Of course, what Sedona is famous for is red rock. That it has in plenty: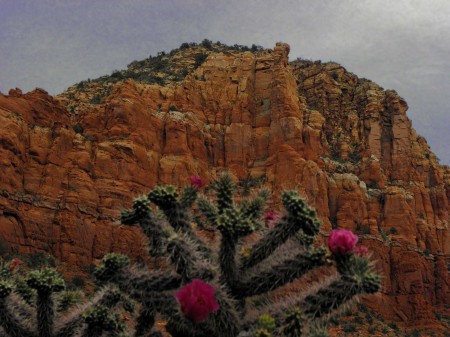 There are also plenty of ancient looking trees. I can't figure out how these things stay alive: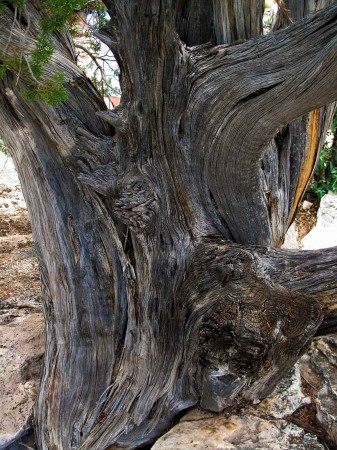 I'll look like that before long and people will be asking, "How does he stay alive?"
Tags:
sedona