Posted in
On Tthe Road
on June 6th, 2009 by MadDog
Sometimes I accumulate images that I like, but there's not enough meat in them to deliver a meal. Today I'll pile a few of them on your plate like a mixed grill. See if you can find anything tasty.
I always love shooting in lighting situations that are difficult – just to see what happens. This is in the Amtrak station in Chicago. It took some careful fiddling in Photoshop to get anything interesting, but it was worth the effort: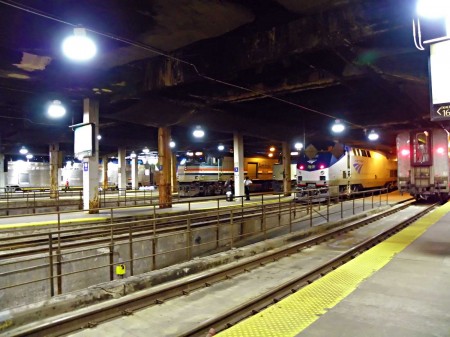 I love travelling by train. Any time I have the choice, I take a train.
I took this shot in a friend's back yard in Terre Haute, Indiana. I'm told it's a Golden Finch and it likes to eat standing on it's head. I can still stand on my head (okay, okay, I need to use my hands to prop me up). Anybody got a Snickers bar? I'll give it shot: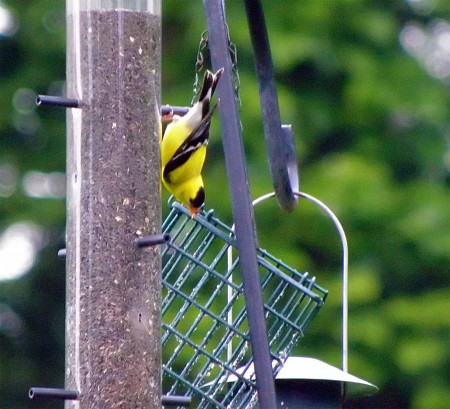 Here's an interesting snap of Gracie and Eunie tooling down the road in Sedona. They've been best friends for sixty-one years. It's always such a pleasure to be with them: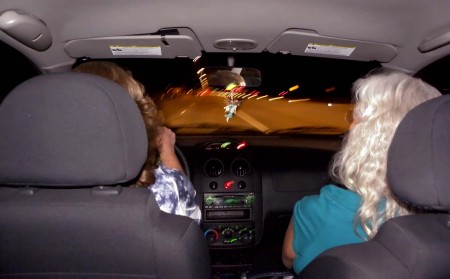 And, these are?  Too easy – cactus flowers: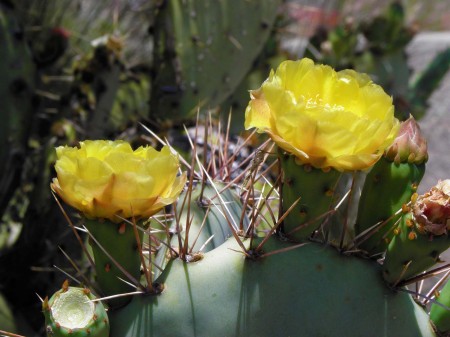 Sedona is a place where people are not chicken to speak their minds. I like the sign. It helps me to remember who's doing the real suffering: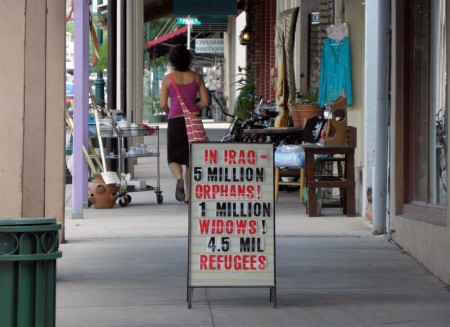 It's off to the Grand Canyon today. It's still cloudy outside and it's only supposed to get up to about 18°C. I'm so tired of being cold. Only a return home is going to fix that. This will be my only visit to the Grand Canyon in my life. Just give me some sun and some spare batteries. Is that too much to ask?
Tags:
amtrak
,
cactus
,
chicago
,
golden finch
,
iraq
,
sedona