New York City's Central Park seems to me to be one of the wonders of the world. It reshapes nature to fit into the confines a a great city. I enjoyed a few hours yesterday exploring the northern half. I have to catch a plane shortly, so I'm going to forgo my usual drivel and show you the images.
This is probably one of the last things that you would expect to see in a giant metropolis:   a babbling brook: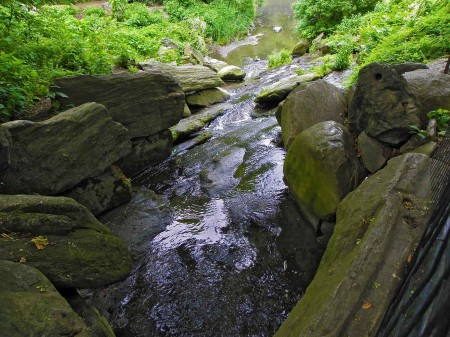 The are miles of paths through dense forest in the park. Even so, I found it easy to navigate. If you can keep a sense of the general direction that you are walking, you can't get lost. If you keep going long enough in the same direction, you are bound to come to a street soon. There are also may signs about to guide the wanderer: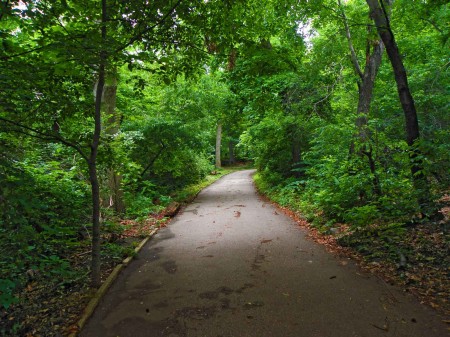 There are several lovely ponds in the park: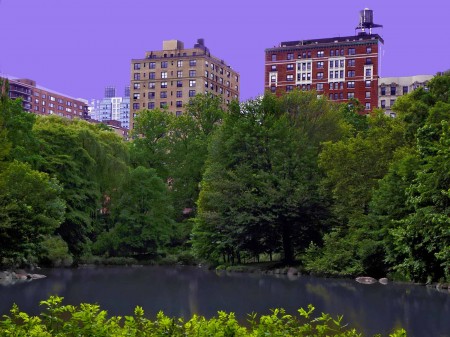 Here is another pond: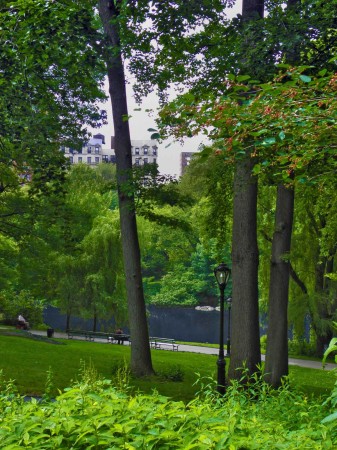 Tennis, anyone?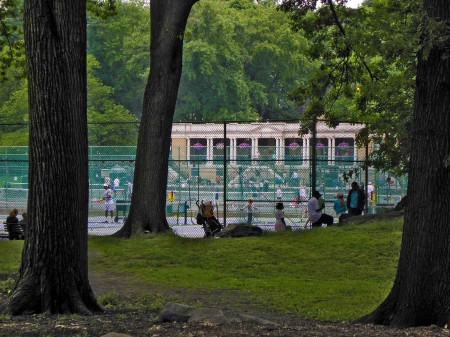 Playgrounds surround the park, making for quick and easy access: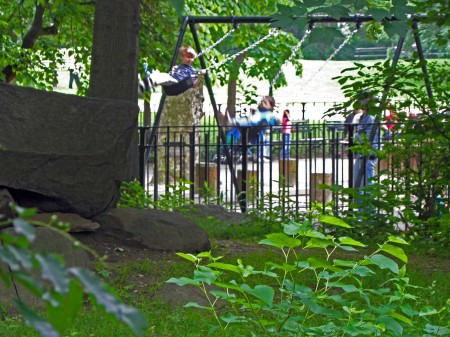 There are many quiet spots to get away from the noise of the city with a friend: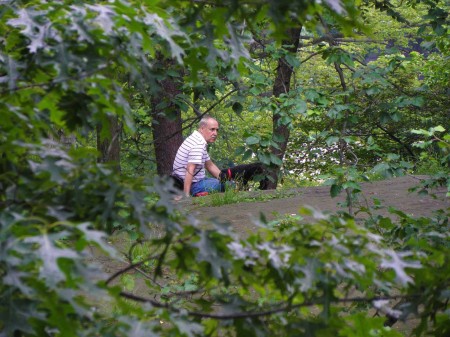 Finally, because I know that Eunie will read this in Dallas, I'll show you my dinner. I seem to be obsessed with showing you what I eat. It's just as well. It reminds me to eat at least once a day: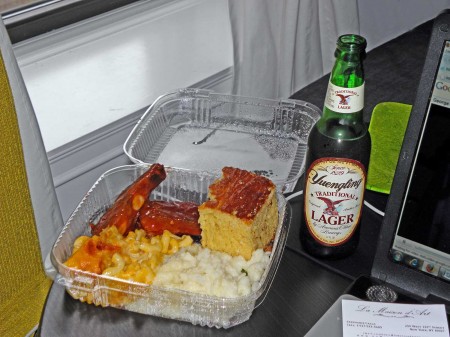 Otherwise, I might forget.
I found a great place that sells what tastes to me very much like home-cooked food for US$ 4.99 per pound. That's cheap by any standards.
Tags:
central park
,
new york city