Posted in
Mixed Nuts
on June 18th, 2009 by MadDog
When I got up this morning and saw the golden light flooding in through the front windows of our house, I felt that I had finally returned home. I got my camera and went to the water's edge just in time to catch this boat passing between me and the radiant sunrise: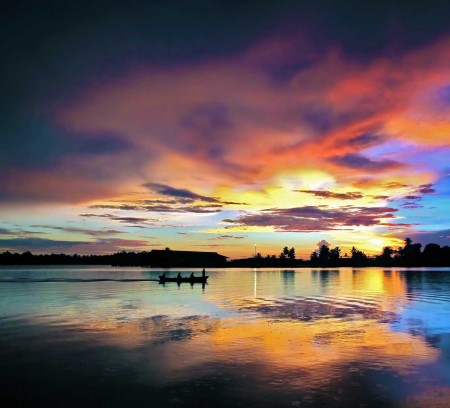 As I stood there admiring the sun's handiwork, I shot a couple of panoramas:

It only takes a couple of minutes for the scene to change. In the tropics, sunrises and sunsets occur alarmingly quickly:

As I was returning to the house I was amazed at the huge pile of flowers that has accumulated over the last few days from our blooming Fishtail Palm: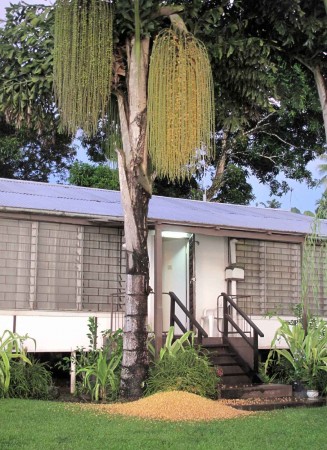 If you check
here
, you will see how the tree looked only a few days ago.
It's good to be home. I have chores to do. Today I have to put in a new ariconditioner in our bedroom and move the old one to Val's room. Hers has given up the ghost. We need to get started setting up an office for our new company, J & E Enterprises Limited. The company name is loaded with irony. Over thirty years ago, when we were becomming fed up with the business world and planed our excape to Papua New Guinea, the name of our corporation was J & E Enterprises Incorporated.
We've now come full circle.
Tags:
fishtail palm
,
j & e enterprises limited
,
sunrise