This makes two days in a row on sunrises, but these two are worth taking the risk of boring you. As I was driving in this morning wondering what I was going to write about had how I was going to figure out how to do it before I have to go back home and get the boat ready to pick up my Saturday divers, I came around the long way to see what the sunrise was doing. From my house it didn't look very promising.
I got a pleasant surprise as I approached the Coastwatchers Monument: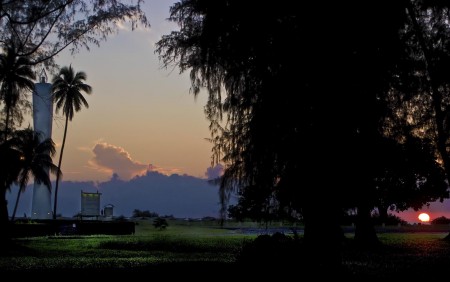 I could see that it had promise, but I was too close to the shore. I pulled around the end of the golf course and parked in front of Trevor Hattersley's house just in time – two minutes later would have been too late. You can see the monument on the left and the sun just coming up over the horizon on the right.
Then I noticed people walking along Coronation Drive. I wondered if I might get phenomenally lucky.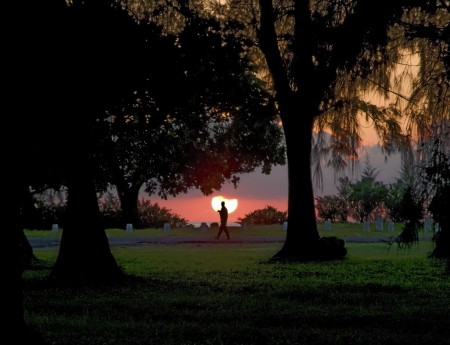 As it turned out, I did. I caught a guy just as he was passing in front of the disk of the rising sun. You can't really plan this kind of shot.
It's a gift.
Tags:
coastwatcher's monument
,
sunrise