Canada Day here in Madang got off to a blistering start. Oddly, today is actually the 2nd of July (this morning), so while the rest of the world is settling down to enjoy the remains of the national celebration, the day has already passed for us. It's that weird International Date Line thing; makes my head hurt to think about it.
Anyway, all of our wonderful Canadian friends, including my son and his family living in Hamilton, Ontario, are enjoying a day off to celebrate their great nation.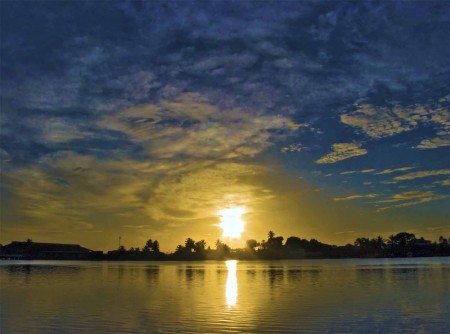 The colours in the sunrise this morning were a little odd, but I don't think that has any connection to the celebration unless it's alcohol fumes wafting in from the north. I'm celebrating Canada Day this afternoon out on Faded Glory.
About a year ago I was overcome by a wave of Canadaphilia and made my homage in skin to the great friendly neighbour to the North: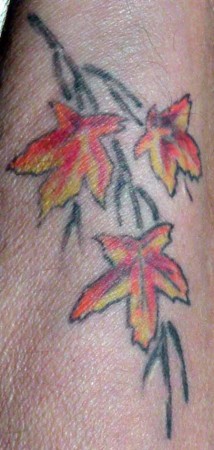 It's called O Canada.
Go figure.
Tags:
canada day
,
maple leaf
,
maple leaves
,
o canada
,
sunrise
,
tattoo