Posted in
Mixed Nuts
on August 19th, 2009 by MadDog
I'm covered up at work today and also dealing with family matters having to do with my father's recent passing, so I'm simply going to throw a random bunch of images from the last week at you and let this post sink or swim on its own.
I've shown you before these weird upside down flowers that grow beside my veranda. Here is the earlier stage just after the blossom opens: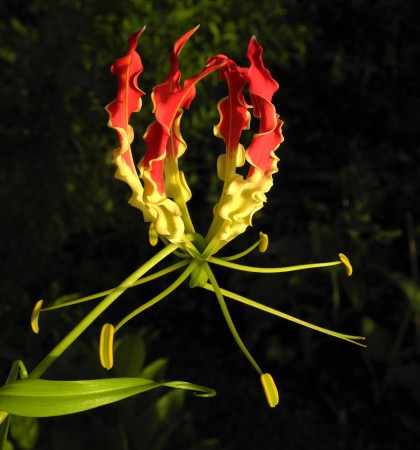 As you can see the naughty female bits are all spread out as if they are desperately seeking someone. The sneaky male gizmo seems to be pointed in the wrong direction entirely. I wonder how this thing manages to reproduce?
In this image, you can see that the male bit has turned deep red (possibly because it's very tired from its wanderings), the petals have also gone deep red, and the egg case at the bottom is growing. I guess something must have worked: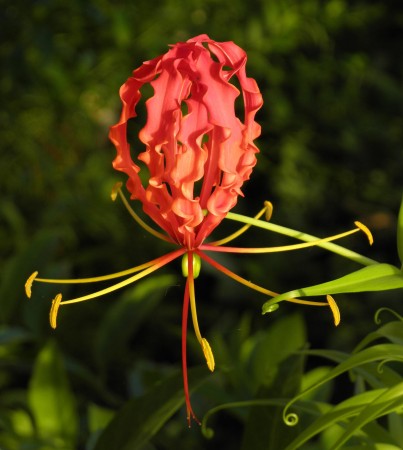 I think that this is some kind of hibiscus that hangs upside down. I'm too lazy to look these up and quite a few readers pipe in with the names of the flowers anyway to save me the bother: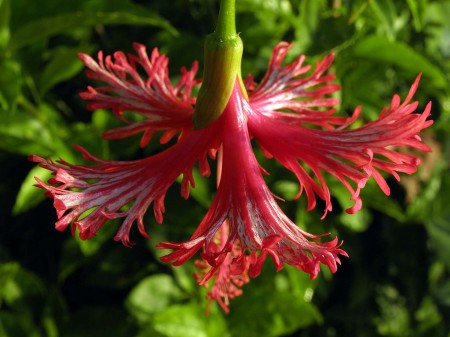 Trevor Hattersley just got a couple of new beaut Suzuki 140s on the back of Lying Dog, his 24 Ft Bertram. Here they are shoving us briskly up through Tab Anchorage:
Here's another peek at one of the Suzukies with Kar Kar Island in the distance: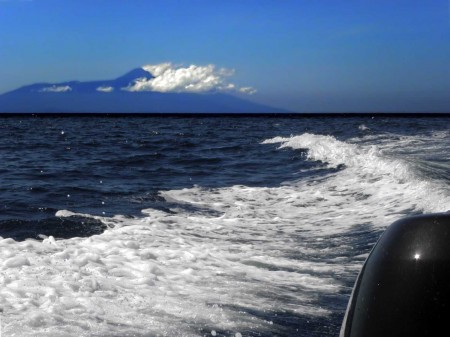 Up at Blueblood last Sunday, I got this nice shot of our old mate, Bill Hughes out in the water looking extremely happy: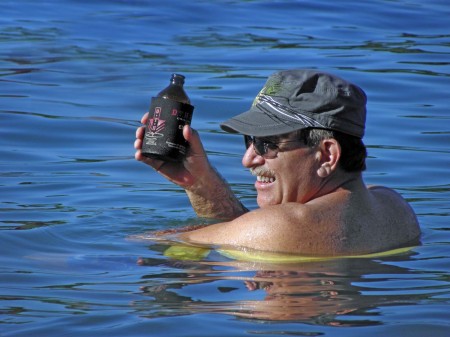 And, here is a five frame panorama of the little lagoon at Blueblood:

Em tasol. (That's all, in Tok Pisin)
Tags:
bill hughes
,
blueblood
,
flower
,
kar kar island
,
suzuki 140
,
tab anchorage
,
trevor hattersley