If you Google define: hodgepodge one of the definitions that you'll find is "a motley assortment of things". That's what you're getting today. By the way, I've found that a lot of people don't know that you can play with Google in that way. If you start your Google search with "define:" (without the quotes) and follow it with a word, it's the quickest way to get a definition of the word. There will always be a selection of definitions from several sources. Here is a link to a Google page containing many special search features.
Enough of that – on with the hodgepodge.
We had another of those clear-sky sunrises this morning. It was distinctly unexciting. There were only a few strange, wave-like clouds in the north-west: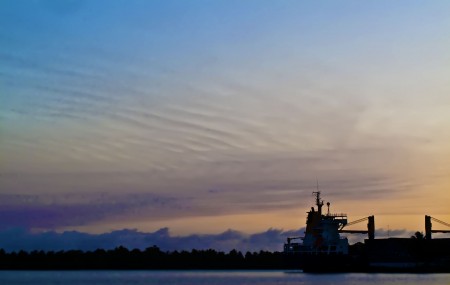 If I remember my meteorology rightly from my piloting days, these high-altitude wavy clouds indicate huge turbulence. I wouldn't want to fly through that.
I did manage to get another nice shot at my neighbour's haus win. As with the last one like this, you can see the Flying Foxes over Madang Town: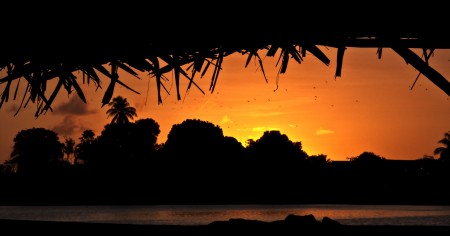 They come in from the bush every morning by the thousands. It's easy to hear their screeching across the harbour.
I haven't been diving much lately. I'm suffering through a severe shortage of dive buddies. I don't know how I'm going to fix that. If I don't come up with some new divers soon, the Saturday morning dive will be a thing of the past. A couple of weeks ago I got this shot of the "Ice Cream Cone" coral in Kranket lagoon: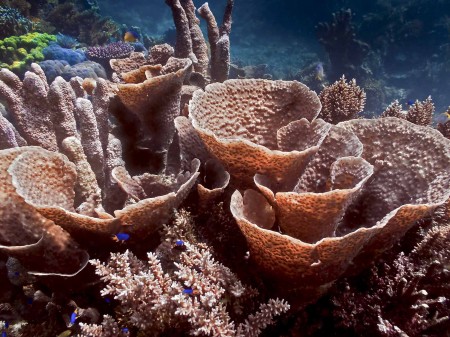 And this Sailor's Eyeball, the largest single-celled organism on the planet. This one was about the size of a golf ball. The entire organism is a single algae cell: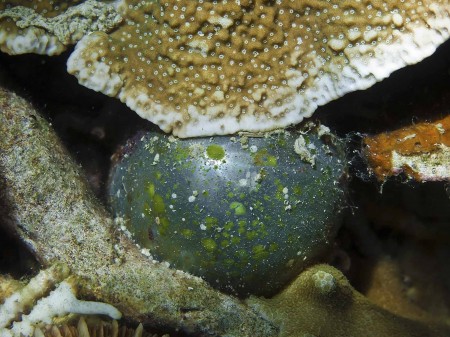 Yesterday, I found this beautiful purple anemone on the big reef just west of Kranket Island: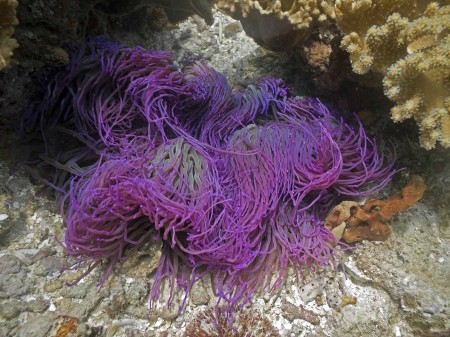 There was a bit of surge on top of the reef. The tentacles were waving like Medusa's hair.
Speaking of surge, we've had some very rough seas lately as our belated dry season seems to finally have arrived just about in time for it to be over. Over on Coronation Drive, some boys were surfing on the waves: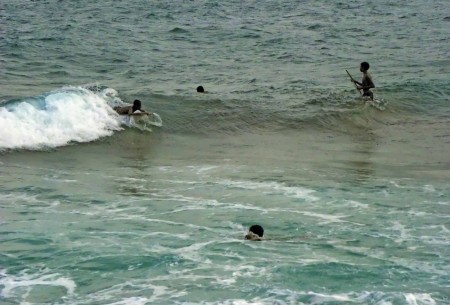 They were getting excellent runs on little rectangles of plywood. Some boys were getting runs of nearly a hundred metres.
Tags:
anemone
,
coral
,
sailor's eyeball
,
sunrise
,
surfing