Since I turned over my spare Olympus SP-590UZ, which I purchased by mistake (always double-check your quantities) from Amazon.com to my friend, Trevor Hattersley, he's obviously been practising. I also suspect that he may have actually read the manual, which, to my knowledge, would be an all-time first for him. Anyway, this morning this showed up in my email: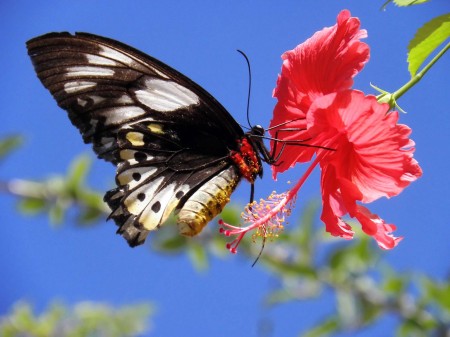 You may remember, from a few days ago, my feeble attempts to magically transform some horribly botched butterfly shots into "art". I don't think that I fooled anyone but myself. The true irony of all this is it is the exact same butterfly! Trevor had pointed it out to me. He had the Olympus with him and I had mine, which was identical. What I demand to know is HOW DID THIS HAPPEN? It's downright embarrassing.
Okay, on to something that distresses me less.
It's still a bit breezy here in our belated dry season. The kids were surfing along Coronation Drive again today. I stopped for a few minutes and got some better shots than I did the other day. Have a look at these little guys zooming in on those little pieces of plywood. They were getting nice long runs too. Also check how shallow the water is: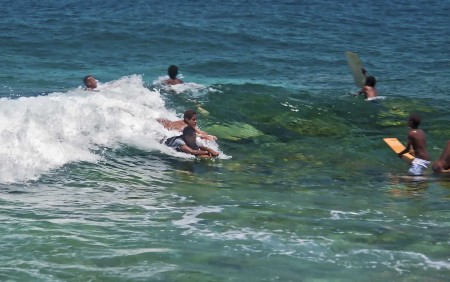 Where ever there are surfers, there will be surfer girls. Madang is no exception. These young ladies have found themselves a beautiful perch right in the middle of the action: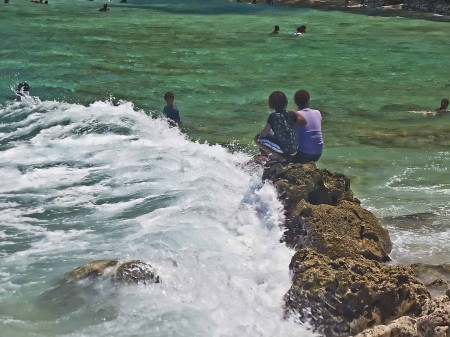 Observing the wave train coming in, I waited. And I waited. And I waited some more until . . . Yes, the inevitable big one came along and gave them a good soaking. I haven't heard such giggling since high school: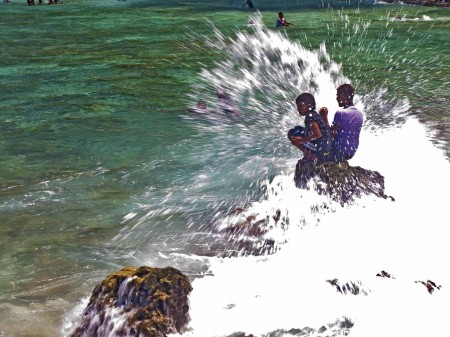 What fun! The shot isn't perfect; I don't know what went wrong. But sometimes when the technology (or the operator) fails, the result is still quite pleasing.
Tags:
butterfly
,
surfing
,
trevor hattersley