Posted in
Mixed Nuts
on September 5th, 2009 by MadDog
A few days ago I had to haul my bosses up to Nob Nob Mountain for a meeting. This giving me a couple of hours to kill, I took along a couple of cameras. One camera. One hour. What could be fairer?
Here is the view of Madang from the site of the communications tower: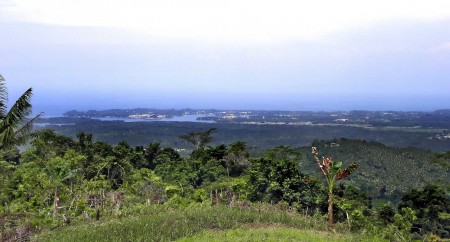 Someone has kindly cut down the trees that were blocking the view here for the last few years. It look now more like it did when I first saw it in 1981.
This is the main communications tower on Nob Nob Mountain: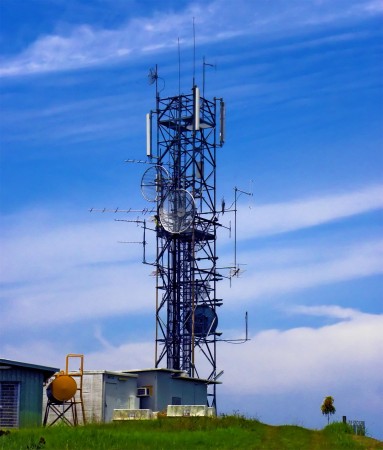 It doesn't seem as if there is much more room for antennae left. All along the pathway on this ridge there are about a dozen other towers now. None of them were there a couple of years ago.
Here is the view of Nagada Harbour from a location in the Pacific Orientation Camp: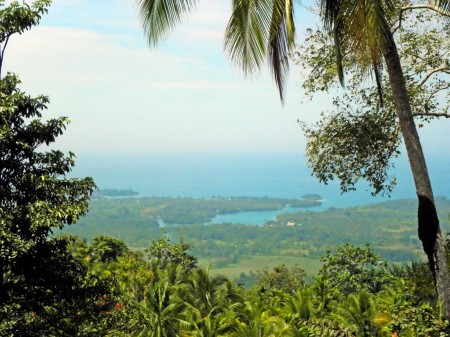 The shots above were taken with the Olympus SP-590UZ.
I switched to the Canon G10 for this macro of a very interesting spider: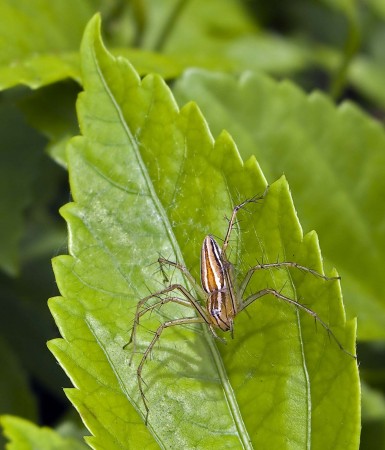 I used to enjoy this location because I could always find preying mantis to shoot. On this occasion, they were all hiding out. I saw none at all.
What I did see is what is obviously a Tree Monster. Locally, we might think of this a masalai at play. He's just trying to scare me: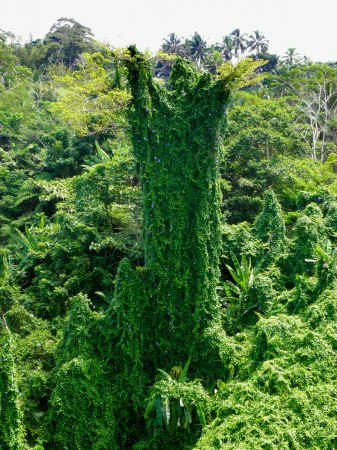 He nearly did, too. Here is what it looked like to me in my head: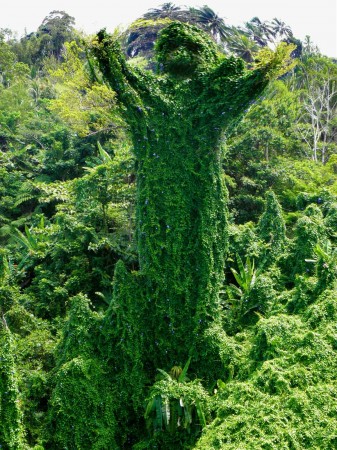 Yes, it is a very strange place. Not Nob Nob Mountain; I mean in my head.
Tags:
nagada harbour
,
nob nob mountain
,
spider