Posted in
Mixed Nuts
on September 17th, 2009 by MadDog
I'm writing this on Independence Day for release tomorrow, because I want to have a day off. It's the time machine thing again. It's only a small cheat. I still have to do the work. I just get to do it a day early.
I'll toss out a few more images from my recent visit to Ukarumpa near Kainantu in the highlands. I wish I could name all of these plants. Botany was one of my favourite subjects at university, but it strains my brain just to remember a few hundred fish names, let alone try to remember plant names. There's only so much room in my skull and it feels like it's shrinking.
Anyway, I like the way this pretty little yellow flower seems to be growing out of a very messy bird's nest: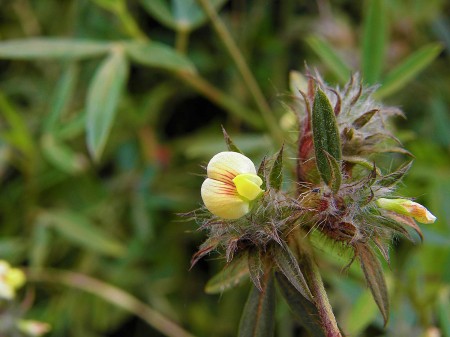 I showed this white one a couple of days ago. Here is what it looks like as it's ageing: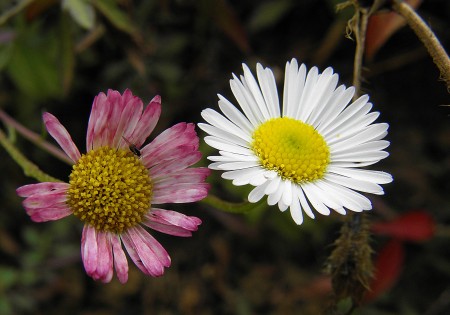 It gives me hope that it's still interesting. It's colours are faded, it's missing a few petals, it looks a little tired, but a bug still comes to visit. It's not proud and glistening as is its younger mate, but it's got a lot of character.
Here is another juicy spider for you: (click to enlarge and do a Save Image As – it makes a great desktop background)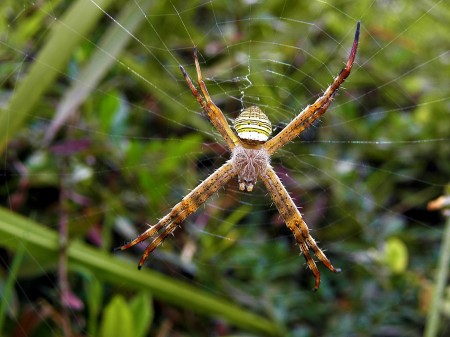 I think these are a fairly common flower in gardens. Here, in this light, they seem to glow: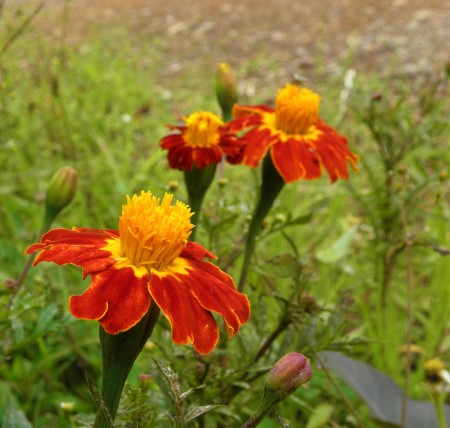 Ukarumpa, being a high-altitude tropical place is, of course, a fern lover's paradise. Here is a typical hillside: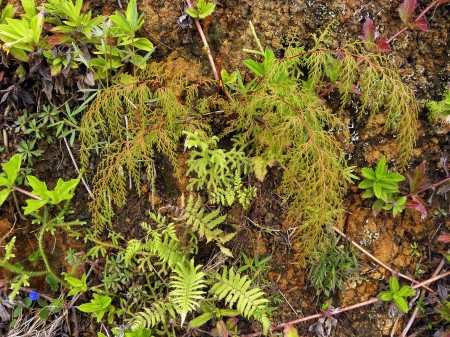 I particularly enjoy the colours of this one: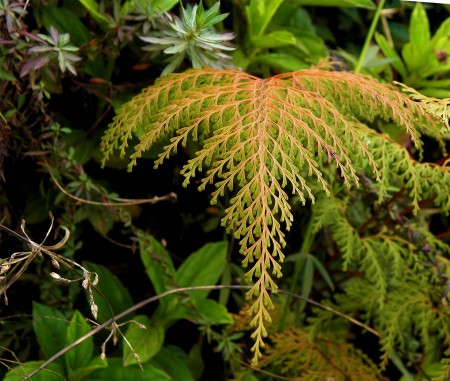 Here is another shot of the same hillside: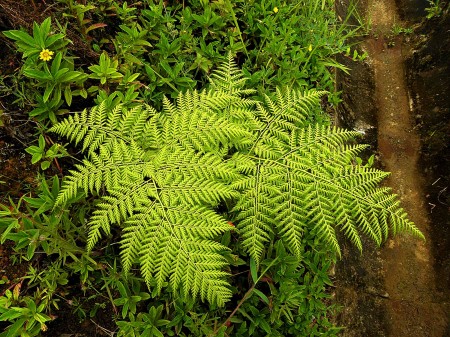 It's ten in the morning on a holiday and I've been here since seven. I'm going home now to get ready to go up to Blueblood for party time.
Whooo-haaaah!
Tags:
fern
,
spider
,
ukarumpa