Posted in
Mixed Nuts
on October 10th, 2009 by MadDog
It's Saturday – Dive Day – Hurrah! I got up at 05:30 this morning to go into the office to do a post for today and Sunday, since I don't like to miss any days and I want to go up to the beach tomorrow. When I came out of my front door I was greeted by this: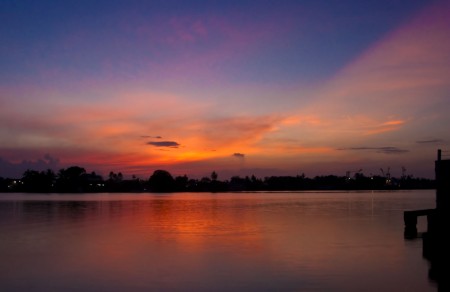 Not a bad start, eh? I had been wondering what in the world I was going to write about. Nature provided the answer. I knew one thing for certain. When the sky looks like that in the morning and I'm driving to the office, I'll have no worries about having something to show you.
I've lived in Madang since 1981. I think that I've been here long enough to name something. Just as you turn onto Coronation Drive From Modolin Road you can look out over a little bay and see a point of land. I'm naming this Coconut Point (very imaginative, eh?) for the obvious reason. Here is how it looked this morning: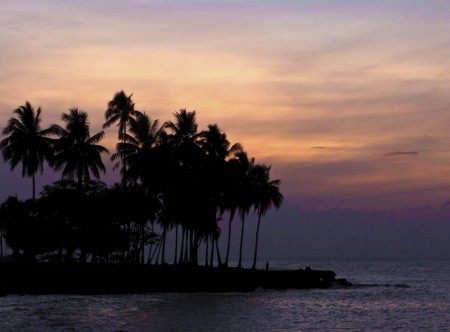 Coming around toward the Golf Course, I saw a ship coming into Madang Harbour, so I stopped the car again for another bit of inspiration: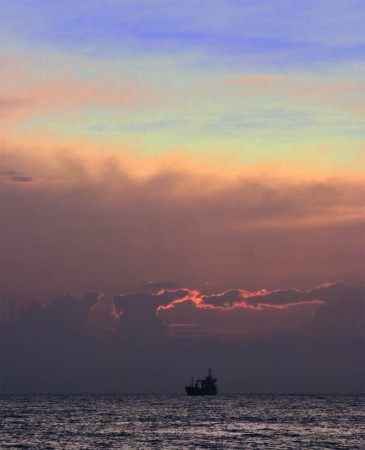 I played with the colours in that shot for a while. It was a little too dull for a Saturday morning.
Nearing town, I stopped again at the Coastwatchers' Monument for this nice image: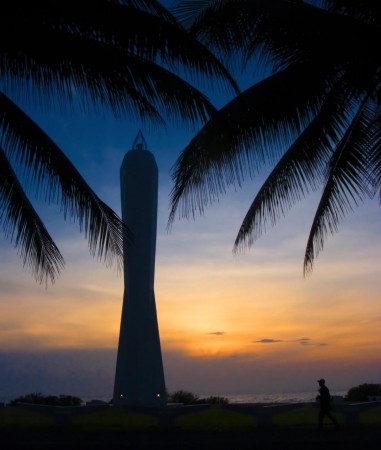 If I die before getting a better shot of the Coastwatchers's Monument, I won't complain. Not in the near future, I hope.
Because I can't think of any logical place to put this in the next few days, I'll leave you with this image of coral polyps. Ugly term, eh? Polyps – who need them? Anyway, it makes an interesting desktop background, though it's a little busy: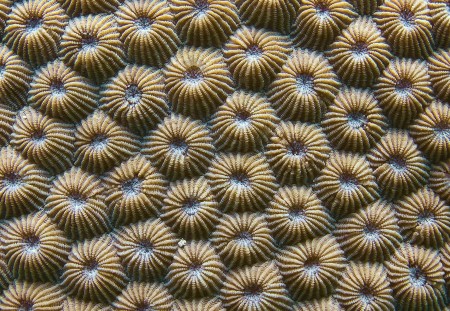 I like the little speck of coral detritus near the centre at the bottom. It breaks up the regularity of the image and makes a focal point.
Tags:
coral
,
coral polyps
,
sunrise