Morning is my second favourite time of day. I'm usually up by about 05:30. The first thing that I do is look out of the front windows of our house to see what's going on in the sky. The sunrise a few mornings ago displayed itself as a beautifully muted array of pastels. Here's the wide-angle shot from our front yard: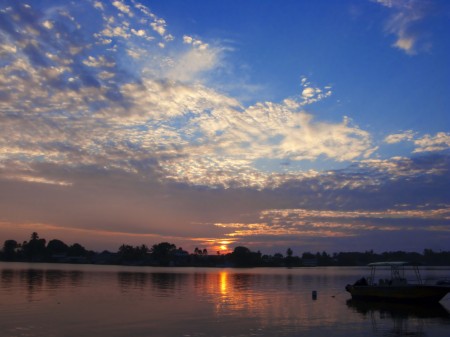 If you're wondering about my favourite time of the day, it's when I sit down in my favourite chair, with my favourite beer, my favourite brand of cheap cigars, a bit of favourite reading material and pet my favourite (only) dog, Sheba. I can feel the stresses of the day evaporating like a cool misty haze around me.
A minute or so later, I got this image with a mid-telephoto setting: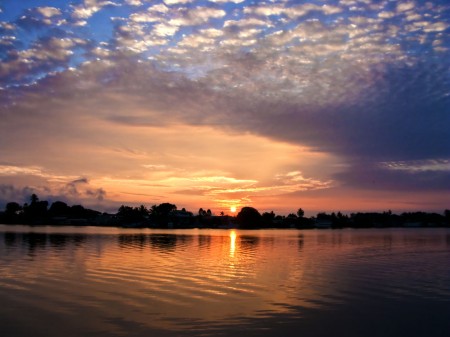 Man, I love those colours. It's too bad that, here in the tropics, sunrises and sunsets fly past so quickly. In general, they last about ten or fifteen minutes at the most. That's because the sun (and moon) are rising and falling straight up or down, not at an angle as in temperate zones. You have to get your camera out and be ready. I have missed fantastic sunset shots by being only one minute too late.
Yesterday, I showed you an image of this same Notodoris Minor Nudibranch. This image was taken at Planet Rock with flash: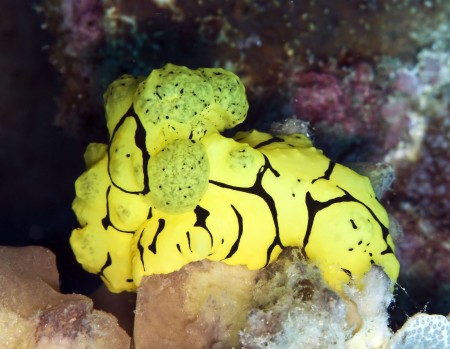 The one from yesterday was captured by available light at about 30 metres. You can compare the difference.
Here's our old favourite the Spinecheek Anemonefish (Premnas biaculatus) also at Planet Rock: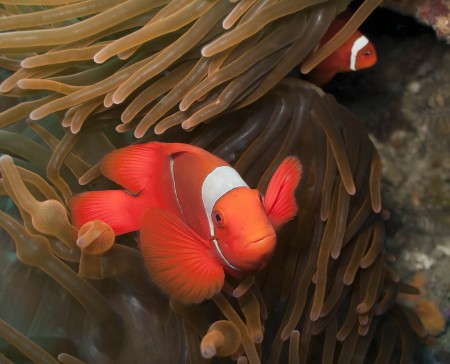 I've been concentrating very much on getting good specimen shots. I'm trying to get a publisher for a coffee table book called The Fishy Families of Madang. Anything for a buck.
On the way back from Blueblood last Sunday on Felmara, Mike Cassell's boat, I caught our friend Frauke Meeuw dreaming in the sunset light: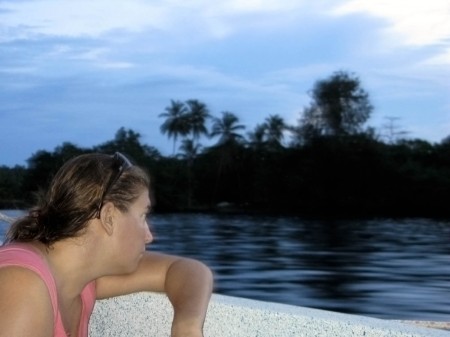 It is redundant to say that happiness is a state of mind.
So, I won't say it.
Tags:
canon g9
,
Frauke Meeuw
,
notodoris minor
,
nudibranch
,
planet rock
,
premnas biaculatus
,
spinecheek anemonefish
,
sunrise
,
sunset