We've been watching with mixed feelings hundreds of people out making Madang an even more beautiful place to live. I say mixed feelings, because there is some question whether the modest pay that has been promised to them will be forthcoming.
Work crews have been out for several weeks now. They are cleaning along the roads, cutting back bush that hides little kids about to dart out in front of your car and planting hedges and trees. One of the wonderful aspects of living in Madang is what amazing things you can do for very little money.
I went up to the Coconut Research Institute today and purchased 400 dwarf coconut seedlings for K100 (that's about US$40). We are giving them to the work crews to be planted along the roads in our neighborhood. For the price of a case of beer we can plant 400 trees. Imagine that!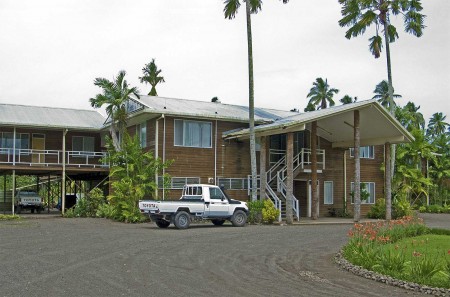 I can't take any credit for planting them, of course. I wouldn't live through the experience.
Here is the kind of tree that I purchased. They do not grow tall enough to interfere with power lines. In fact, they are so short that you can knock down a refreshing green coconut, containing the delicious fluid locally called kulau, with nothing more than a stick: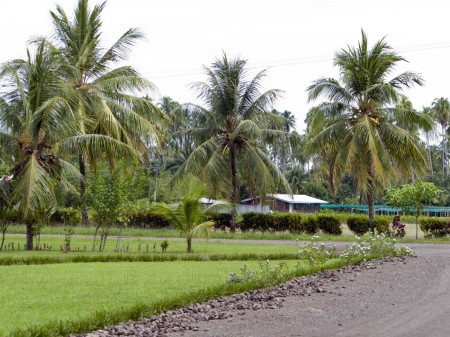 Here are three of the ladies who work at the Institute loading the seedlings on our rusty old truck: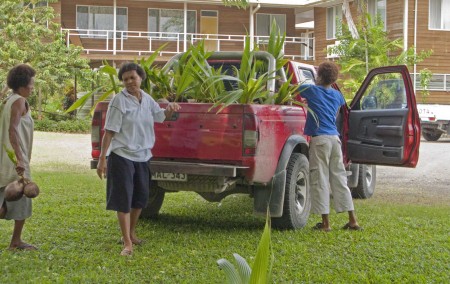 It is going to be a genuine pleasure to watch these trees grow, provide shade for the weary (coconuts from these trees don't have so far to fall before they knock you on your head) and provide a refreshing bit of nourishment to any passerby who desires it.
Tags:
coconut
,
coconut research institute
,
coconut tree
,
coconut trees
,
kulau