It would be far too easy for me to make myself the actor in this little scene. And it's very difficult to avoid the temptation. It's not often that one gets to be so intimately involved, in such a positive and enduring way, in the lives of one's closest friends. On Saturday, I was privileged to be the Registered Celebrant at the wedding of Trevor Hattersley and Karen Simmons. Here is the cover of the Wedding Program: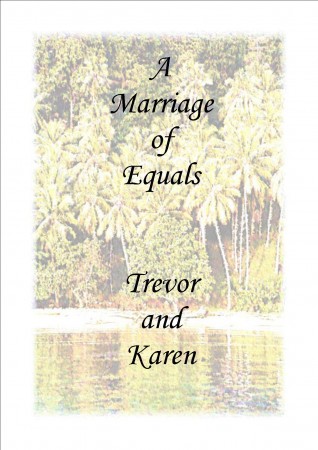 Trevor and Karen chose every word spoken in their wedding ceremony. Trevor said that he had thought about it "for weeks" and came up with a program over which they toiled for perfection for a few days. I much prefer that couples write their own ceremonies. These two did the job perfectly.
Fiona Buffini read The Selfish Giant by Oscar Wilde. It was wondrous to watch faces progress from puzzlement to comprehension as the story unfolded. It's a wonderful tale of transformation.  Then I said my little bit to get the show rolling. Trevor and Karen read their identical vows in unison, again speaking their own words. The mixture of laughter and tears during this brief performance was most touching and not a little amusing: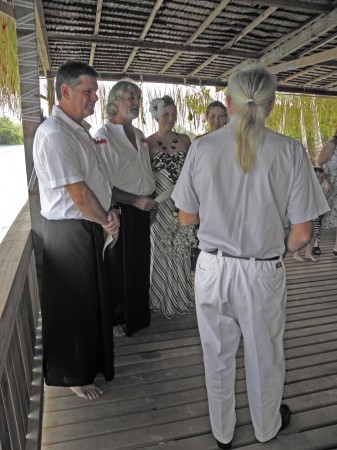 The formalities and Signing of the Registry being duly completed, we proceeded eventually to the Cake Cutting: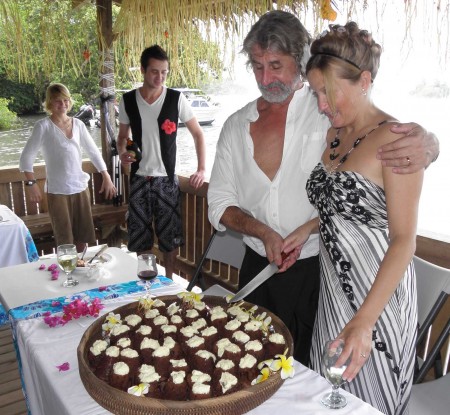 Pascal's "Best Man's Speech" was one of the tamer of those that I have heard. I have to commend Dr. Michon for showing remarkable restraint.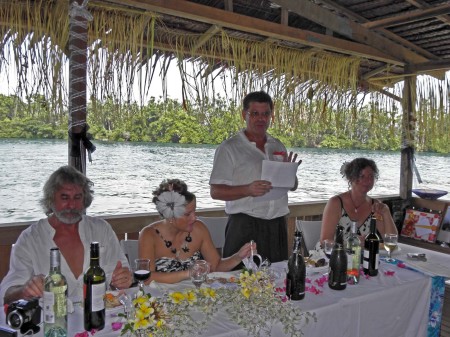 Here's a nice shot of Trevor, Karen and Alexander: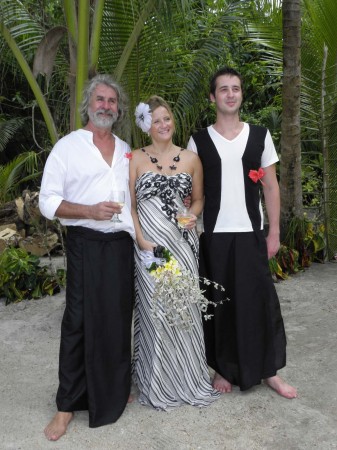 And, the obligatory Wedding Party Scene: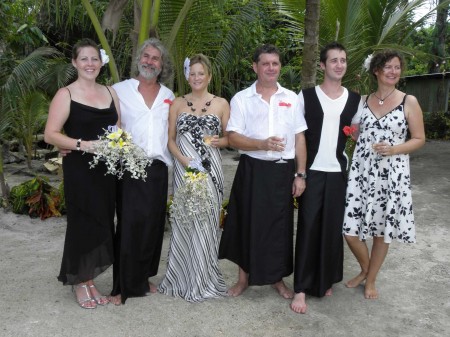 Plus the obilgatory bigger wedding party scene: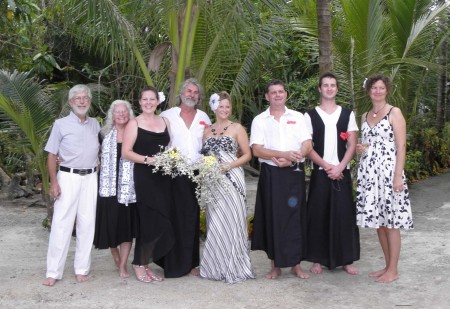 And now we get all of the women with Trevor: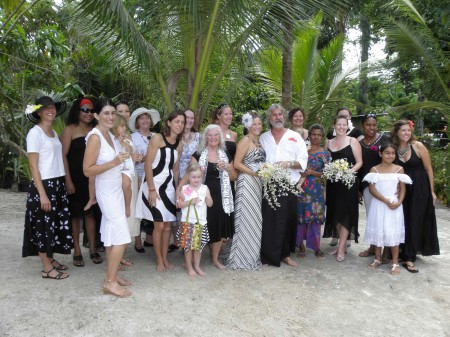 And all of the men with Karen: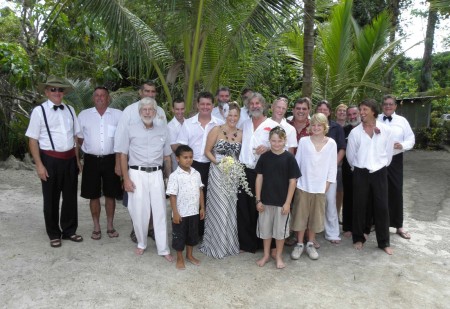 I can't say any more. It was Trevor and Karen's day. What it meant to me to be honoured by them in this way is obvious. To put words to it would be to diminish it.
So, I'll close by wishing my dear friends all of the happiness that life has brought to me through my marriage.
It should happen for all of us.
Tags:
blueblood
,
karen simmons
,
trevor hattersley
,
wedding