Posted in
Mixed Nuts
on November 15th, 2009 by MadDog
I have a few less formal shots from the wedding of Trevor Hattersley and Karen Simmons last Saturday. I had a great time. I love weddings. I've performed marriages for sixteen couples since I became a Registered Celebrant ten years or so ago. As far as I know, all but one couple are still together. That's a pretty good record, but I can't make any claim on it. Finding a mate is a crap-shoot.
We had a batch of Champagne that was inordinately difficult to open. Here's our Master of Ceremonies, Mike Cassell doing his "Power Opening" trick for the ladies: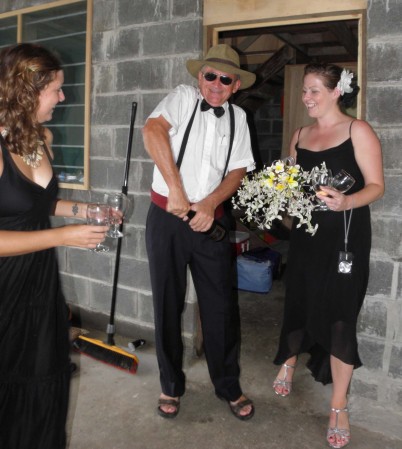 They were most appreciative. By the way, the new construction at Blueblood isn't quite finished, as you can see. The broom is for cleaning up broken wine glasses, of which there were quite a few.
Here's Trevor looking very relaxed, compared to an hour earlier, as he toasts his bride, Karen: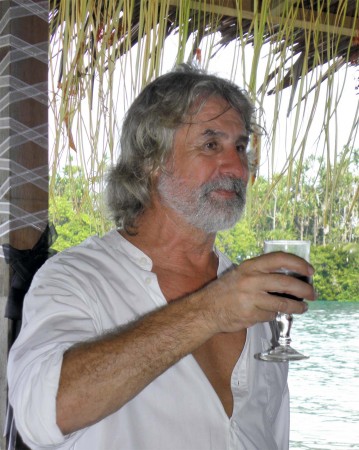 You may have noticed that the dress code at the wedding was "Tropical Whatever".
And here is Trevor as we all know him – doing something iffy with a lady. His iffy somethings are now going to be limited to a single recipient. Lucky guy!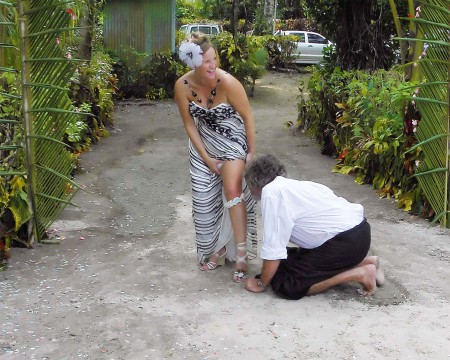 The winner of the Spiffy Gentleman's Outfit prize went to Charlie Edmund who, while tardy in arrival, was resplendent in attire: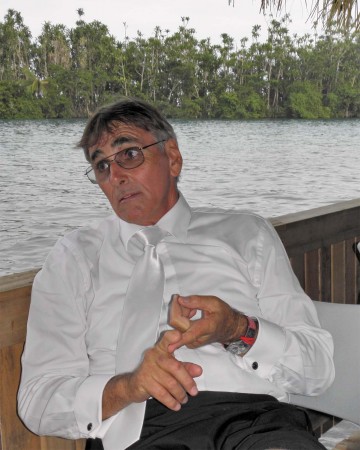 Did you ever see a necktie glow like that? I think that he's making some kind of point here in this image. That would be very much in character.
This is a sight which several people claimed had never before been seen – our very own charming and oh, so cherished Dr. John "Tinpis" Mackerel in the ocean!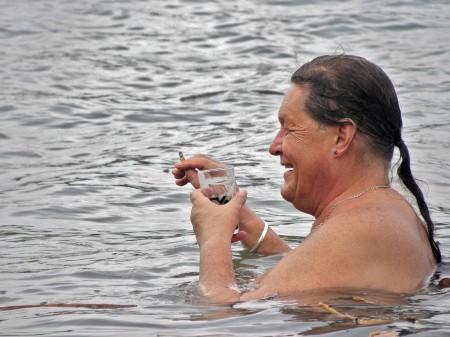 And here are two fools, whose identity I will conceal out of pure mercy, attempting to stand up on a sailboard: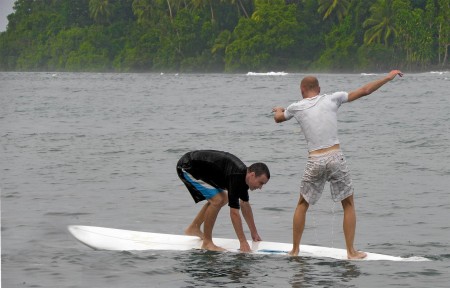 Never let it be said that this was not a joyous day for all.
Tags:
blueblood
,
charlie edmund
,
dr john mackerel
,
karen simmons
,
trevor hattersley
,
wedding