Posted in
Photography Tricks
on November 27th, 2009 by MadDog
Yesterday, American Thanksgiving day, I worked from six in the morning until about six in the evening on images for a calendar, The Skies of Paradise, that I'm going to have printed in Singapore. Eunie has been pestering me (okay, okay, encouraging me) to get this done for months. I'm already too late to print a 2010 calendar, so this one will be for 2011. I'm going to run off a few copies of a 2010 version on our big Konica colour network printer to give to friends for Christmas. That will be my test market.
On the way into the office this morning, another day that I was supposed to have off work, I stopped at Coconut Point to show you that not every day in Paradise is begun with a garish sunrise: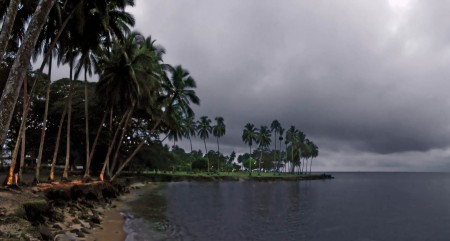 And now, since I've got to get to work putting a calendar together, I'm going to leave you with the 38 images that I slaved over all day yesterday. They are only 400 pixels wide and have been squashed pretty severely by compression, so they don't look so great in the gallery. But you can get the idea, anyway.
Here is the cover of the 2010 give-away version: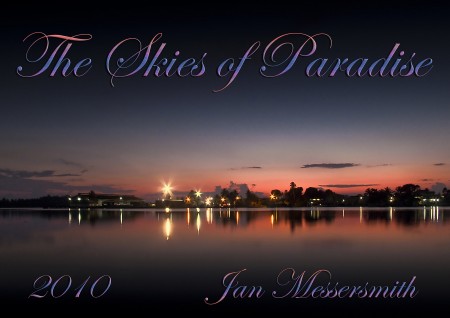 And here is the gallery:
Got to get to work now.