Posted in
Mixed Nuts
on December 9th, 2009 by MadDog
You may not have been holding your breath, but I've been patiently waiting for Steven Goodheart to put up his third blog, Goodheart's Extreme Science. I can barely keep one journal going. I can't help wondering if he has a time machine stashed away someplace. I can't imaging how one could find time for three journals. Anyway, pop over there to wish him luck. Give him a bookmark. People like us need all the breaks we can get. If there are any therapists out there, you might want to have a little chat with him. I think he needs help.
My pathetic little contribution to science (and art, I dare say) comes in the form of these two images that I captured yesterday morning. I'm trying to take the perfect picture of this spider. It's been featured here before here, here and here: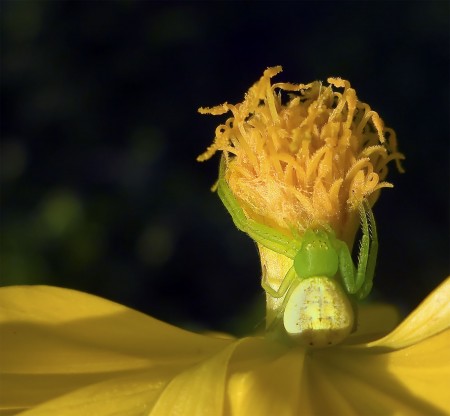 I think that I'm getting close. I can't wait to get my hands on my new Canon G11 when Rich Jones brings it back from Canada for me.
Taking a break from science for a moment, a loving grandad has to show off this image of my granddaughters. I just received it this morning: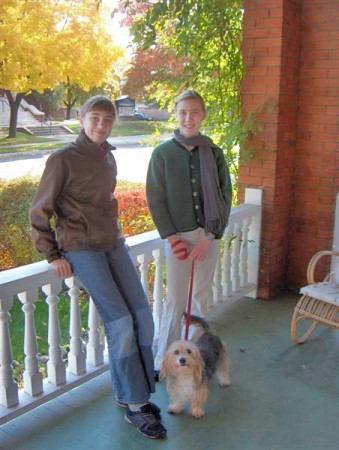 That's Pippa on the left and Audrey Rose on the right. The little critter is Jack the Dog. The biggest bummer in my life is that I get to see them only once every few years.
In this shot of a red-eyed fly I managed to get also another fly and an ant. I hadn't even noticed the ant: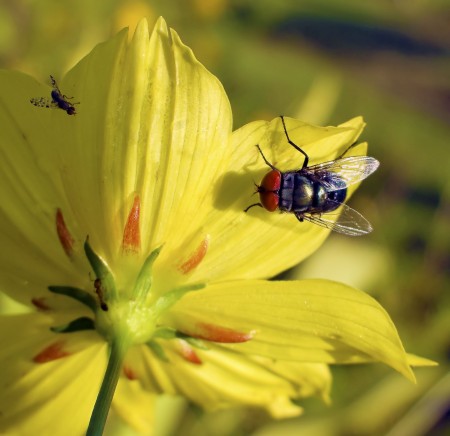 The play of light in this shot is very nice. I love shooting in the early morning when the sun is low and the colour of Chardonnay. It gives a warm glow to my images and casts interesting shadows.
To finish off here, I'm filching something directly from Steven Goodheart's Metta Refuge blog. I found it amusing:
HOW ENLIGHTENED ARE YOU?

IF….

If you can live without caffeine,

If you can be cheerful, ignoring aches and pains,

If you can resist complaining,

If you can understand when your loved ones are too busy to give you any time,

If you can take criticism and blame without resentment,

If you can ignore a friend's limited education and never correct him or her,

If you can resist treating a rich friend better than a poor friend,

If you can face the world without lies and deceit,

If you can conquer tension without medical help,

If you can relax without liquor,

If you can sleep without the aid of drugs,

If you can honestly say that deep in your heart you have no prejudice against creed, color, religion, gender preference, or politics,

–Then you have almost reached the same level of spiritual development as your dog!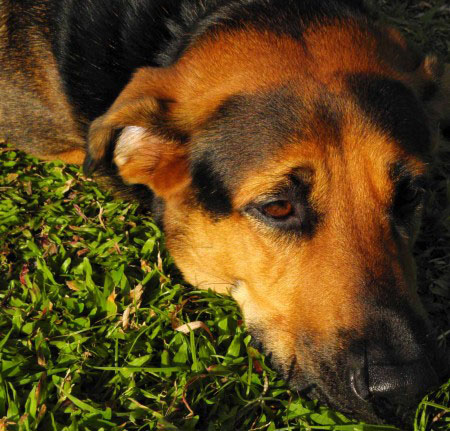 I'm feeding you seafood tomorrow. Don't forget the tartar sauce.
Tags:
ant
,
extreme science
,
fly
,
green spider
,
red eyed fly
,
spider
,
steven goodheart