Posted in
Mixed Nuts
on December 20th, 2009 by MadDog
I've written many times about the beautiful Finisterre Mountains on the Huon Peninsula which establishes the south side of  Astrolabe Bay. I never before lived in a place where I could see a range of huge mountains. They seemed almost as mysterious and vast as the sea. Now, if conditions are good, I can come out any morning and see the Finisterres looming over the top of our security fence: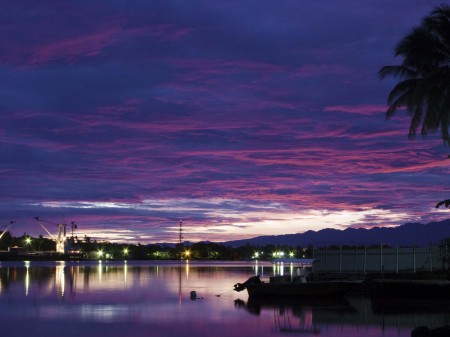 Faded Glory sits calmly in the purple morning glow.
Over at Coconut Point along Coronation Drive, a nine frame panoramic shot gives an exceptionally nice view of the mountains. The image covers about 150°.

On the right of the image is the area called Rai Coast. on the far left, as the mountains seem to be getting lower, but are really simply further away, is the Saidor region.
The entire area is as shaky as a bowl of jelly (Jello for Yanks). I filched this chart from the web: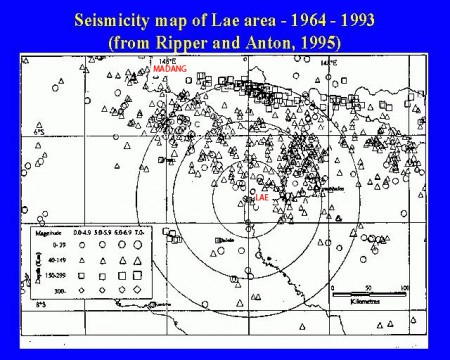 I added Madang and Lae so that you can get your bearings, as the chart is not designed for easy reading.
Here is a map that will make it clearer: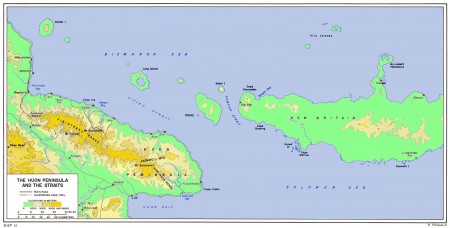 By comparing the chart to the map, you can plainly see that, in Madang at the left of the map, we get plenty of earthquakes.
Here the Finisterres are putting on a splendid show with Machinegun Point in the foreground: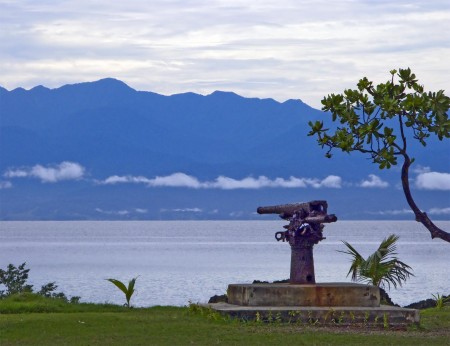 It's one of my favourite hunting spots. You can always get an interesting image there.
I caught these boys wandering up Coronation Drive with the mighty Finisterres in the background: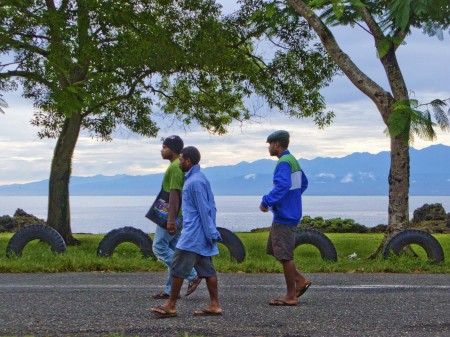 Leaving the Finisterres for today, here is a grey morning shot of the Coastwatcher Monument with Kar Kar Island Peeking up above the trees in the distance: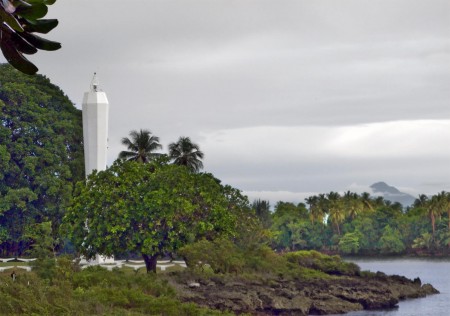 And, since we've been a little short of colour today, here are some wet, wet orchids in my garden: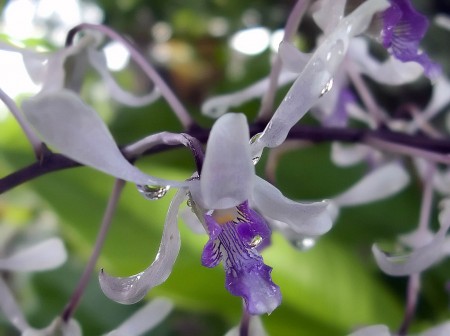 I like the smaller orchids more than the large ones. These are only about three or four centimetres wide.
I need to get out and collect a bunch of orchid shots. I'd like to do a few days just on orchids. We got a million of 'em.
Tags:
finnisterre mountains
,
machinegun point