Well, it's Christmas Day here. Most of the world will not catch up with us for a few hours. In the spirit of the season, I've prepared a modest, hastily constructed Christmas present for you. I honestly had something much more elaborate planned, but we all know how plans go this time of year. Just ask all of the people who are lined up for a plane or train. I'm quite happy to be "Home for Christmas" without moving a muscle.
So, to my readers, who have given me so much joy since I started Madang – Ples Bilong Mi only a little more than two years ago, here is my humble gift to you: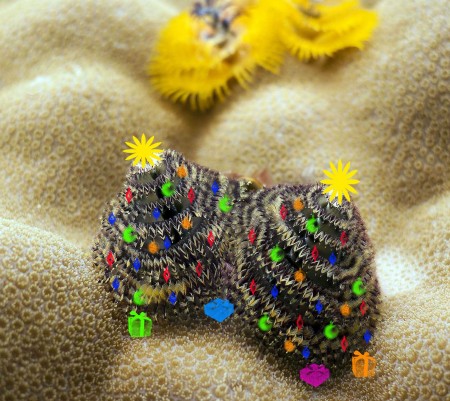 You can no longer say that nobody has ever given you a Spirobranchus giganteus for Christmas.
And, since I have exactly one Christmas Tree Worm image left, I am going to give it to you for Boxing Day: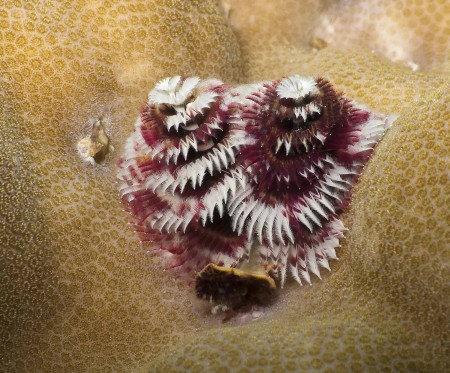 Now, let's get on with the party.
Here is a cute little "puppy dog" Blackspotted Puffer (Arothron nigropunctatus) being desperately persued by a Bluestreak Cleaner Wrasse (Labroides dimidiatus) looking for some fast food: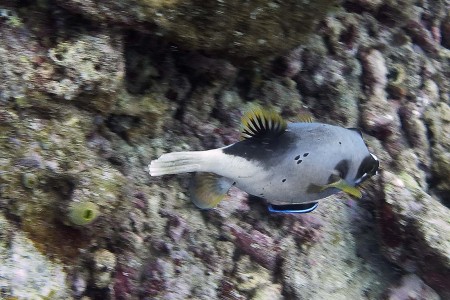 The little cleaner wrasse is in its juvenile phase. It will be much less dramatic as an adult. They swim with a curious curling motion to advertise their services. It always reminds me of a fish dancing to Chubby Checkers singing "Come on Baby. Let's Do the Twist."
This Slender Grouper (Anyperodon leucogrammicus) is a very handsome fish, indeed. They are easily spooked, so you have to sneak up on them while holding your breath: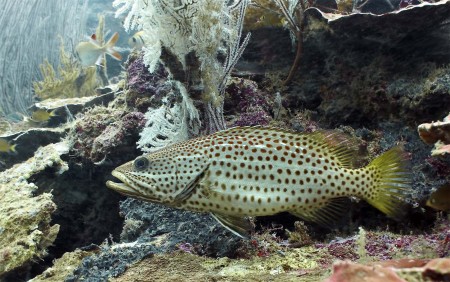 After a minute or so, just as you are dying for good, deep breath, you might get a chance for a shot. I only managed one exposure of this fish. Fortunately, everything worked perfectly. It's a good specimen shot.
Being right in the middle of nudibranch heaven, it's not surprising that I run across cute little eye candies such as this on a regular basis.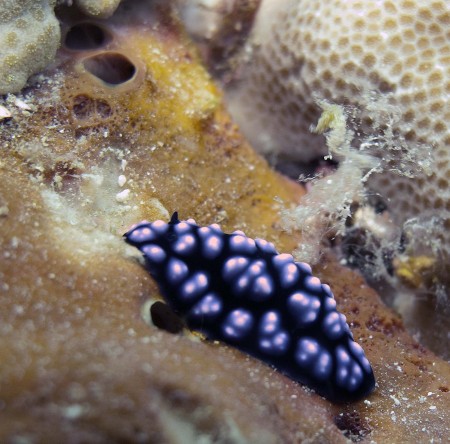 It has the less-than-endearing name of Phyllidiella pustulosa. Just play with that one for a while. You'll find it just as revolting as I do.
Finally, as I run out of words and images, I leave you with one of my trusted and favoured themes: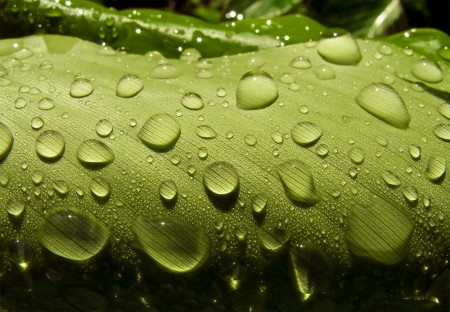 Yes, that's right. Once again I give you Water Drops. I just can' t stop taking pictures of them.
I am so easily amused. It comes of having a simple mind.
Tags:
anyperodon leucogrammicus
,
arothron nigropunctatus
,
blackspotted puffer
,
christmas tree worm
,
nudibranch
,
phyllidiella pustulosa
,
slender grouper
,
Spirobranchus giganteus
,
water drops