Posted in
Mixed Nuts
on December 24th, 2009 by MadDog
Here in Paradise, we have so many species of orchids that it's ridiculous. Orchids are everywhere. You can't swing a dead cat without damaging a priceless orchid plant. I found some good orchid information on an Australian site, OrchidsOnline.com. We have our own PNG orchid site at Papua New Guinea Orchid News.
I was waiting yesterday afternoon for Eunie to do some work at Madang Lodge, so I pulled out my trusty Canon G9 and started stalking orchids. Not a bad haul for fifteen minutes of killing time.
Don't look at me as if you think that I know what I'm talking about. I have no intention of wading through the sites listing orchid species to discover the proper names of these beauties. Let's just call them orchids and leave it at that: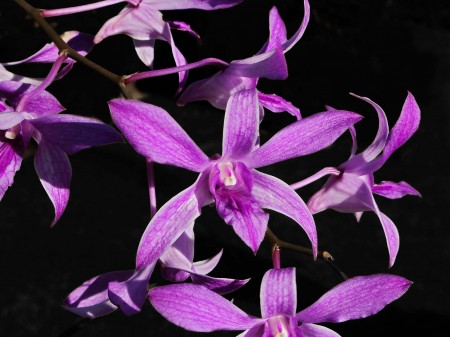 I call that one a purple orchid.
And, this one is a furry orchid: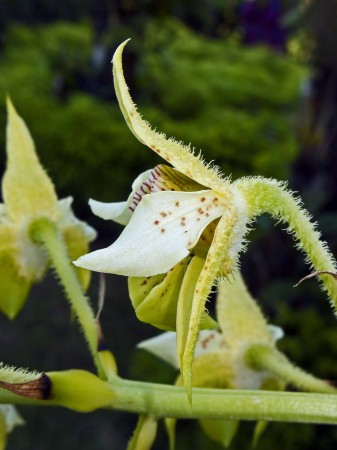 I don't know; is that fur or fuzz? It's hard to tell. It's not short enough to be fuzz and not long enough to be fur. Maybe it is furz.
Here is the business end of the same orchid: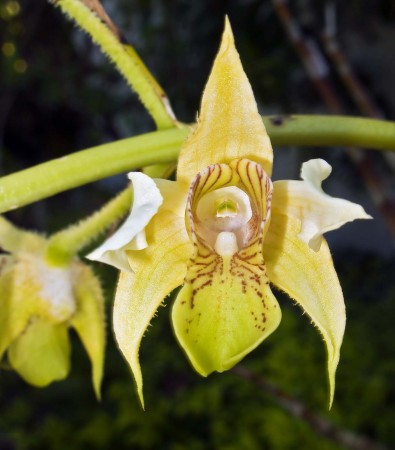 And, here is your basic 'going to the prom' orchid. When I was a teenager, I used to spend exorbitant sums of money buying these things to pin on the modest bosoms of girlfriends when embarking on special dates. They were good investments: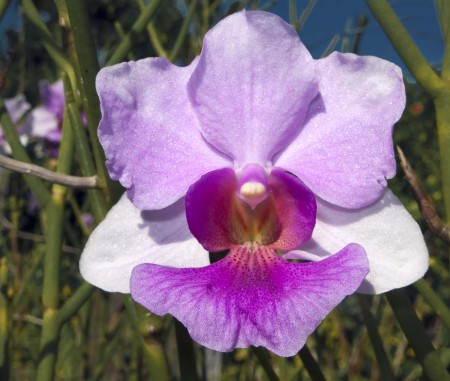 Purple seems to be a very popular colour for orchids: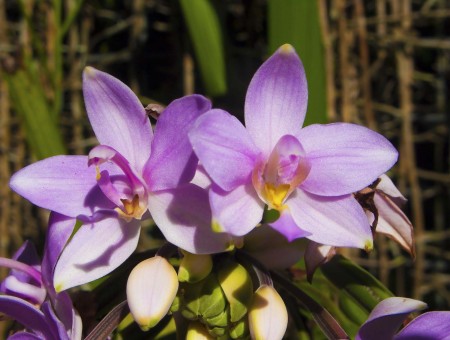 However, sometimes you get a weird surprise: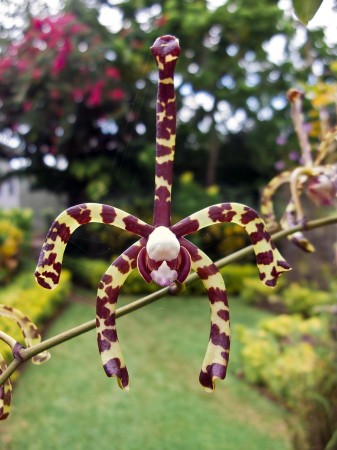 What is
that
supposed to be, anyway?
It's the day before Christmas and you haven't had your Christmas Tree Worm yet. So, here it is: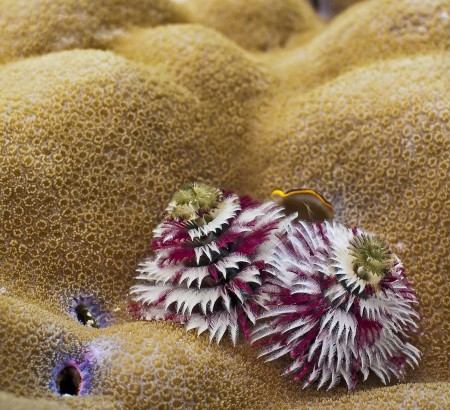 Yes, that is a particularly spiky looking Spirobranchus giganteus.
Tomorrow is Christmas Day. I don't have a clue what we are going to be doing yet. We will probably go up to Blueblood for a swim and a BBQ. Eunie and I wish all of you (getting to be quite a crowd now – about 1,500 per day) a very happy holiday season.
Tags:
christmas tree worm
,
orchid
,
Spirobranchus giganteus