Posted in
Mixed Nuts
on January 9th, 2010 by MadDog
It's Saturday morning and I'm hoping to get out for a dive. Stuck for something to write about, I rummaged through a folder on my computer with about 10,000 files called "Big Pile of Images" to see if there was anything there with which to amuse you. Well, I found some stuff. Whether or not it is amusing remains to be determined.
This might do it. I don't know if you've heard yet, but there's yet another '70s sitcom coming up called, The Groovies. Here's the trailer image: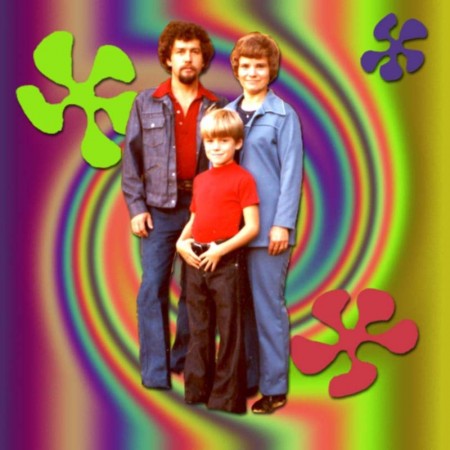 No, I lie. That's a shot of us that was taken some time in the late '70s. My son, Hans, made it into this nifty bit of art. That's a teensy-weensy Hans in the middle. So I don't have to answer a bunch of questions in the comments section, I'll state the following:  yes, that is an afro, yes those are radical bell-bottoms (like rocket nozzles, Hans says) and yes, Eunie is looking very foxy.
I'm going to be hopping around a bit here, so hang on. This carrot-topped sweetie is Anja, a pleasant young Austrian who used to dive with me. I'm displaying her to you because she has the most remarkably radiant naturally red hair that I have ever seen. Underwater, it glows like a traffic signal: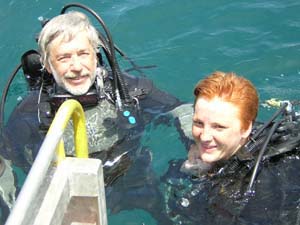 This remarkable scene shows some friends on the tiny sun deck of
Faded Glory.
Yes, two of them are playing chess. Please don't ask me why: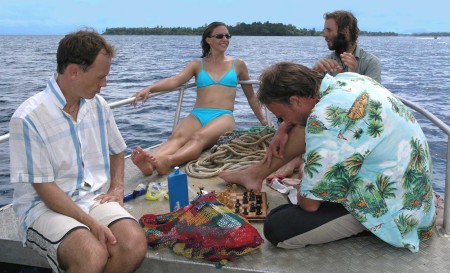 Possibly a little beefcake is in order. This is me catching a few rays on Miss Rankin. I don't remember if I was a guest or a deck hand on this voyage, but I do note that I was looking decidedly chubby – not at my fighting weight: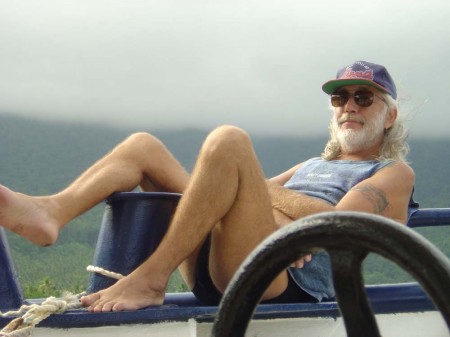 I look better now.
A few years ago we had an art show in Madang. Everybody was scrambling to muster whatever creative talent they might have so that we could assemble enough stuff to raise some money for Country Women's Association. I made up a series of art prints. I'll finish up today by showing you a few.
This one is of two Clarks' Anemonefish: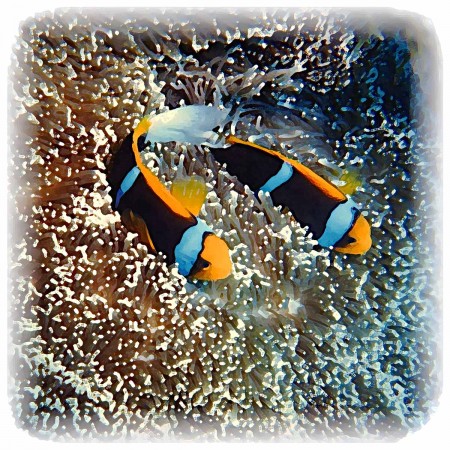 And, this is a baby Spinecheek Anemonefish: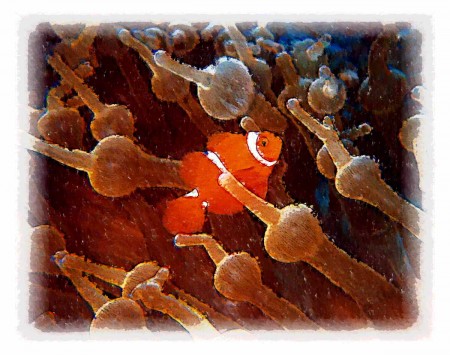 Here is a shot of a beach out on Bag Bag Island: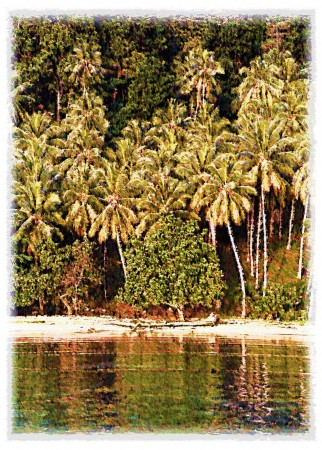 I've used that image on most of the wedding programs for people whom we have married.
And, this is a white flower.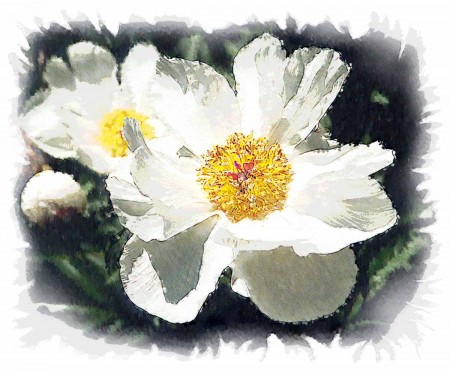 Whoa! Time to get Faded Glory ready to go.
Tags:
anja
,
art
,
bag bag island