Posted in
Humor
,
Photography Tricks
on March 5th, 2010 by MadDog
I spent a major part of my "Communication Time" today working with Eunie on a post for our Messersmith News site, which she has a very difficult time updating, mainly because her job is a lot more important than mine and she has a corner office with windows. I hide back in the IT dungeon, so my time is a little more, uh . . . flexible. As long as I keep things perking along, nobody seems to care much what I'm doing. Don't ask, don't tell.
Anyway, pop on over to Madang – My New Home Town for a little sweetness and love. The whole purpose of this post is to lure you over there, so don't disappoint. The rest of this is a product of a mis-spent youth.
Since I was pressed for quality time to produce something that would blow your mind, I had time only to blow my own. I shot four image on the way to work this morning and that's all that I had to work with. So, I decided to let what passes for my mind to wander to those forbidden places my ancestors used to visit while experimenting with pre-industrial chemistry. Five solid hours of Steely Dan have aided the process.
In case you're puzzled, this one is titled Tripping Out at Coconut Point: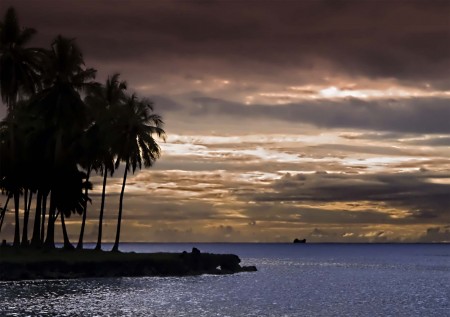 I can easily imagine flying at supersonic speed to this very spot and landing on my bare feet on the mossy rocks like a droplet of water flicked from the tail of a passing mermaid. Am I getting through to you?
A violent wave of vertigo from my superglue-filled inner ears caused me to stumble and I was blessed with this vision of a tiny, glowing rock garden at my feet: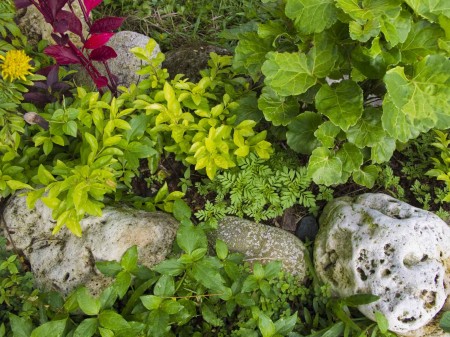 I took its picture. It said, "Dacă-mi dai de apă, eu va iubesc.", which is, of course, what any sweet little rock garden would say. Unfortunately, I had none available, so I had to sorrowfully decline.
Even before I left the house this morning I had the G11 out and was letting it exercise its muscles. This one is called Freaky Kar Kar: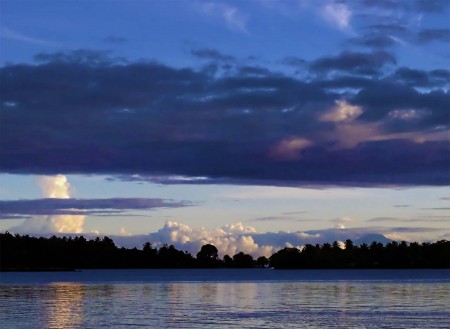 Some day that baby is going to blow. I just hope I'm looking straight at it with my camera in my hand when it does. I'll be one of the most posthumously famous photographers in all of history if my camera survives. You can just see the top of it lurking over on the right side of the image.
I finally pulled out all of the stops and produced Funky Foreshore: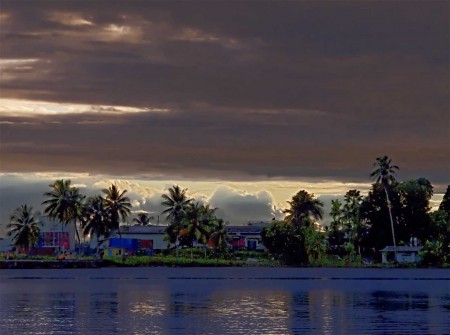 It has been sublimely massaged with various filters, shadings and secret MadDog incantations to within an inch of its life. It's panting from exhaustion.
It's a victim of tough love.
Tags:
coconut point
,
garden
,
kar kar island